Resources to Teach Guided Math

This post is going to be heavy in product just because I want to answer and clarify how my guided math resources work together for guided math!  And while we are at it, what exactly is guided math? Am I doing it correctly?  You'll be happy to discover that YES you are!  There are so many opinions out there on guided math right now.
What is Guided Math, Really?
I love to research and read as much as I can about guided math.  Every article, book, and post has opinions and ideas that contradict the last!  But amazingly every guided math book, article, and post agrees on one important thing.  The purpose of guided math is to meet the developmental needs of  students as they learn math concepts.  YES!   It looks slightly different from classroom to classroom, but no one is right or better than the next.   When someone has success with guided math most likely it is because of the hard work and preparation put into providing students with engaging activities during their guided math block! Even when we put love and effort into our planning, we all have terrific days and tough days.   Over the last eight years as I taught this structure, I have had success and frustration.  With that, I have continued to push and modify.  Just when I felt I had it all figured out,  a new group of students entered the room.  Every year looks slightly different than the last.   Just like guided reading, guided math is a process with many moving parts.  What is essential in guided math, is structure, expectations, and resources.   Let's get into it!
Guided Math Structure
Whether you have 60 minutes or 90 minutes, imagine breaking your time up into 4 categories.  The big difference is rather than spending the majority of time in whole group, we want to provide a powerful mini-lesson and then jump into small group instruction.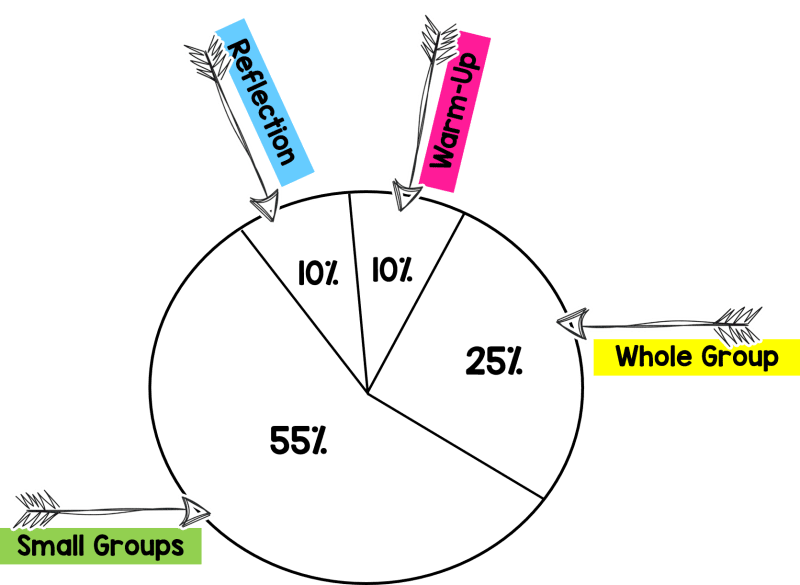 Math Warm-Up
We begin at the math warm-up. This is a way to hit the previously taught concepts.  Many of us spent 20 or more minutes on "calendar time" for years.  This has been modified with the  push of the "new" standards to become a very brief spiral review of key concepts.  We were able to hit on this in my classroom during our Rise and Shine morning binders and morning meeting.
In my classroom math warm-up is a quick fun game or activity that we did as we gathered together at the rug for our math mini-lesson. In our district, we have priority standards for a certain amount of time and then we have no less than 20 other standards that we are supposed to magically review every day as well.  Hello impossible, my name is Reagan, nice to meet you.  In order to keep just some of my hair from falling out from stress, I have written easy no prep ideas for spiral reviewing.  Nothing extra to print, nothing more to make, just a carpet, whiteboard, and students.   These warm-ups can be found in my guided math resources and look like this.  (If you have my guided math resource, they have all been updated so please re-download)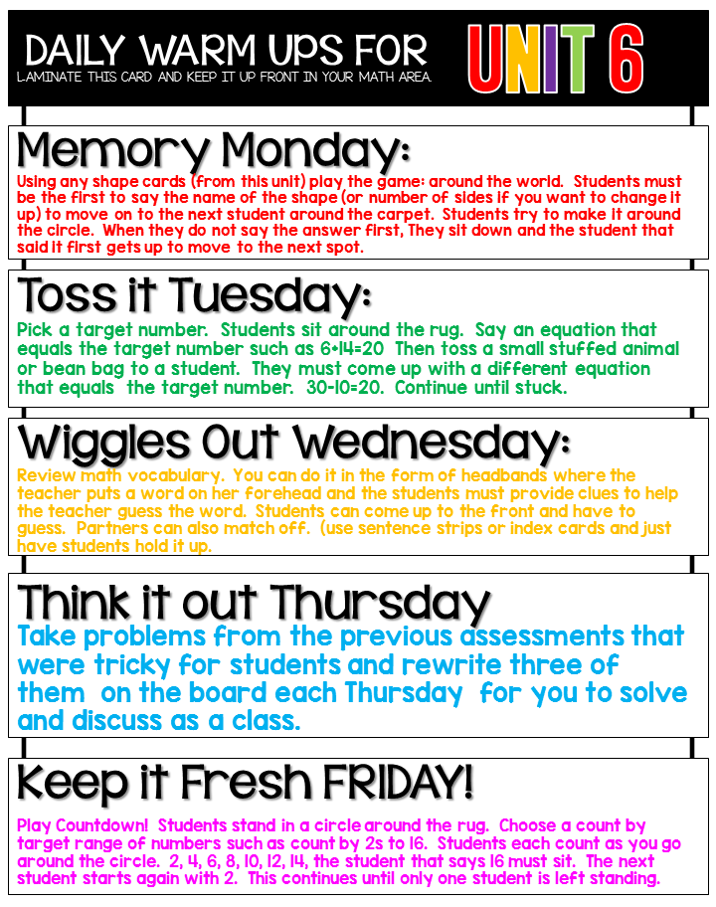 Math Whole Group
Perhaps the biggest difference in guided math from traditional math is the mini-lesson in order to give up that time to small groups.  We all know that teaching whole group doesn't meet the needs of every learner.  Providing a powerful mini-lesson gets every student familiar with a concept but allows teacher and students to spend instructional time in a more focused personalized manner.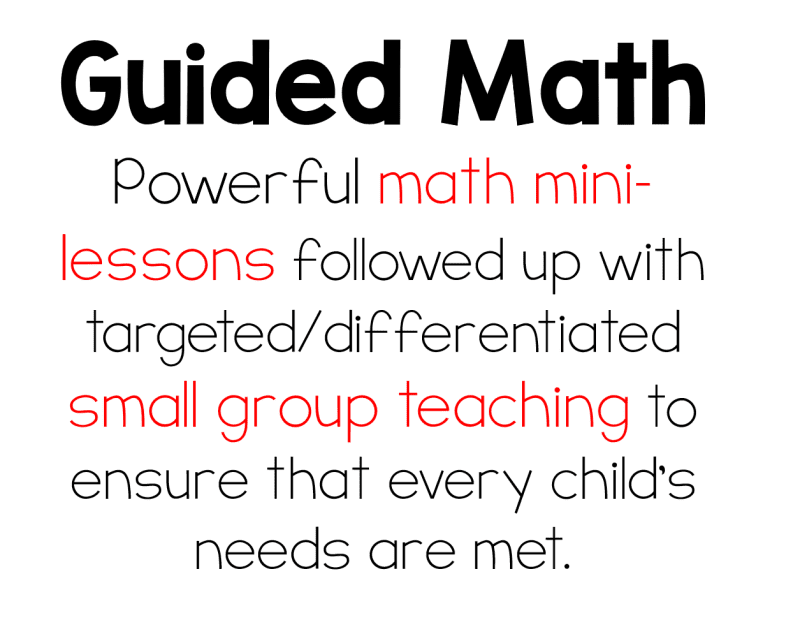 Knowing what to do in a whole group lesson followed up by differentiated small group can be a little overwhelming at first.  What should I tell everyone?  What should I save for groups?  How do I ensure that I am meeting my student's needs?  How long should I spend on each concept?  What if a group is  moving much faster than the rest?  I have taken my guided math lesson plans and created whole group and differentiated small group lessons covering every TEK and CC standard.   From warm-up, to whole group, to small group, it is all laid out for you in the following resources.   You can find each month individually or you can get the entire year set.
First Grade Guided Math

Find it here
Second Grade Guided Math

Find it here
Take a look at samples from each of the first grade units in THIS POST.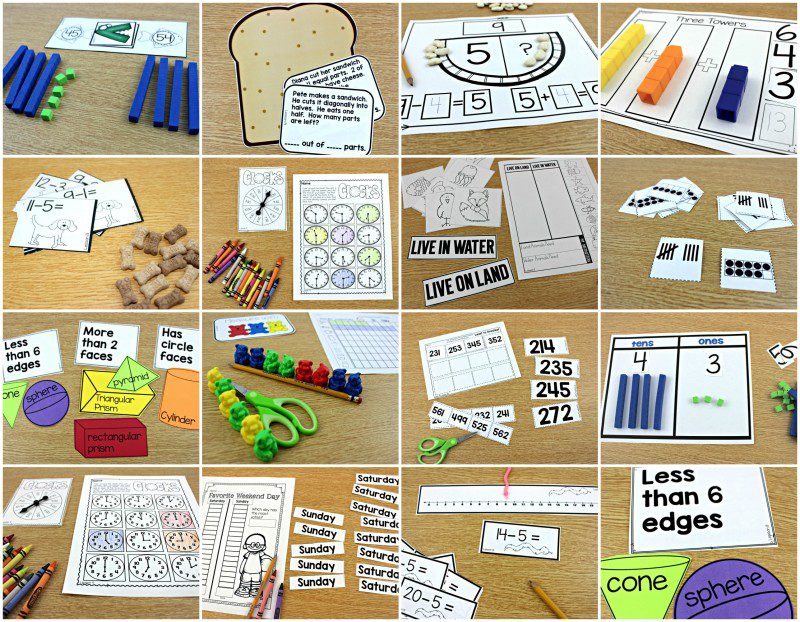 Do you geek out on organization as much as I do?  I added free spine labels to help you organize the units into binders. (There are 9 spine levels per grade level)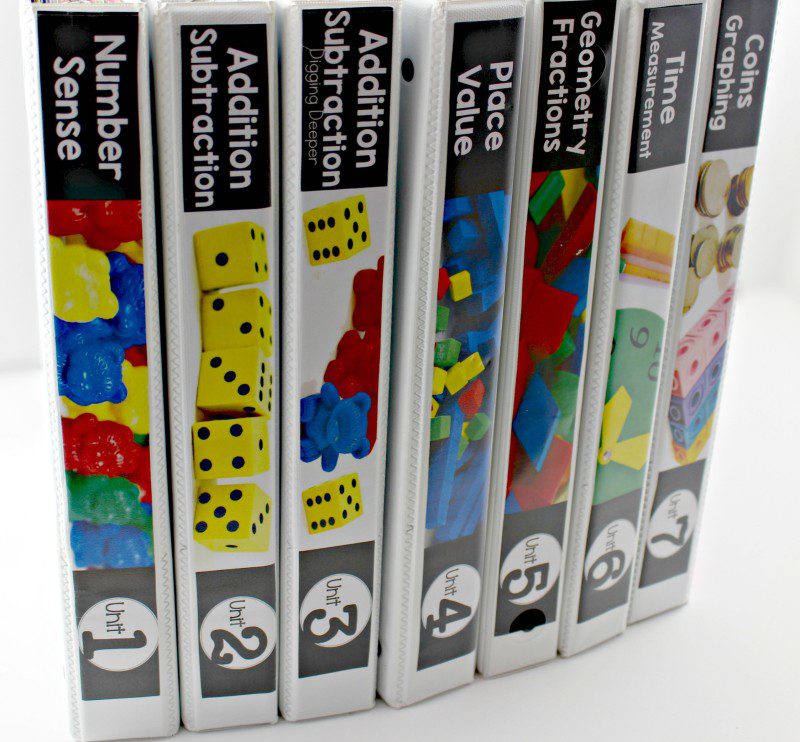 Then @teachingfirstgradewithgrace shared how she organized the units into tubs and I fell head over heels.  She said she found these tubs at Michael's in the Scrap booking section!  I also found them on amazon here.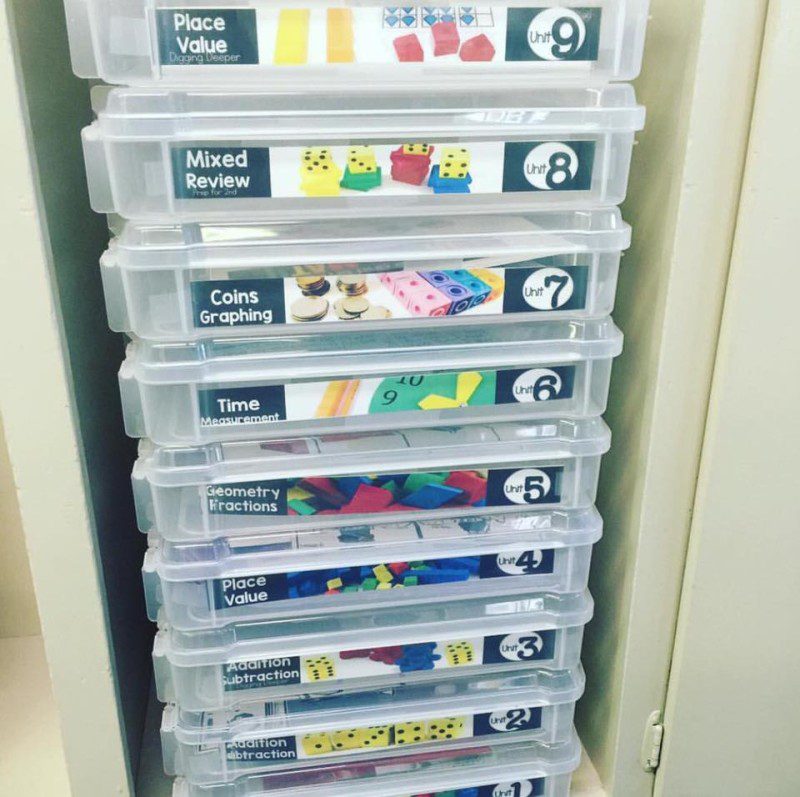 Small Group and Rotations
Once you have taught your mini-lesson, it is time to break into rotations.  There's no perfect number of rotations, but I like having 5.  This allows a classroom of 20+ to be in manageable groups of 4-6 students.   Depending on your resources, you can choose what activities you want your students to complete at each rotation.  I have found it works best if you stay consistent in your choices for students daily.  Then just plug in the day's activity to what students understand.   The most important group is your small group.  In this situation, you are a rotation.  I know there are different opinions out there on whether teacher is a rotation or not, and I promise you, you will see HUGE gains in your students if they rotate to you to receive instruction.   This is so important!  Having my small group lesson plans and differentiated activities to play will make it easy for you and exciting for students.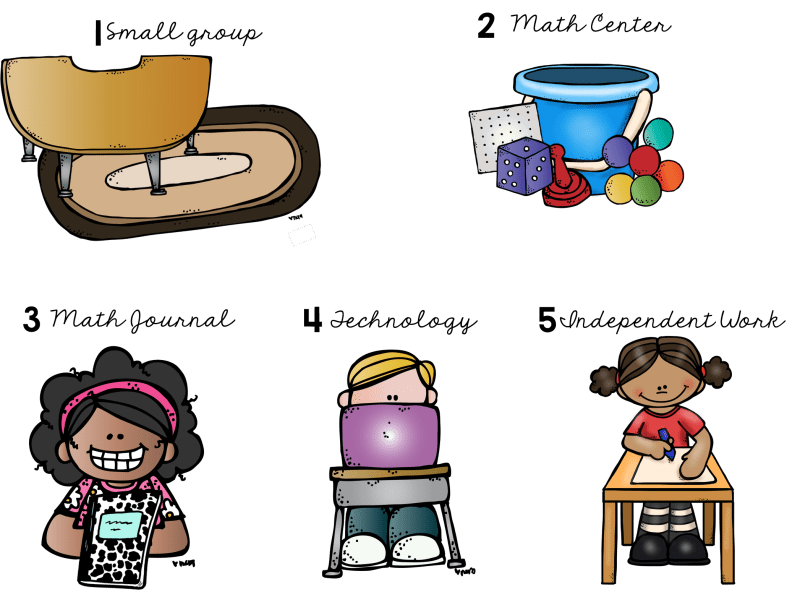 Math Centers
Most teachers think of math centers when they hear about guided math.  This isn't a new thing and it is a BIG favorite of students.  I used to have every rotation be a different math center when I first began guided math.  The issue I had with this was the amount of prep I was going through in order to maintain this system!  Of course the great news is that once you have prepped your centers, they are going to work for you for years to come.  I still wanted to figure out a better way.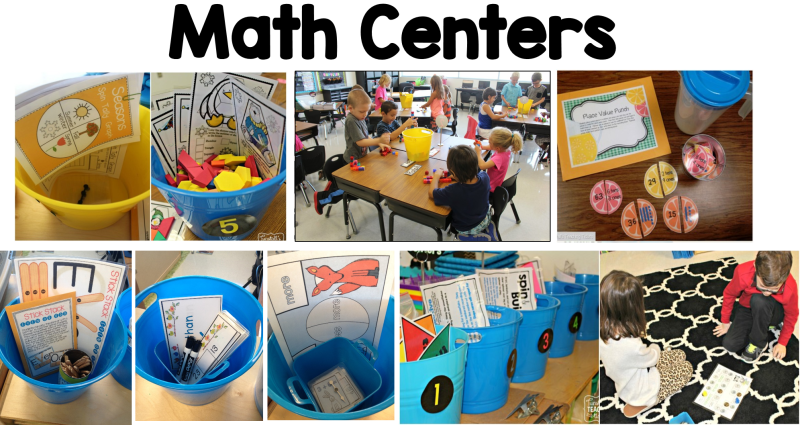 I began by creating monthly math centers to provide students the opportunity to practice, apply, and strategize independent concepts.  Just because I was introducing place value in whole group and small group did not mean that students were independent with it and ready to go do an activity in a math tub.  Some students hadn't even been to my small group yet and were heading to a math center.  I strongly believe that our rotations are opportunities for our students to become fluent on previously learned concepts that take numerous chances to practice and apply.  Remember the impossible number of spiral review standards we have for the month?  This is how we meet that requirement!  What I am doing in small group may very well become a math center the following week.
If you are looking to quickly have access to many math centers you can check out this bundle of math centers.  Or you can just get one month at a time if you only need to beef up a particular time of year.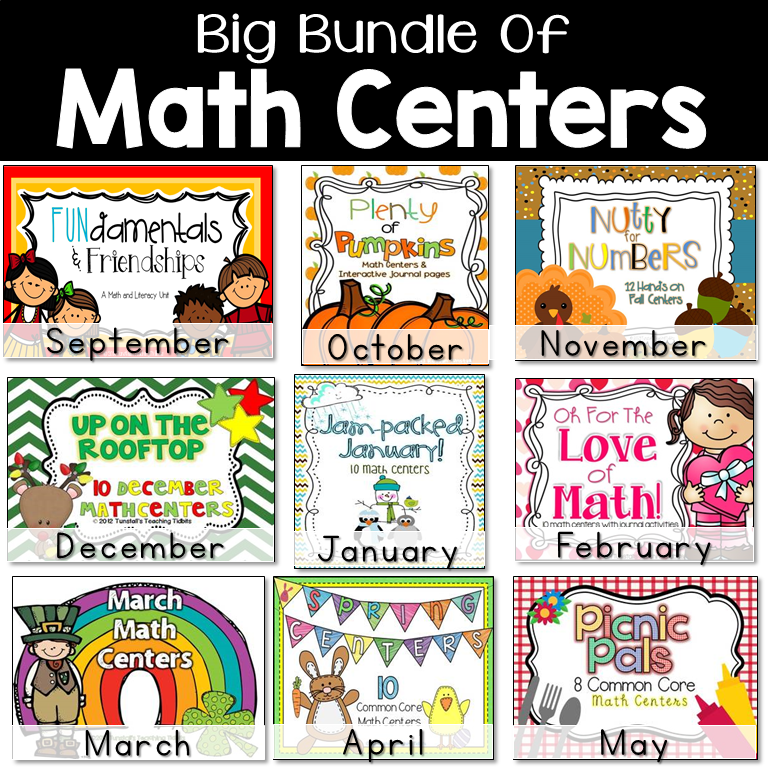 Math Centers and Other Rotations in One Resource
Once I decided to break up my class into different rotations, rather than everyone doing a math center, I knew I wanted to have monthly units that would hit all of those rotations and not just math centers.  These are available month by month, or in a discounted bundle.  The resources below have 10 math centers, 10 math journal activities, and 10 independent practice pages.  What is great about these is that they do not overlap with any other math centers or journals in my store.  Just even more options to fill your rotations.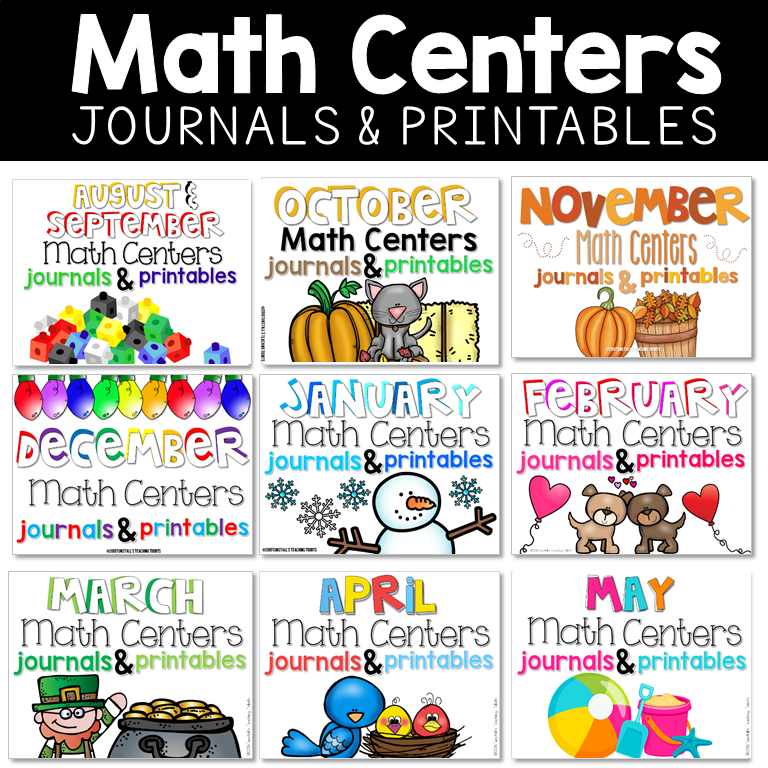 Find them here:  November, December, January, February, March, April
This Bundle HERE
Math Journal
A few years ago, our district implemented math journals as part of our math block K-12.  I wanted to provide students with age appropriate activities for their journals.  Students quickly let me know that they loved this!  I was nervous to try anything but centers for all my rotations, but this was an instant HIT with my students.  Over time I created journal activities for every month.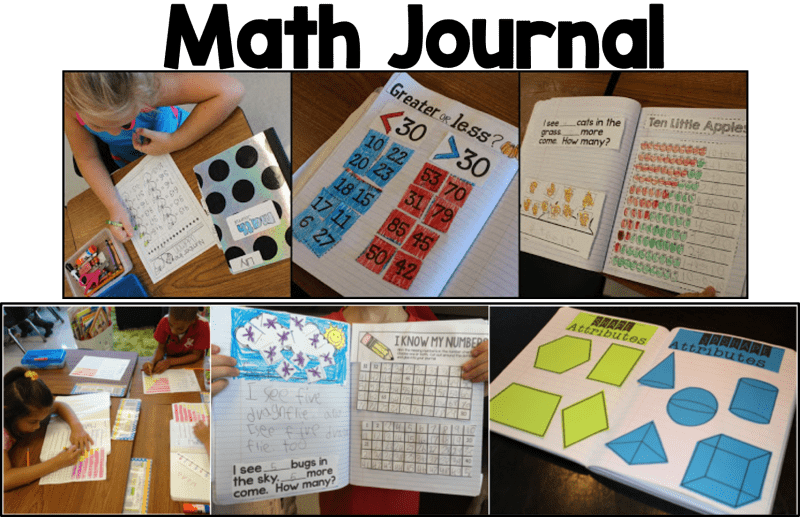 These activities spiral review the previously learned skills and coordinate wonderfully with all of my other resources.

I also have them in two semester bundles if you know you want to go all in.            First Semester       Second Semester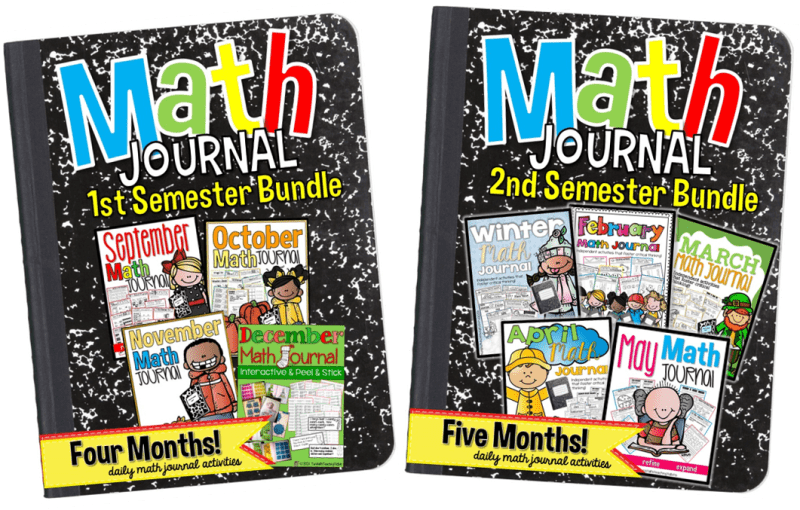 The last piece to the guided math puzzle is to have a system for rotating your students through their rotations.  It doesn't matter if you want to rotate through everything every day like I do, or if you want to spread it over your week.  Having a rotation system is important for consistency and providing a visual expectation.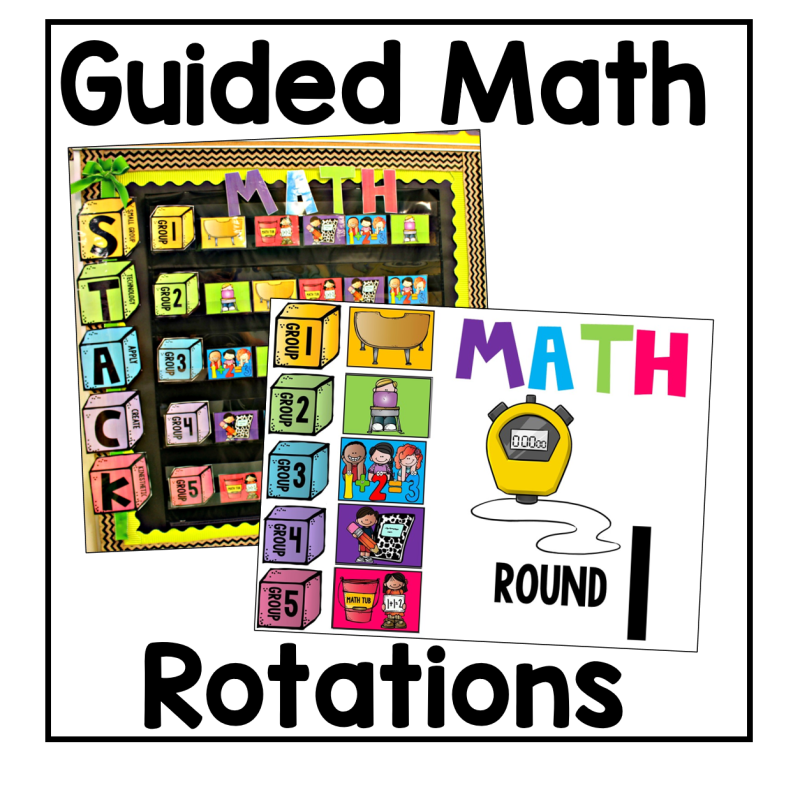 If you are struggling with getting guided math started or what resources to choose and when, I have a free launching guided math guide!  Find it here or click the picture.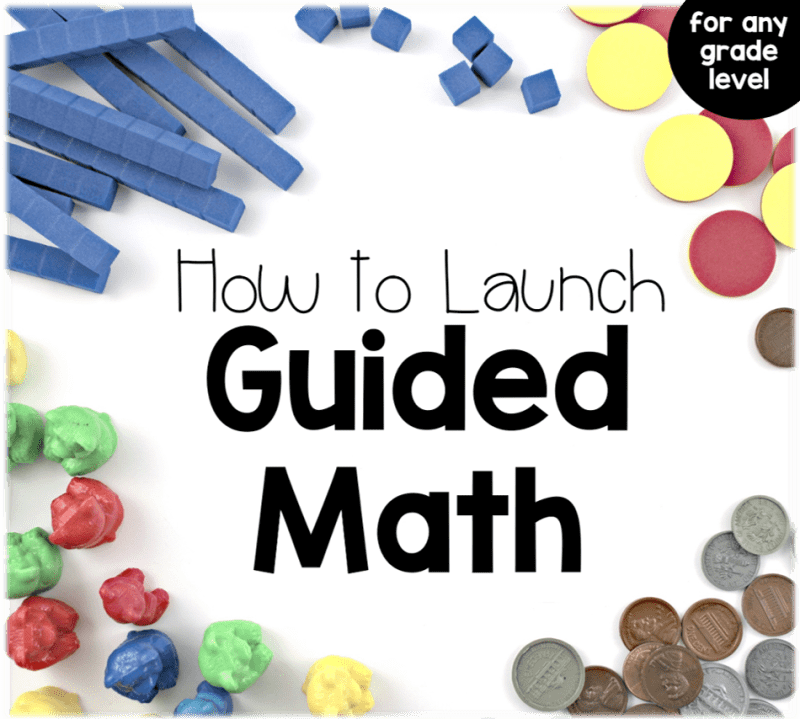 I hope you have found something helpful in this post.  If you would like to read my guided math series, you can click here.  Or click the Math Tab on the home page of this website to see every math post!