February Science and Social Studies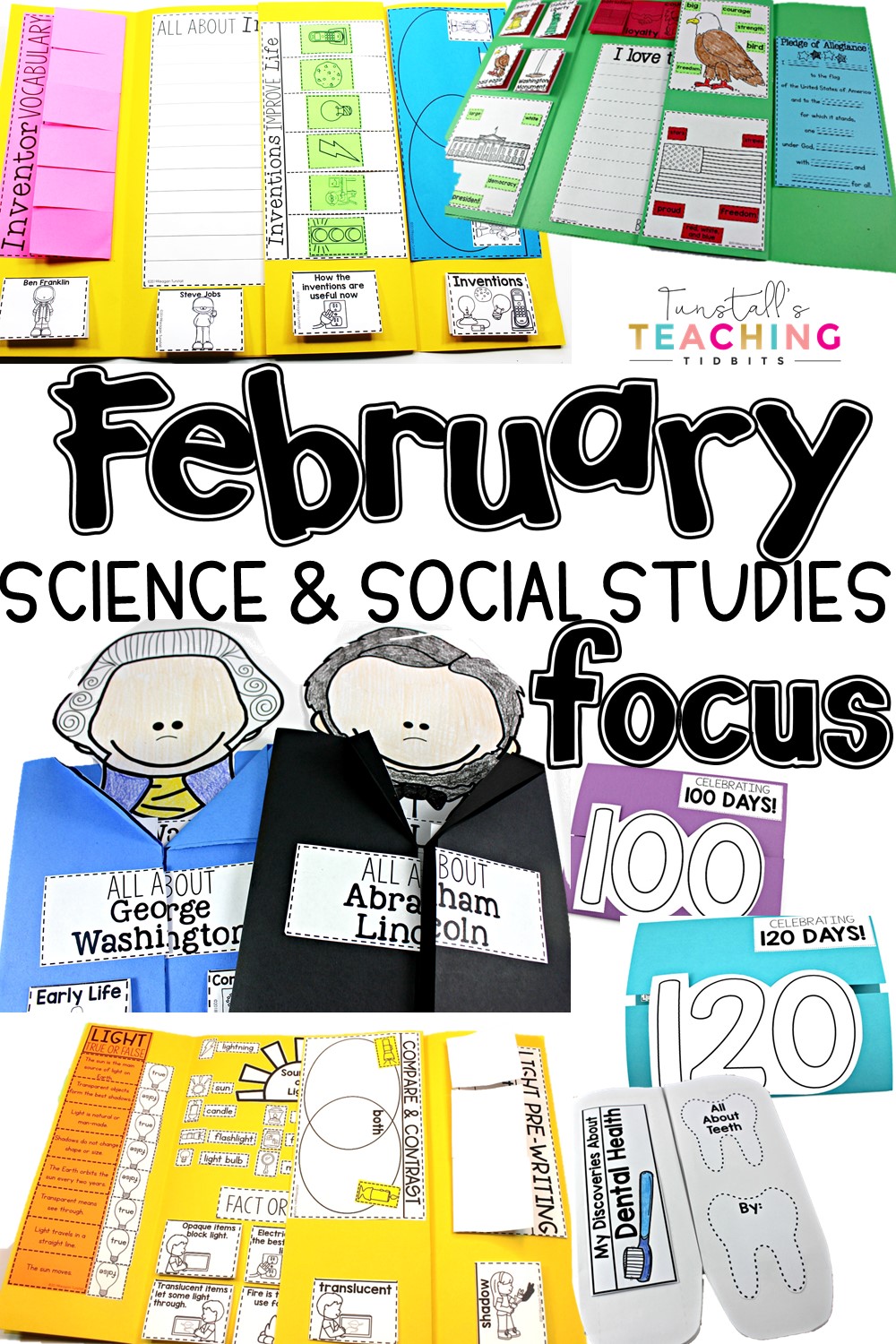 There are many science and social studies topics which tie into the month of February!  Previously, I shared how I bring a February theme into our literacy, writing, and math standards.  In this post, I share seven different topics to bring meaning to February science and social studies standards.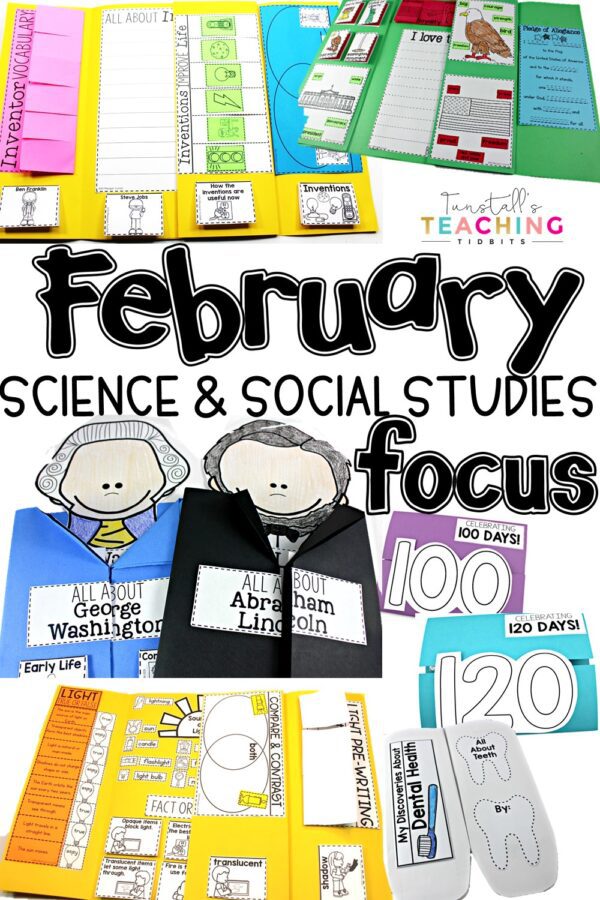 LIGHT AND SHADOWS
The month of February begins with Groundhog Day.  As shared before, I use our writing mini-lessons to address Groundhog Day with opinion writing, but I also tie our light and shadows standards to Groundhog Day.  Using our light energy science interactive activities, I tie in the light and shadows standards.  Together, these two topics really extend student understanding across science and social studies.
BLACK HISTORY MONTH
During February we teach with intention, honoring the tradition and continuing to show students the importance of Black history and culture.  During this month, one way I make sure to do this is by highlighting and studying the accomplishments and life's work of Black Americans.   We explore important inventors and inventions who influenced how our country lived and changed through scientific discoveries.
DENTAL HEALTH MONTH
Although I do address brushing teeth through a how-to writing mini-lesson, I like to really study all about teeth with students for Dental Health Month. As part of our February science and social studies standards, students usually get a visit from a dental health professional.  To enhance this experience, we "brush" up on all things teeth using these interactive activities.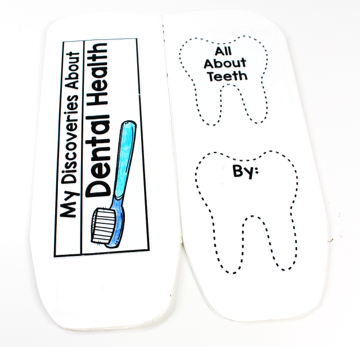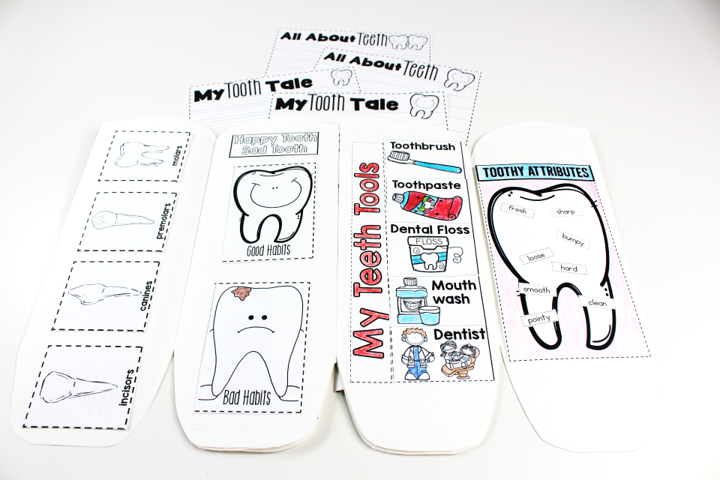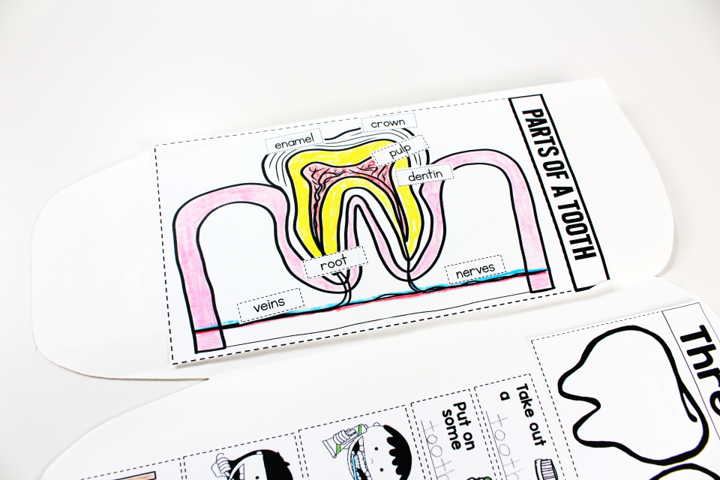 100TH/120TH DAY OF SCHOOL
One of the biggest celebrations of the year is the milestone of the 100th day of school.  Let's hear it for 120 days in first grade.  To keep track of our growth and learning on this special occasion, I created a keepsake foldable for students.  This special booklet grounds all of the chaos of the day, by focusing our energy on working towards the completion of the booklet and the 100 trophy paper at the end of the day.  Gosh, I love this age of student.  Will work for clipart, right?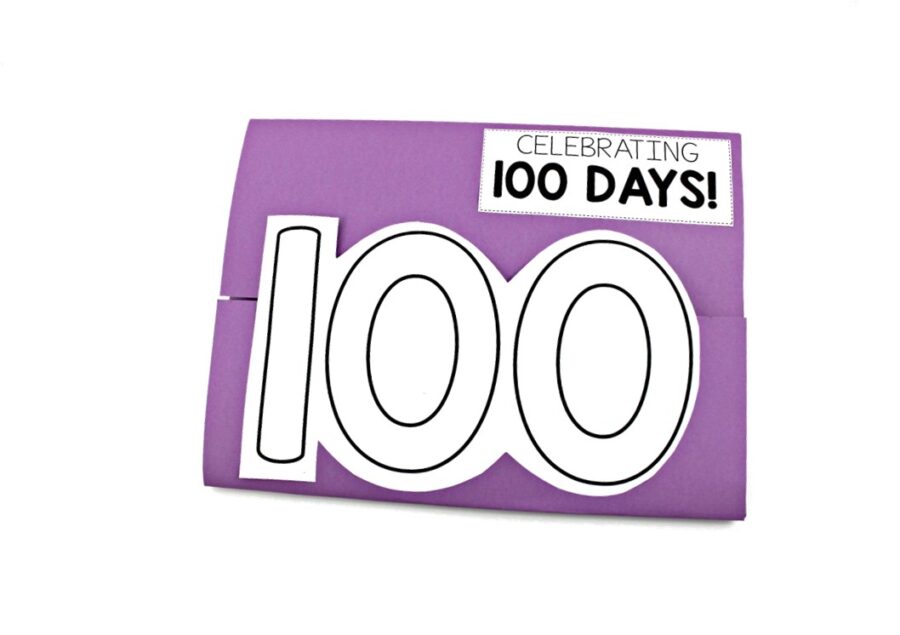 To look inside these exciting and packed celebration books, click HERE for the full post with explanations and pictures.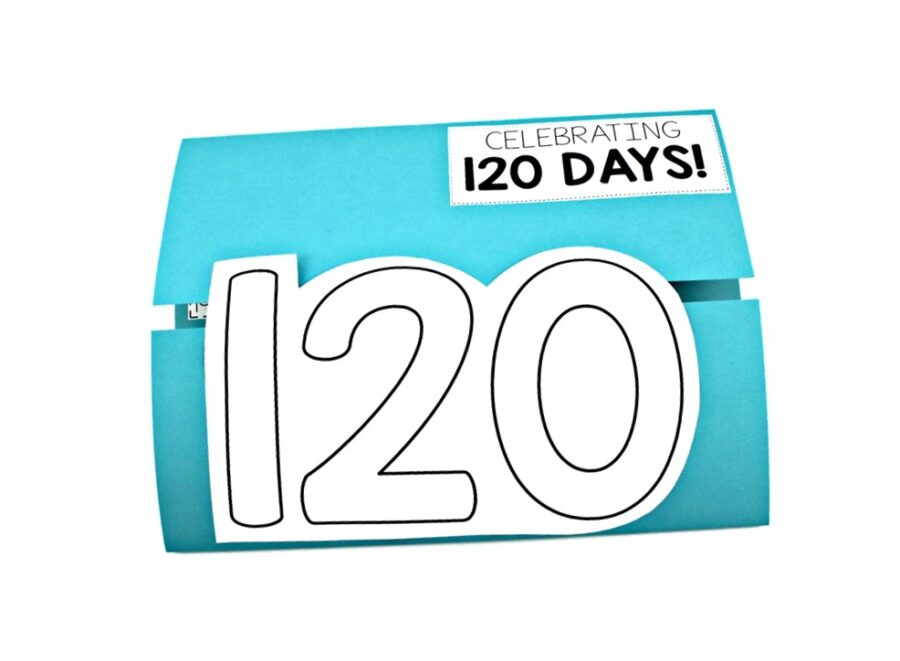 US SYMBOLS AND PRESIDENTS DAY
As if there wasn't enough celebrating going on this month, we also take a special look at U.S. Symbols and Presidents.  The balance of social studies to science comes in with these two interactive activities booklets.  U.S. Symbols takes a look at the country's monuments and symbols.  Students culminate the studies with a writing activity shown below.
Likewise, Presidents Day takes on the study of Lincoln and Washington. Through timelines, reading, and writing of the contributions and landmarks related to these two presidents, students create these presidential interactive booklets.  Like with all of these activity books, the pieces will fit in a notebook as well.  Click HERE for the full post on the activities found in these Presidents.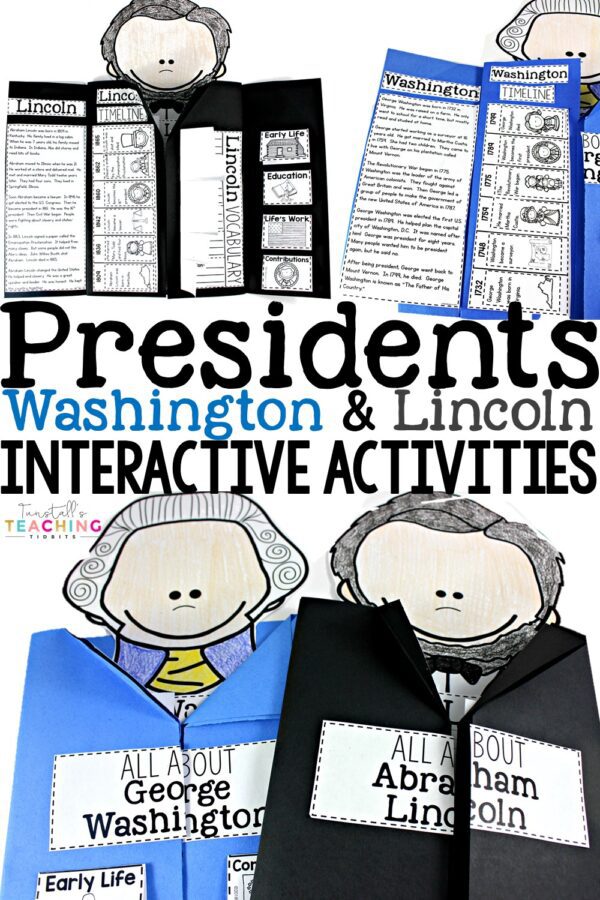 FEBRUARY FAVORITES
Continue the theme of February in literacy, writing, and math, in THIS POST on February Favorites.