Our Last Day in Pictures!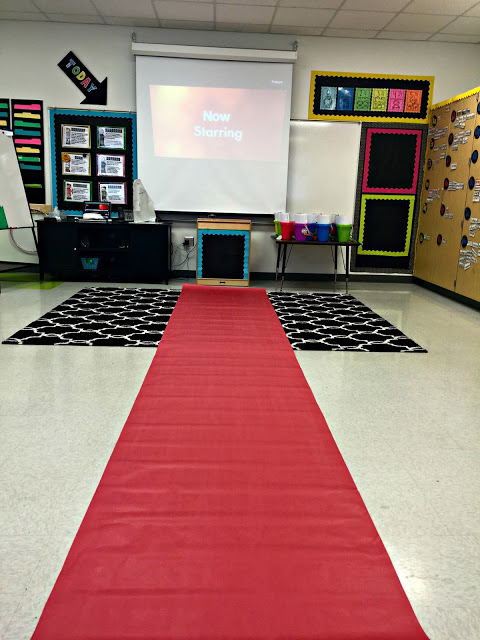 Yesterday was our last day of school!   It was a very sweet day.  Usually I feel like even the best behaved kids lose their minds and it becomes a tough day for me, but this year the kids remained tender and kind to the end.  We have our end of year party the day before the last day but save the very last day for a special time to play together and build them up.  It is so nice to have this short day just to ourselves to really say goodbye.
After announcements and a slideshow by the school, we began Minute to Win it Games in our packed up classroom!
Here are the games that we play in picture:
You can get free minute to win it games HERE.
GO FISHING
Students fan a tissue paper fish from one side of the room to the other and into the box.
Cheering section- morale was high for game 1.
THERE SHE BLOWS
Students must use a straw to blow a cup across three desks.
Sometimes this happens.  🙂
NOSE DIVE
Put vasoline on each student's nose and they must pick up a cotton ball and carry it across the room to a plate.  I had them transfer 3 cotton balls.
BALLOONS UP
Students have to keep their balloon up in the air for one minute.  (It can't touch anything else)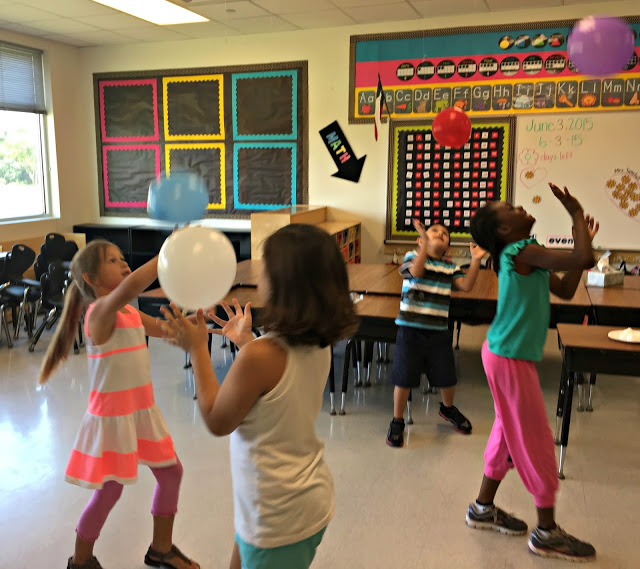 BREAKFAST SCRAMBLE
Students work in pairs or threes to put together a cereal box cover.  (Took more than a minute but FUN)
CHANDELIER
Students place one cup on the floor then one plate on top, then two cups on that plate then a new plate then three cups, plate, four cups, plate and finally 5 cups, plate.  It takes 15 dixie cups and 5 plates for each station.
NOODLING AROUND
Students put a spaghetti noodle in their mouths and then have to get three rigatoni noodles on the spaghetti noodle.
After minute to win it games were complete, we went to lunch and recess.  While students were at recess I rolled out the red butcher paper and set out our candy awards.
You can get these free candy awards HERE.https://www.teacherspayteachers.com/Product/Free-Candy-Awards-1180313
Students sat on both sides of our red carpet and I had the imovie screen paused on our screen to make it look like a fun backdrop.  (I didn't have time energy to make a super cute back drop)
Each student had a turn to walk to red carpet as I spoke about their amazing unique qualities and handed them their awards.
(He made this shirt that says I love you Mrs. Tunstall the night before)  I was crying first thing in the morning over that one.
This completes year 18 for me!   I am heading in for a work day!
Happy End of the Year!!!!