Math Tools for Reference!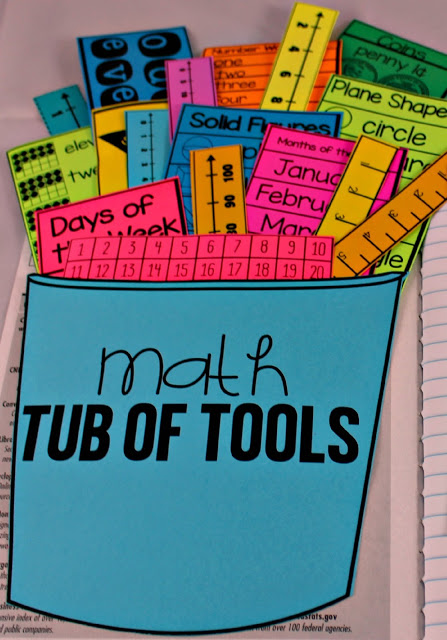 Here is a fun way to motivate students in a math journal or math workbook!  As you teach a new concept or unit of study, introduce the reference tools that students can use to be successful.
I can't tell you how many times my students got up to grab a math tool from around the room during guided math.  As one group finished their work and went on to their next activity, the next would be trying to hunt down the reference tools.  I decided that I wanted all my students to have access to everything in their own little tool tubs safe inside their journal covers!
To kick off math journals this year I will introduce the first section of the math journal as the reference section.  I will introduce the tools as needed only so we don't get overwhelmed and lose ourselves in the midst of tantalizing math tools!
The tools are geared towards K-2 students but truly hit the target for first and second grade.
Here's an example of the math tools in the inside cover of a math workbook.
When students feel reluctant or need a little help, these tools will be so handy!
To check it out for yourself click the picture!