Young Author Portfolios and Celebration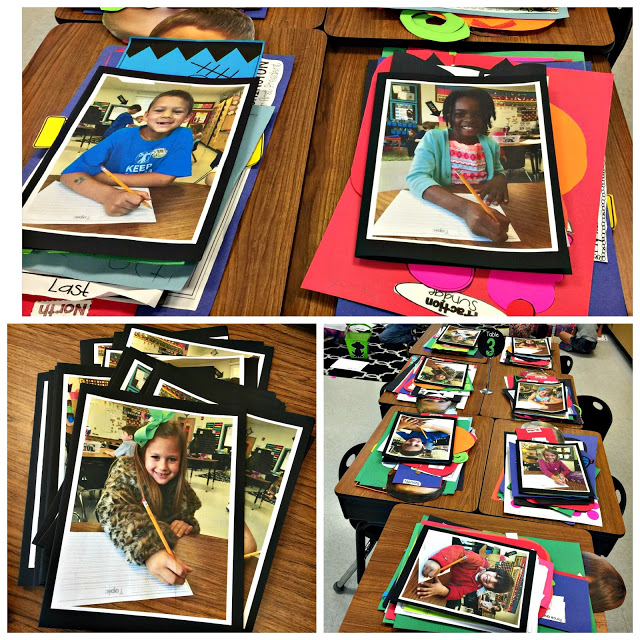 This week we held our Young Author Celebration.  This has been a tradition for our school.  It is held during the school day.  We invite people from our city, county, and surrounding area as well as parents to come join us in celebrating our students as authors. Links to all writing lessons are embedded in the post, as well as bundles for writing mini-lessons and all the science and social studies foldables through the year. Keep scrolling if you need that!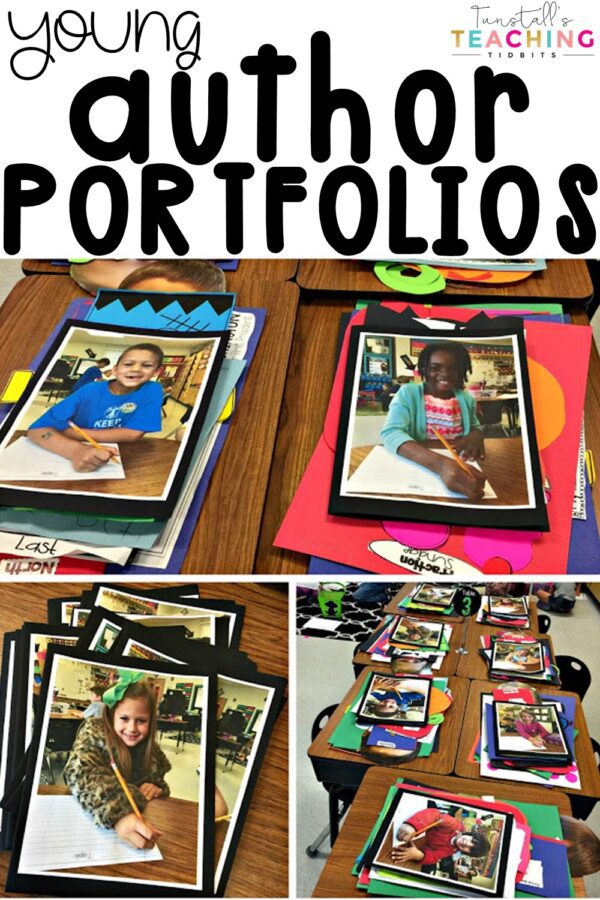 To begin, in first grade, students create an eBook.  We do an animal research investigation, and each student creates an eBook from the research.  While our guests are in our room, each student plays their eBook and stands at the front of the room.
As you'd expect, the students are VERY EXCITED! It is such fun!
In fact, parents texted me these pictures to share since I didn't have a chance to take pictures.
Therefore, once the presentations are finished, students share their writing from the year with their families during this time too.
For example, here are a few pictures of what is on the desks from our year.
What makes a sentence
Writing Center Writing I didn't keep ALL their daily writing, but I did keep some where I felt that the student had shown growth or that it was special in some way.
Daily writer's workshop lessons
Special science and social studies lessons were also saved.  Many times, science and social studies was the inspiration for our writing.  It all fits together so I wanted to keep it as a large portfolio of different avenues of writing.
  Winter Art and Writing                                                   Graph Pack
To make the writing folders I just kept it simple.  I wanted each student to be the big focus!
I took a picture of each student and printed it full size.  Then I used 12 by 18 black Astrobrights paper.  I folded it and just created a very simple folder.  The student work went inside in order.
The students helped me arrange the work once it was all passed out to them.  There were such adorable moments where they remembered past projects and writings.  I saw some trying to erase and fix but I stopped them and explained that they have grown tremendously and that it is ok to leave those old mistakes alone.
As far as seeing the process of writing, I kept certain writings out of this because we are supposed to keep a district portfolio for each student.  In this portfolio, there must be work that has been through the entire writing process.  Those pieces are not shown in any of these pictures.