Take off One Shoe…For Fractions!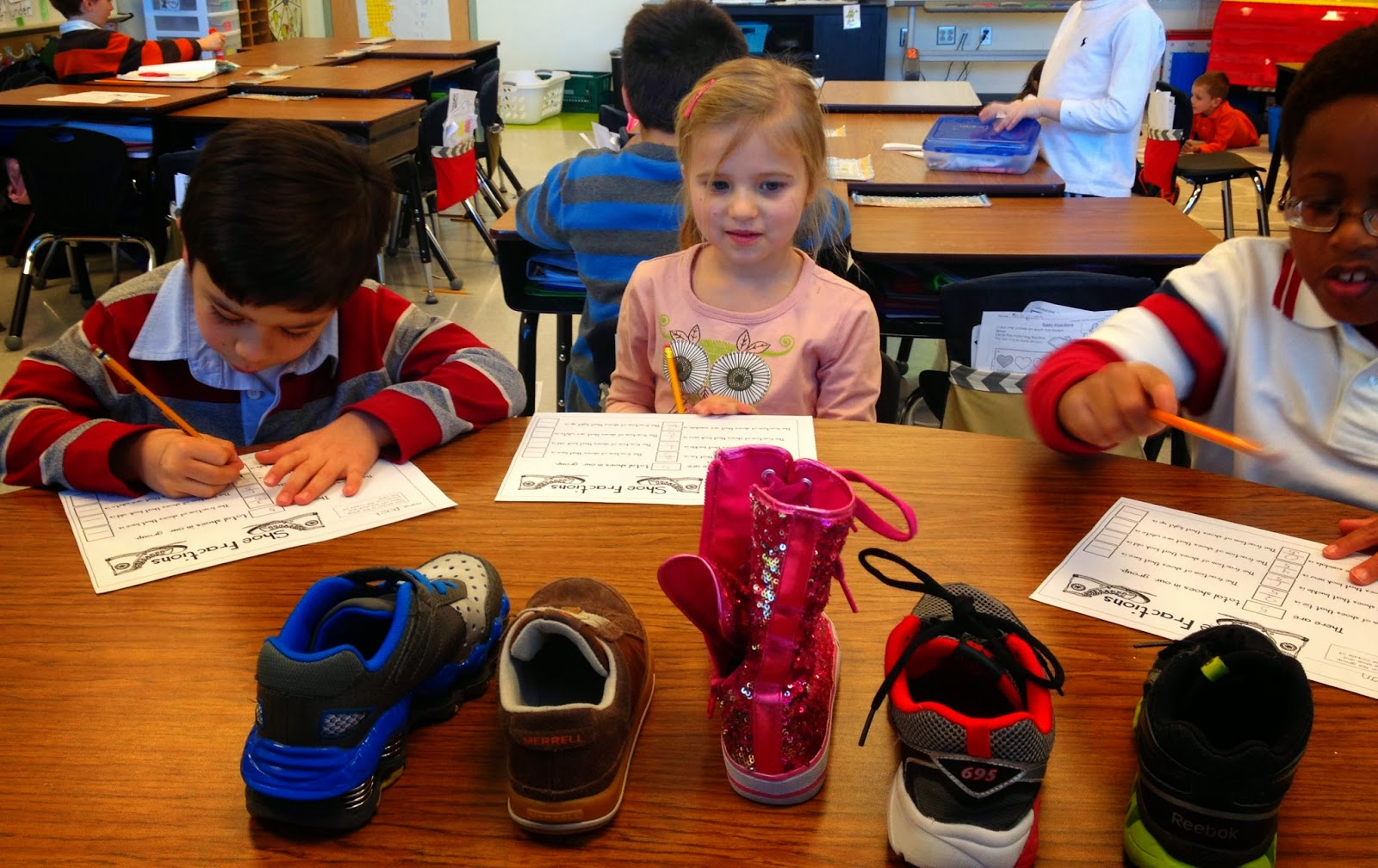 Today in small group, we explored writing fractions! Shoe fractions! Students answered questions such as, "What fraction of the shoes lace up?" They were 100 percent engaged and delighted to have a shoe on the teacher table and a sock on the classroom floor! Writing fractions was a breeze!
While we are working on fractions in small group, other students were making fraction pop ups in their math journals. Under the flap they illustrate the fraction that matches the words on the front of the pop up.
One of our math tubs has students matching all three forms of fractions
Here are some other small group and math tub activities we are working on!
We are going to do this activity Friday. They will pretty much FLIP OUT.
To see any of these activities in more detail just click the pictures!
Happy Hump Day!