Standard Practice Skill Pages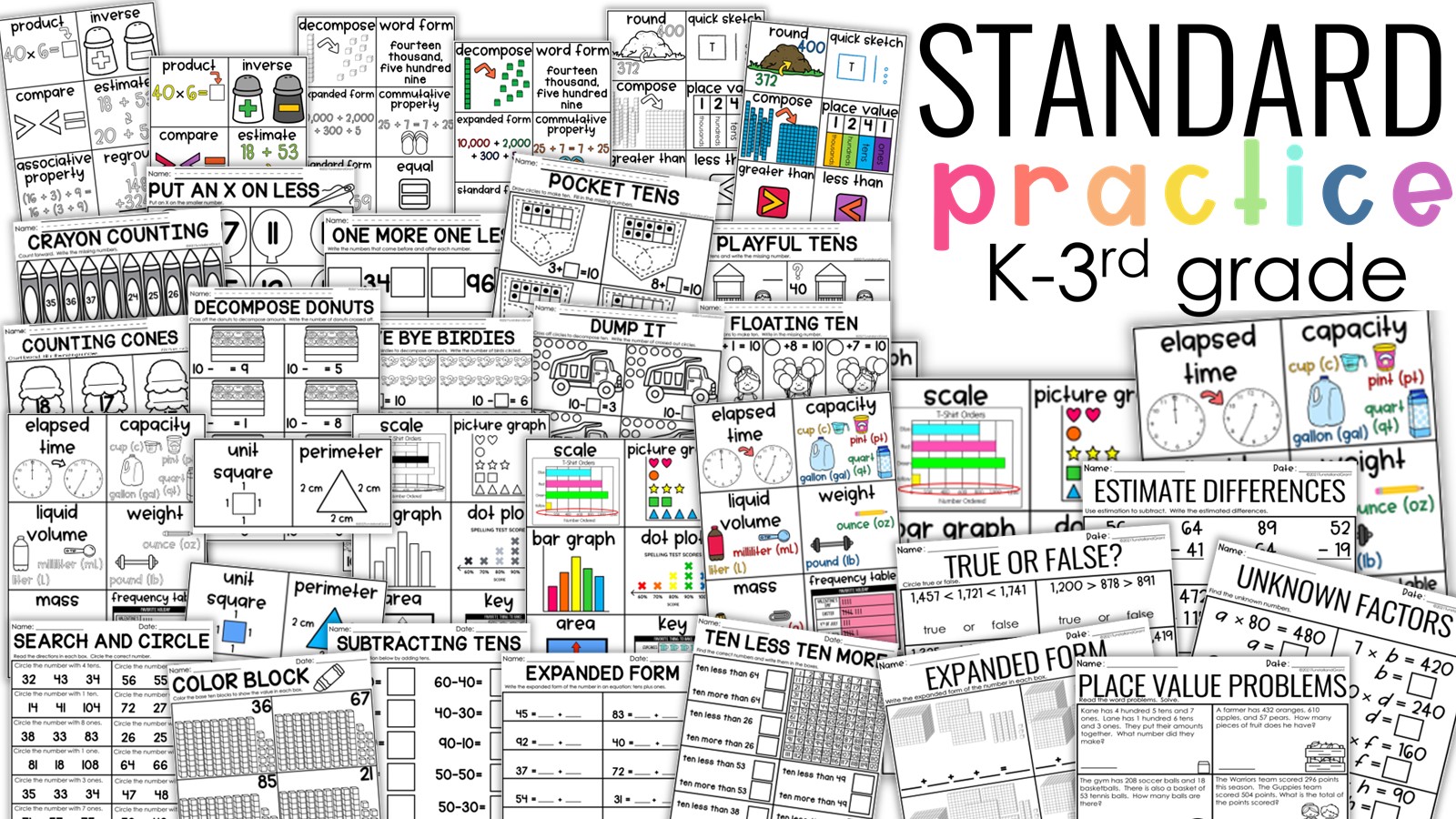 While we regularly blog about many exciting hands-on math experiences here, today we are focusing on the independent practice component.  Within the Guided Math block so many important math experiences are happening simultaneously, one of which is individual skill application.  This post will focus on our most comprehensive (and newest) skill pages to support the engaging Guided Math classroom: Standard Practice Skill Pages.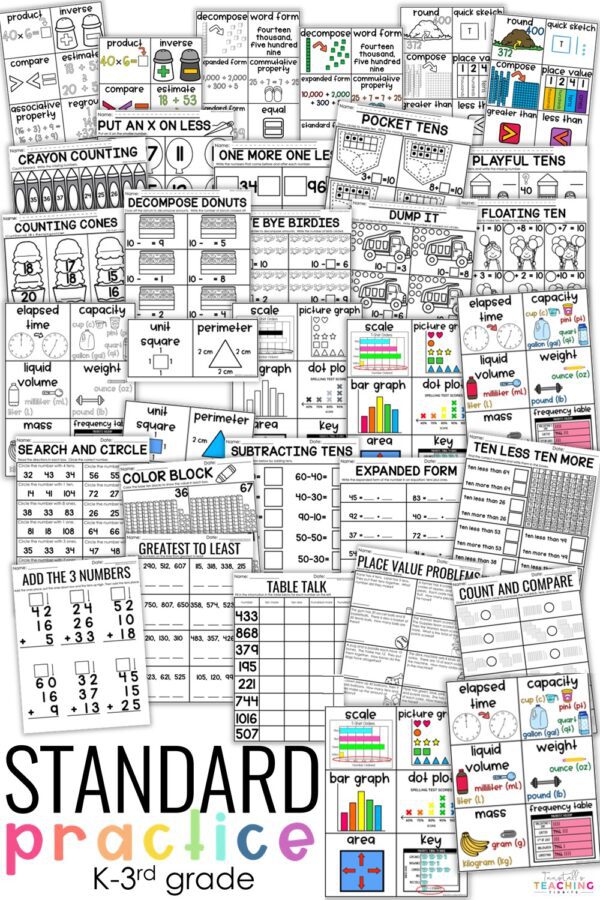 STANDARD PRACTICE SKILL PAGES
There's no shortage of worksheets on the interwebs, but not all worksheets are created equal.  Thus, our purpose in creating the Standard Practice line of skill pages was to fully cover the standards while providing a full year of spiral review of those skills.  In short, students should be applying math skills learned all through the year and not just when these skills are newly taught.  Consider learning a new game.  The first time through there is a lot of pausing, checking of rules, and practice of procedures.  Each time you go back, you gain confidence, accuracy, and autonomy with the skill.
We want our students to be able to practice the same skill in multiple ways.  Therefore, this is another big focus of Standard Practice.  Every single Standard Practice Skill Pages set has 50 (or more!) different printables for you to use as independent practice, homework, or as you see fit all through the year.  This means there's enough to provide important skill practice not only when the skills are newly learned, but all through the rest of the school year.
Doing this allows students to build up a solid understanding of their skills.  Older learning doesn't get covered up by new learning.  It connects and deepens all year long.
HOW IS STANDARD PRACTICE ORGANIZED?
Standard Practice Skill Pages come in grades K-3.  Each grade level is organized into 4 sets of 50 skill pages.  Every skill page is standards-aligned.  Along with skill pages, we provide strategy and vocabulary visuals for solving.  These can be displayed in the classroom or kept in a student folder for reference.


Kindergarten
To begin, below are the four sets for Kindergarten.  Within each set is 50 skill pages and 15-20 strategy cards to support the learning. These four sets also come in a bundle for savings.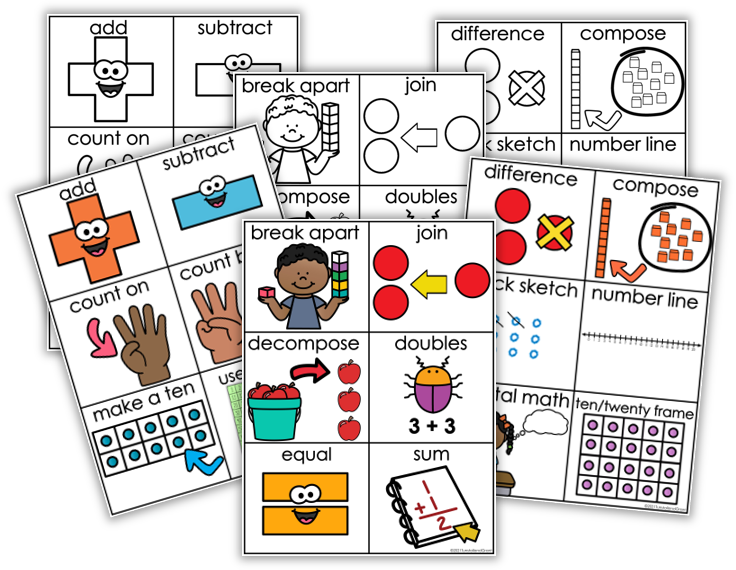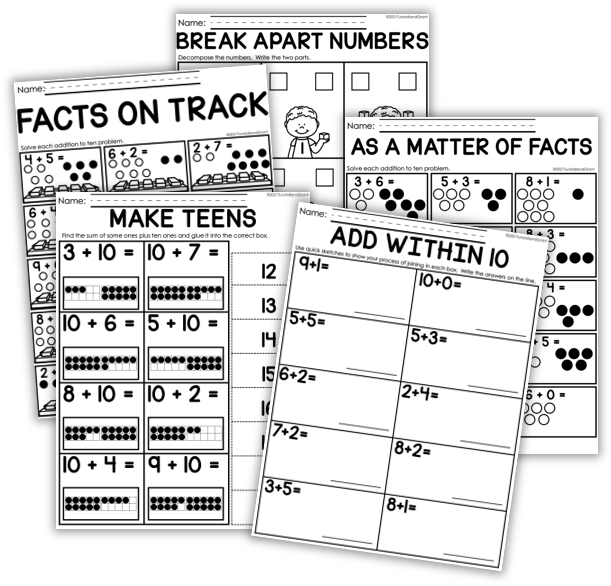 First Grade
Likewise, first grade has four sets with 50 skill pages and 15-20 strategy cards per set.  As always, there's a bundled set at a discount.
Second Grade
Further, second grade follows the same pattern with 50 skill pages per set and accompanying strategies cards for all year.  All four sets come in a money-saving bundle as well.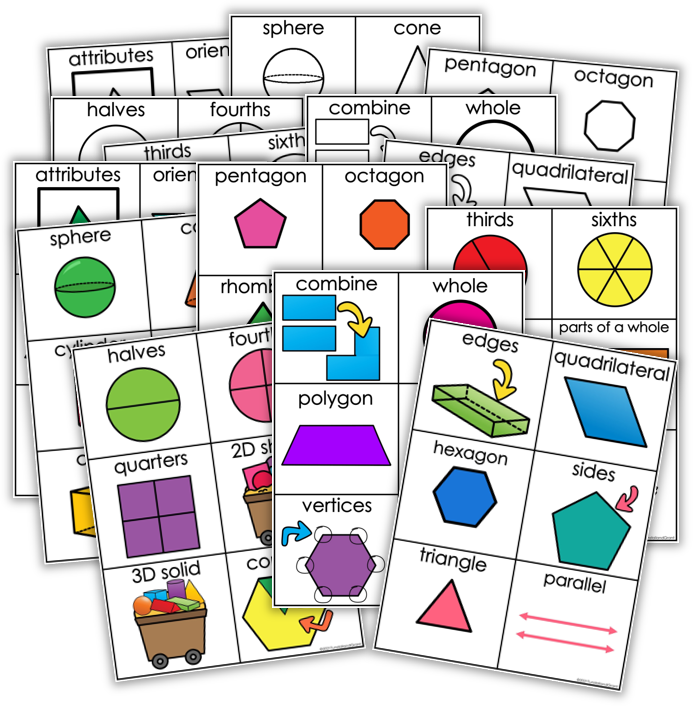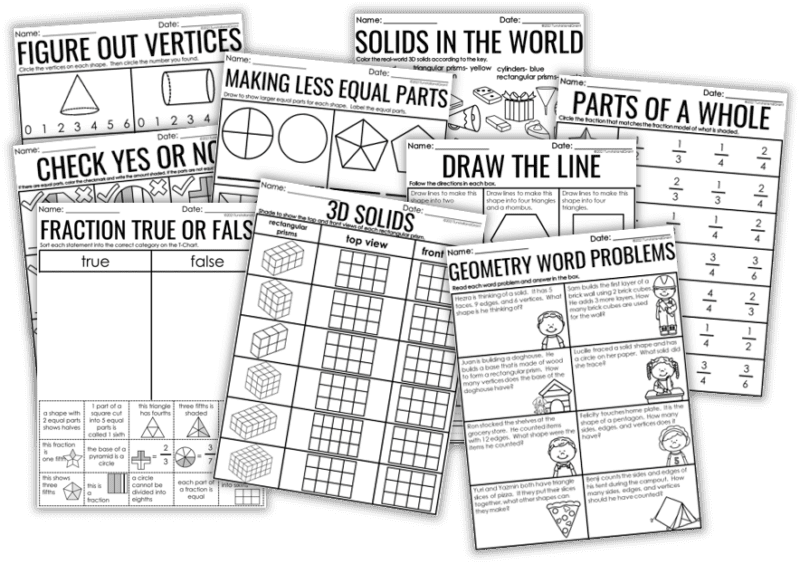 Third Grade
In third grade, each skill page has an answer key for ease of grading.  All other previous specifications hold true: 50 skill pages and 15 strategy cards for every set. The four sets also come bundled together.
TEACH THIS: MATH SKILLS
Another new line of resources recently added is Teach This.  Specifically being, grab-and-go sets for a specific skill.  Click the picture or head to the post HERE to find out more about Teach This.