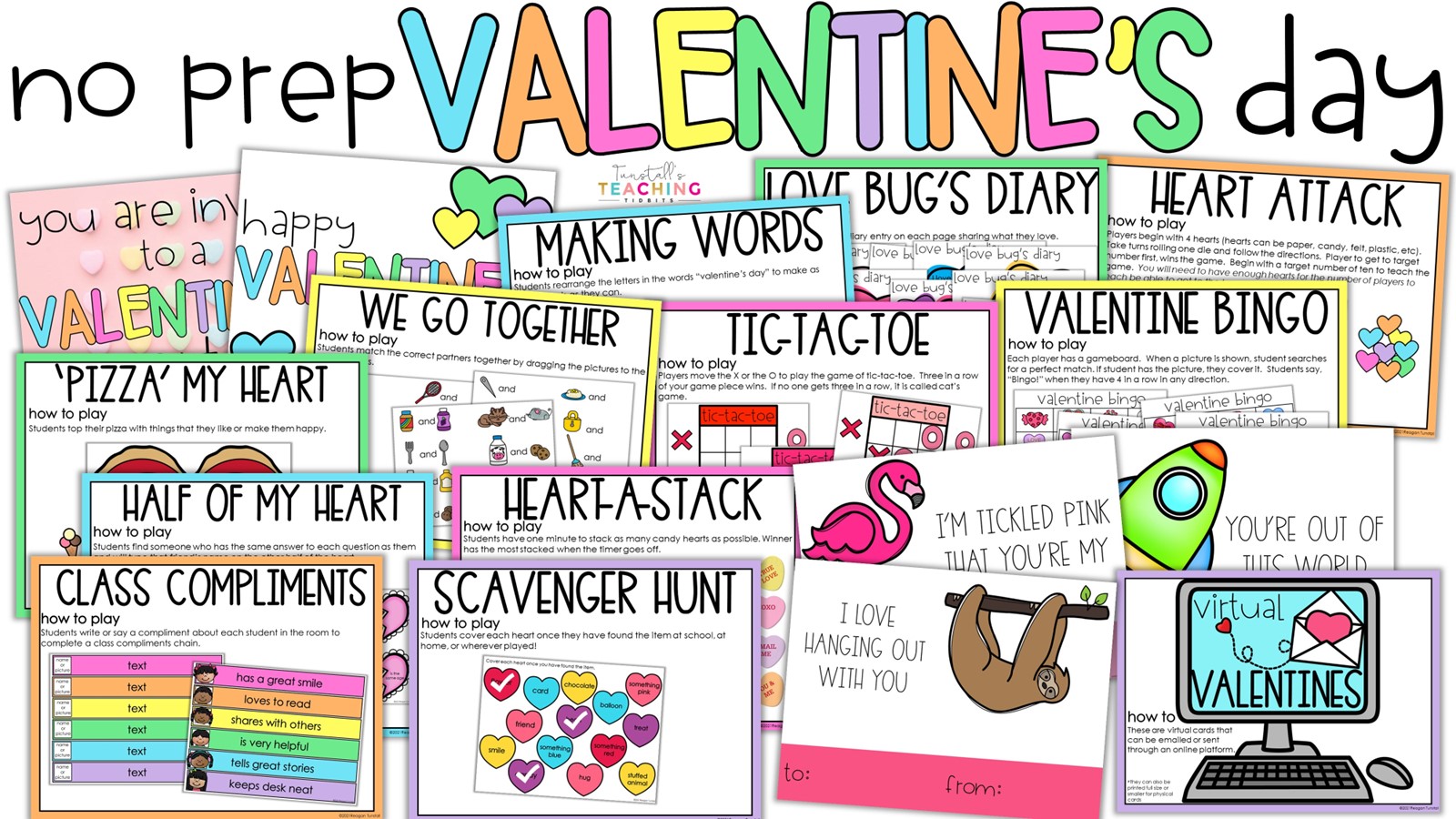 Valentine's Day is a teacher fan favorite as far as holidays in the classroom go.  The joy of Valentine's Day is simple.  Students being kind and complimentary.  However, this year we took all the fun and made it into a No Prep Valentine's Day experience.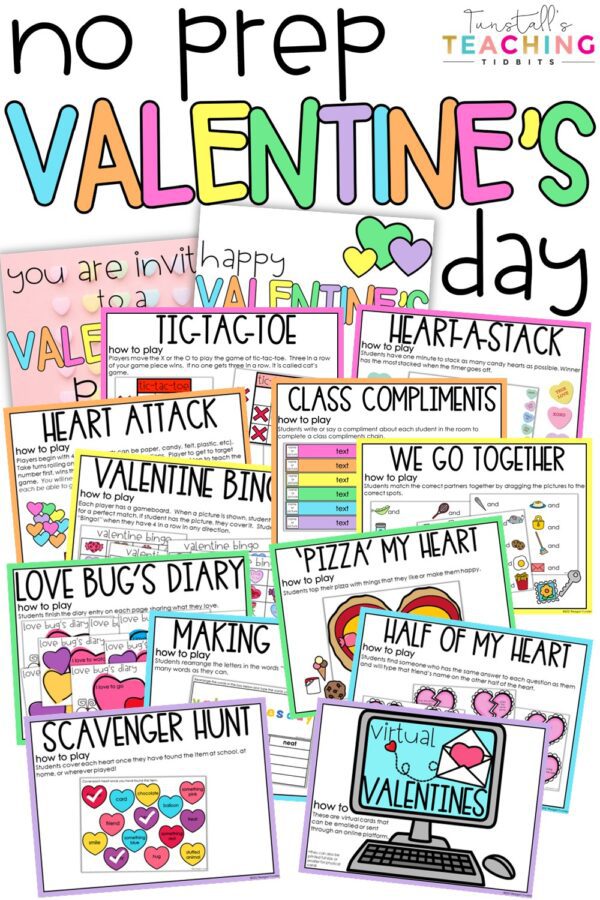 VIRTUAL VALENTINE'S DAY
After celebrating Valentine's Day in the classroom for two decades, it was important for us to keep the same joyful experiences.  Therefore, whether remote or face-to-face, students will experience Valentine's Day authentically with their classmates.  So, in this post, we take a look at what is included in No Prep Valentine's Day.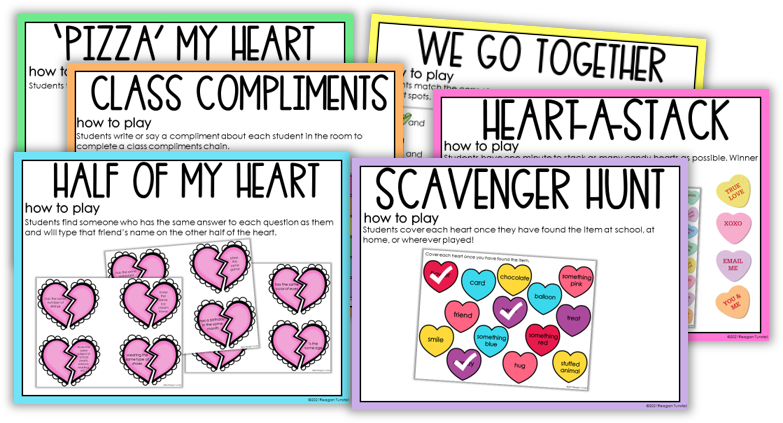 HOW TO USE
To begin, the No Prep Valentine's Day download provides both a PowerPoint with everything ready to go and a PDF with the Google Slides link.  In fact, both experiences are interactive.  Similarly, simple instructions are included.  No tech experience is needed.  For example, all clipart, moveable pieces, and text boxes have been added to both the PowerPoint and Google Slides versions.  Just pull up, project, and have the best virtual Valentine's Day ever.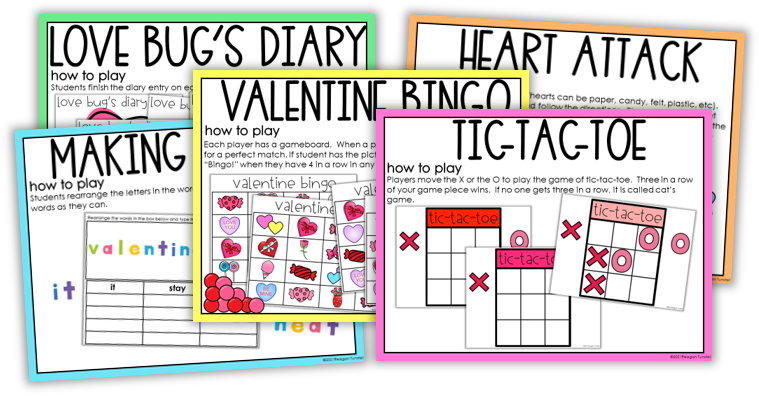 INTERACTIVE ACTIVITIES
First, we will take a closer look at the activities inside No Prep Valentine's Day.  To kick off the day, there is a digital opening slide for your day as well as a digital invitation to send to students inviting them to Virtual Valentine's Day.  When used, these fun slides set the tone and bring organization to the day.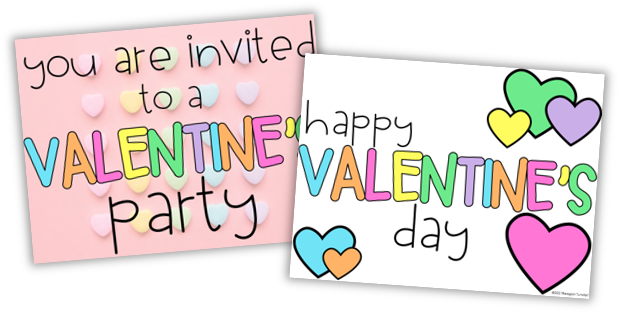 Next, there are 12 interactive activities to do with students.  These can be done together as a class while up on the front screen or pushed out to devices in the room.  The activities can also be assigned to students remotely, so all can participate together.  The digital activities can be done in any order and you can decide if every activity is for you or not.  Simply explained, this resource allows you to build the experience that fits your needs best.
VIRTUAL VALENTINES
In the download, there are 25 virtual valentines for students to send and receive.  These versatile valentines can be used in any way.  Send them from teacher to student, student to student, or to others in the school.  In addition, because they are digital, they can be emailed or sent through an online platform.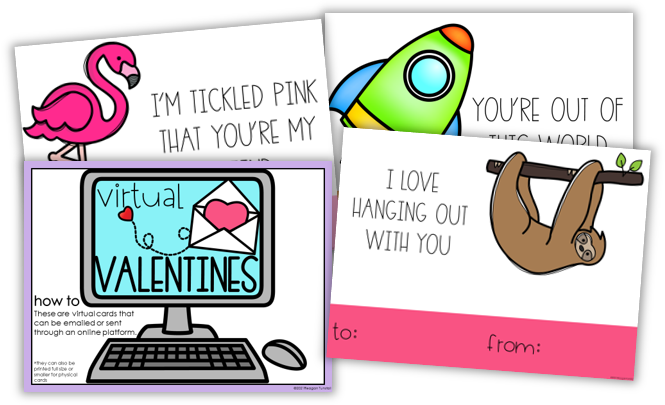 WHAT IS INCLUDED
Moreover, each year that I have celebrated Valentine's Day, our day looks a little differently.  I have my favorite things to do but love trying out new ideas as well.   To keep this pattern, we combined ideas from our years in the past, plus more, to ensure there were enough activities for many years to come.  To continue, the digital activities included in No Prep Valentine's Day are
tic-tac-toe
heart attack
valentine bingo
Love bug's diary
making words
scavenger hunt
heart-a-stack
class compliments
we go together
'pizza' my heart
half of my heart
virtual valentines

FEBRUARY FAVORITES
To conclude, if you are looking for more ideas for the month of February, I have numerous blog posts on the subject. For instance, a great place to begin is HERE with this February Favorites Post.