Top Five Best-Selling Teaching Resources 2021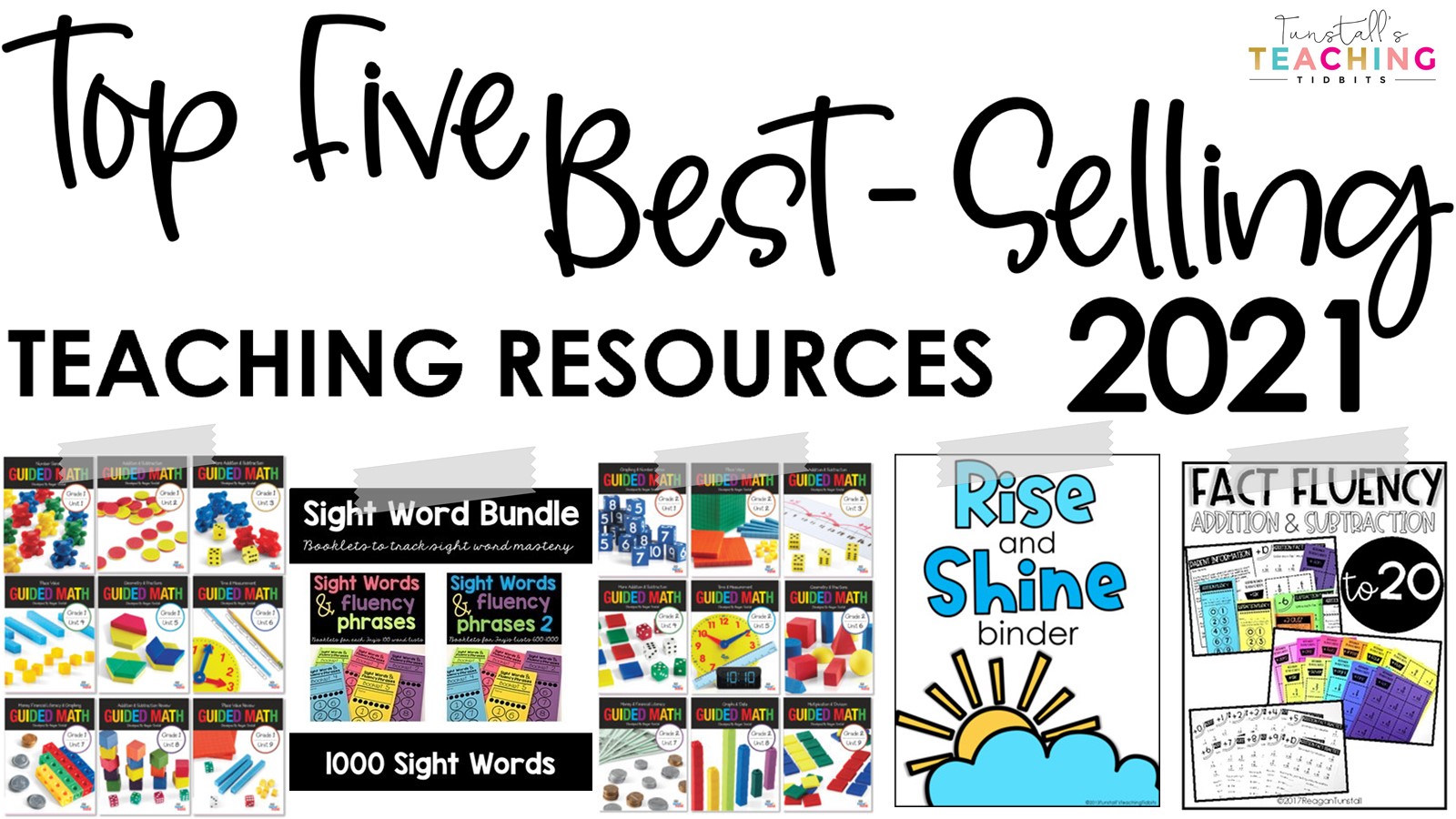 Don't you just love when businesses share their fan-favorite products? It's like being a part of a secret club or perhaps I am looking for validation for the things I love most.  We decided to share our top five best-selling teaching resources for 2021 with you.  This is exciting for us because we have a big love for all 1,300+ teaching resources in our store.  Once you read about our top five best-sellers, we would love to know if you agree or if you have your own favorites!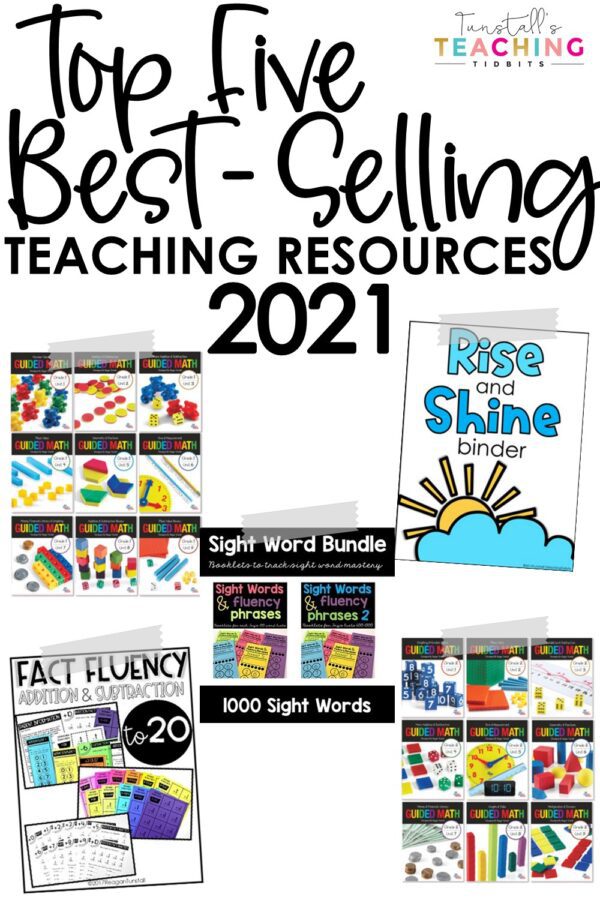 #1 Best Selling Teaching Resource: Guided Math Bundle for First Grade
I wasn't shocked to learn that this was our number one this year.  It makes me so happy!  If you aren't familiar with our Guided Math line of teaching resources, Guided Math is the heart and soul.  Guided Math is whole group and teacher-led small group math lessons for every standard along with the materials needed for those lessons.  It looks like First Grade Guided Math really made its mark in classrooms this year!  Exciting!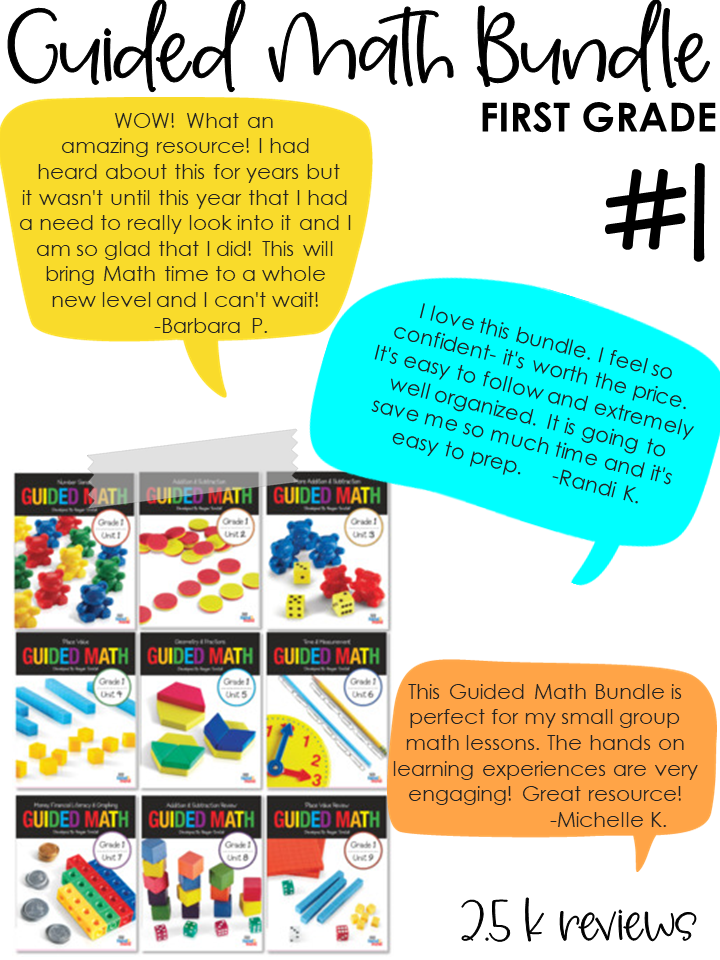 #2 Best Selling Teaching Resource: Sight Words and Fluency Phrases Books
This resource has been a student favorite in my own classroom for two decades.  Once I decided to create it to share the fun with others, it has remained a valuable tool for students and teachers through the years! In short, students self-pace through their own sight word booklets for home and school practice.  Everyone can learn at their own pace and they are simple to track!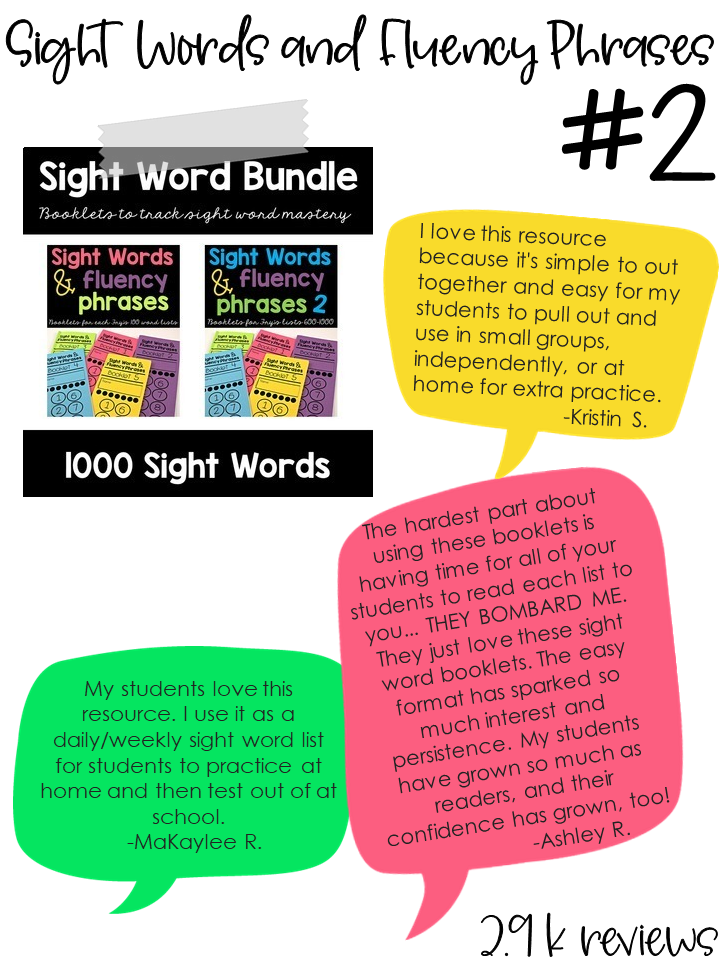 #3 Best-Selling Teaching Resource: Guided Math Bundle for Second Grade
You are not seeing double, it's another Guided Math bundle! Second grade jumped on the Guided Math train this year coming in third.  Like the previous bundle, Guided Math provides both whole group and small group math lessons and materials for every standard.  Guided Math comes in grades K-5.  Along with these lessons we have lines of products in K-5 for math workstations as well.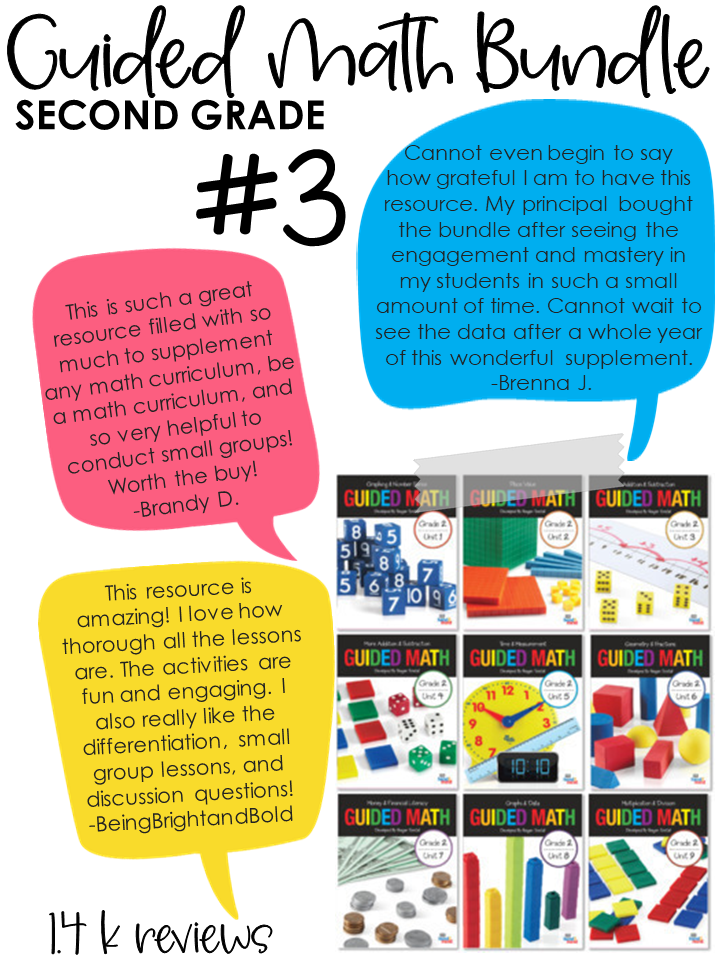 #4 Best Selling Teaching Resource: Math Fact Fluency Addition and Subtraction to 20
This resource most definitely caught on like wildfire this year and I could not be more thrilled.  I love reading the reviews sharing how this fact fluency resource has helped make it easy for students, parents, and teachers alike.  Thank you for trusting us with your students.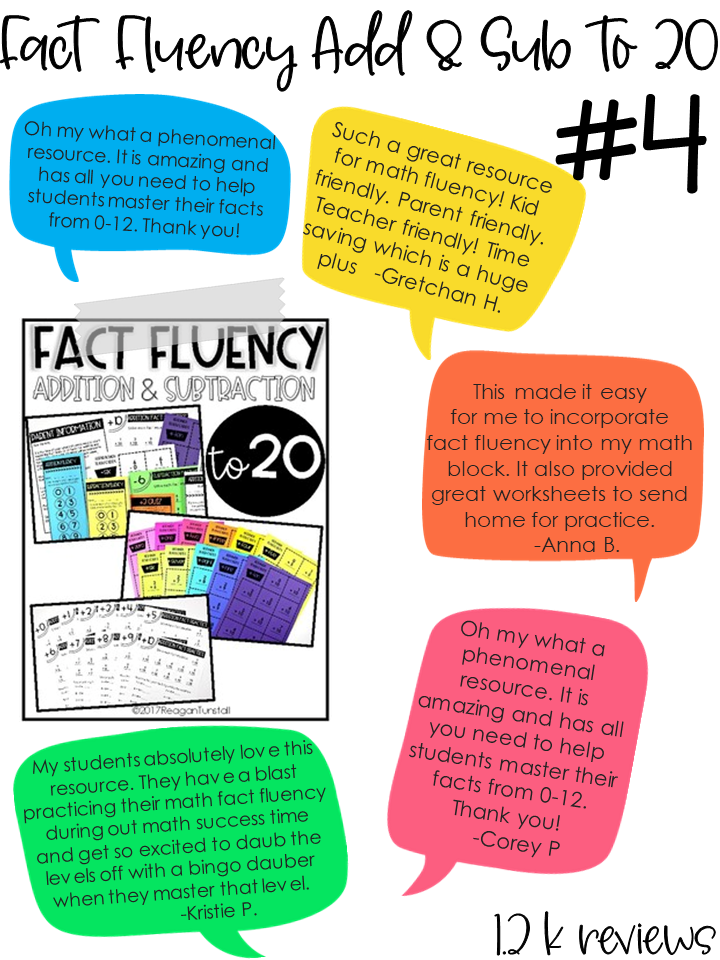 #5 Best Selling Teaching Resource: Rise and Shine Binder
A stand-out from its start, the Rise and Shine Binder has been a way to handle the morning work trickle in time.  Structured yet self-pacing, fun yet academic, it really is that perfect mix to keep the morning about learning while also welcoming students into a new learning day.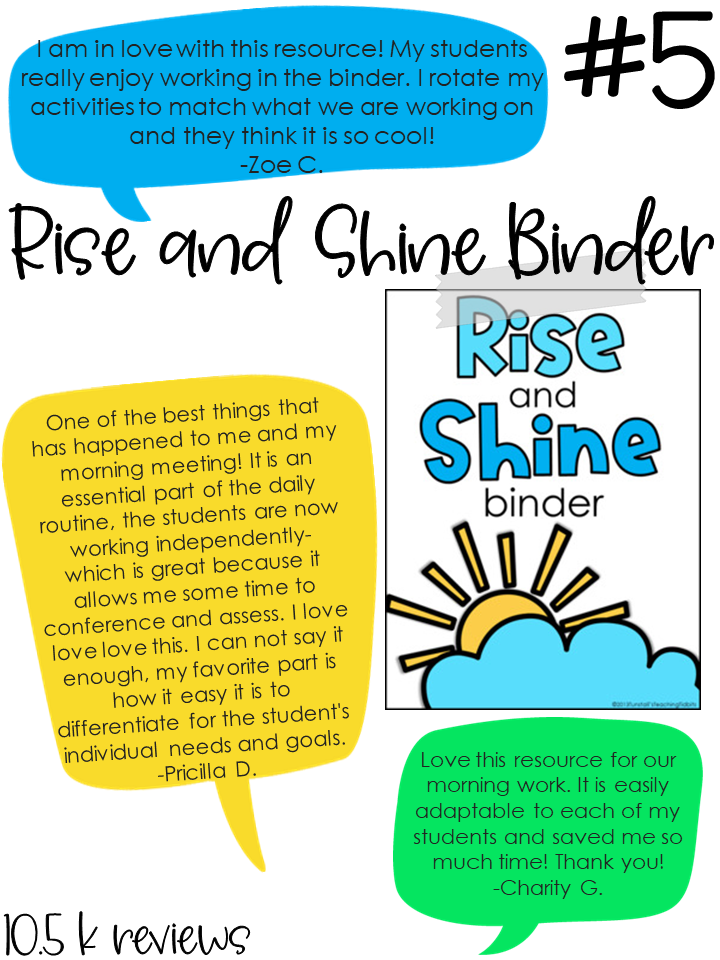 Many Thanks
Thank you for trusting us to be a part of your classroom learning for 2021.  If you want to connect more with what we do, we have over 80 blog posts just for 2021 plus 10 previous years' worth as well!  We love being able to share our passion for elementary learning here in our little corner of the interweb.  Let us know what you'd love to know more about.
Why Not Start Now?
Since Guided Math made our list twice this year, here's a recent post sharing our K-5 resources for teaching Guided Math.