January Math Centers, Journals, and Printables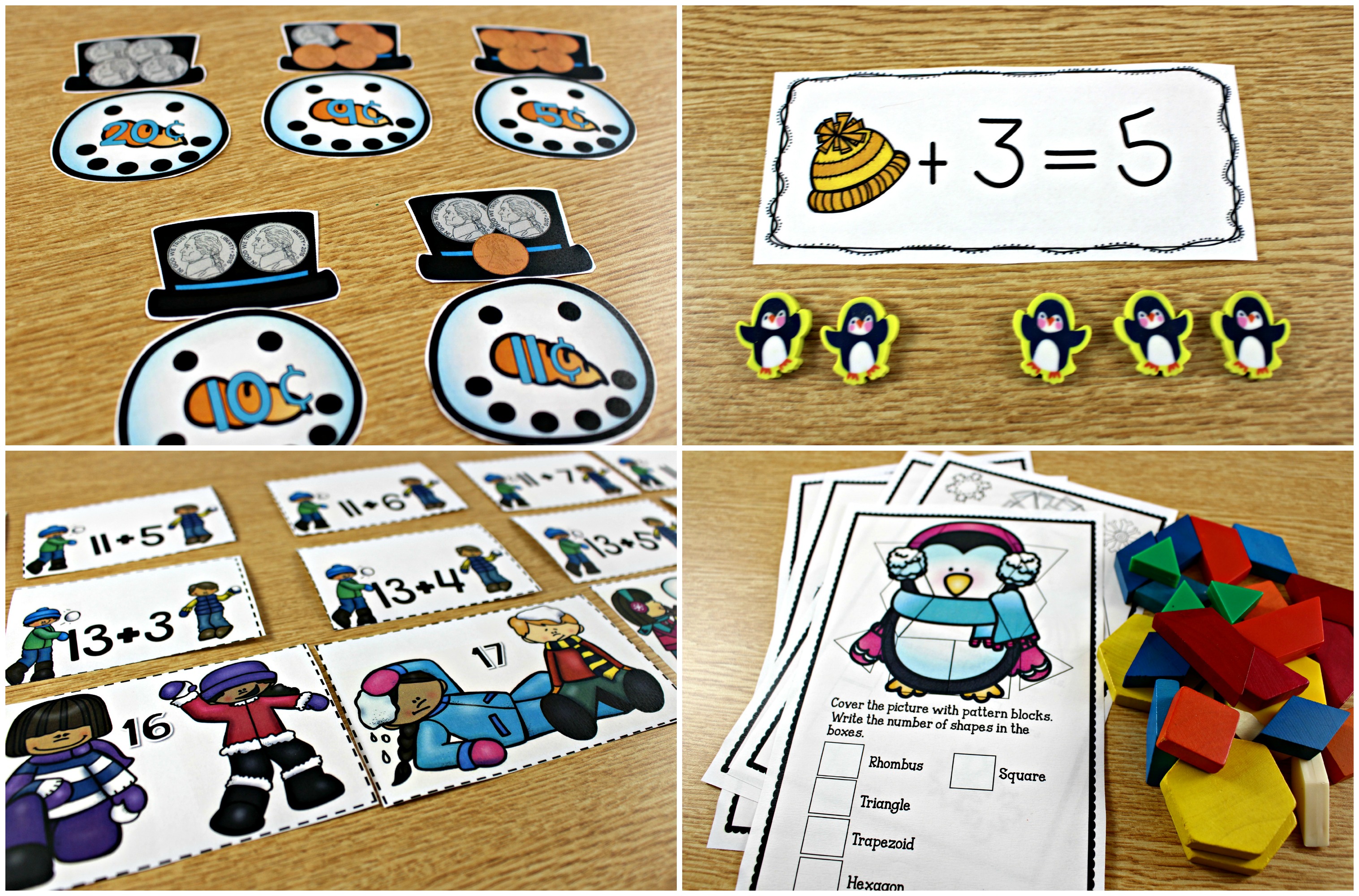 This post is all about the centers, journals, and printables that make math the BEST time of day in January!  Having a well-rounded assortment of math activities gives you the confidence that your standards are covered while you are also hitting many different learning styles!  The key is consistency with a heaping serving of novelty!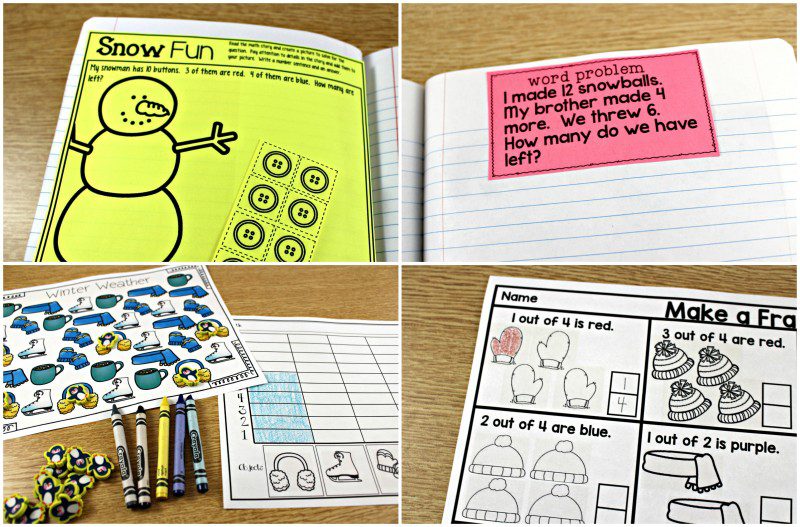 Because each class is different, I learned having variety of different skills and activities to pull from makes life much easier!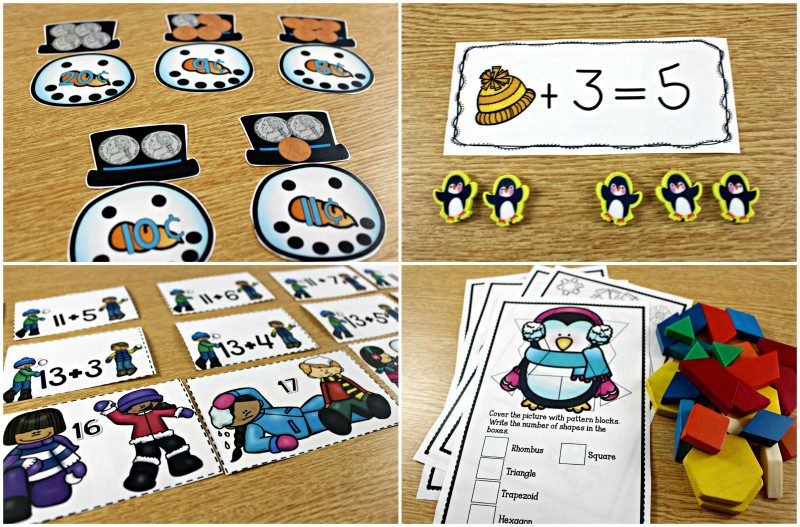 Paired with those hands-on activities are journal activities!  Math journals can be used for many different purposes.  What I like best about math journals is the record of learning which grows with the students through the year.  Students take such pride in their math journals as they work in them!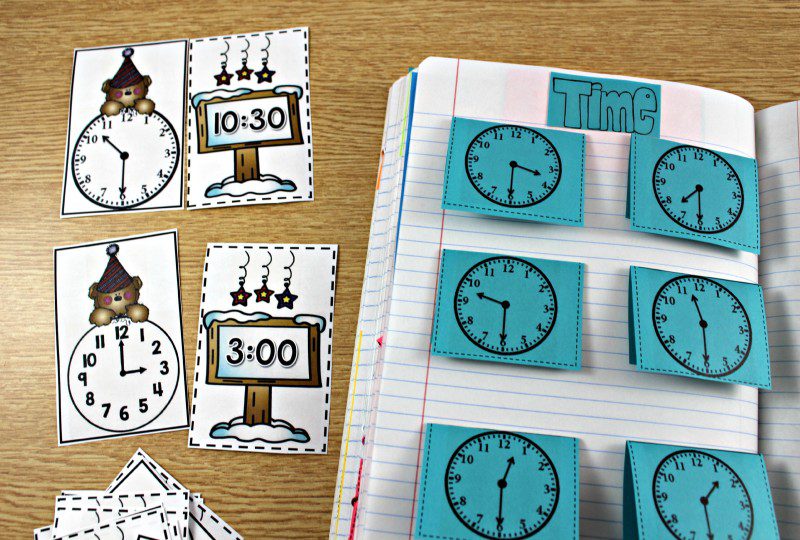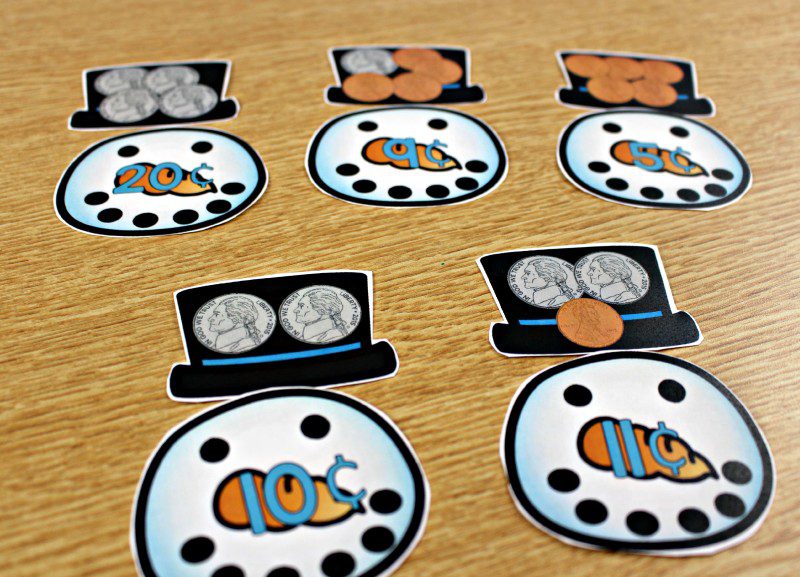 Some ways to add novelty to January centers are to use fun and unexpected items for manipulatives.  It encourages students to self monitor, keeps students in the concrete learning, and motivates students to want to work!
Some favorite January manipulatives are erasers, cotton balls, and poms.  Click the pictures to find the little erasers on amazon.  (aff)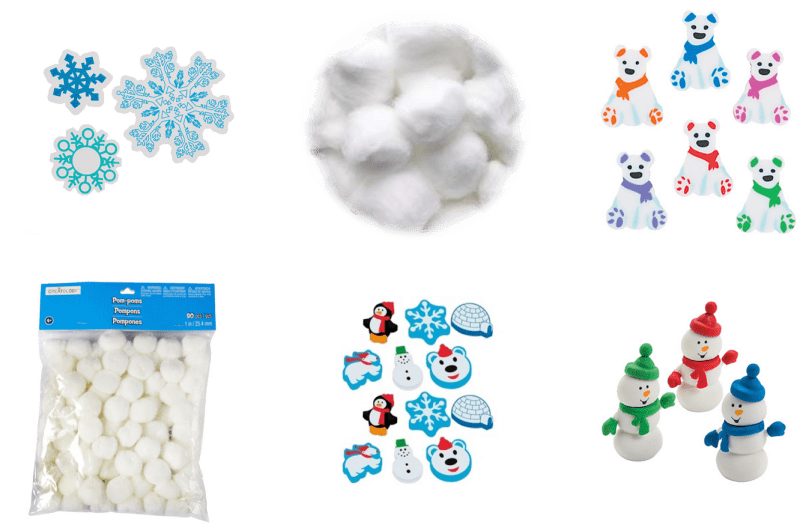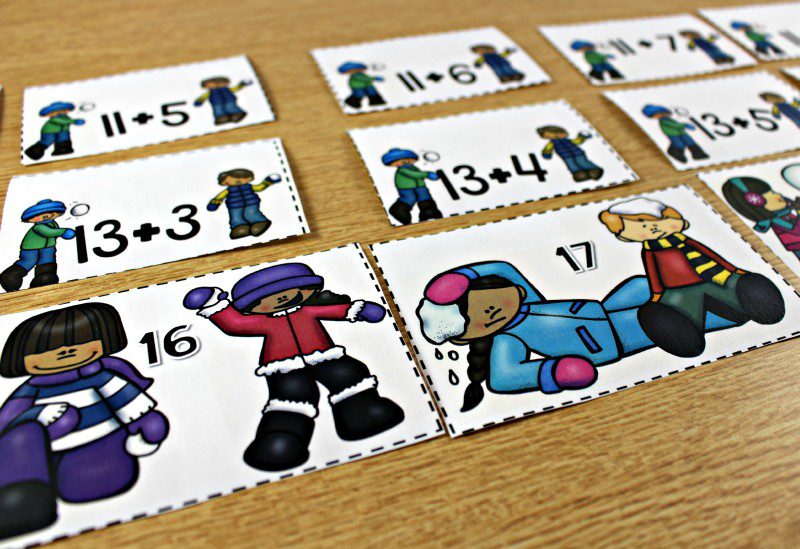 Using these activities in small group is a great way to make difficult or new concepts attainable for everyone.  Students have time with you in a small group setting to talk math and to work through concepts at the concrete level.  Incorrect thinking is quickly detected and corrected.  No more grading papers a week later only to realize a student was really confused on a concept!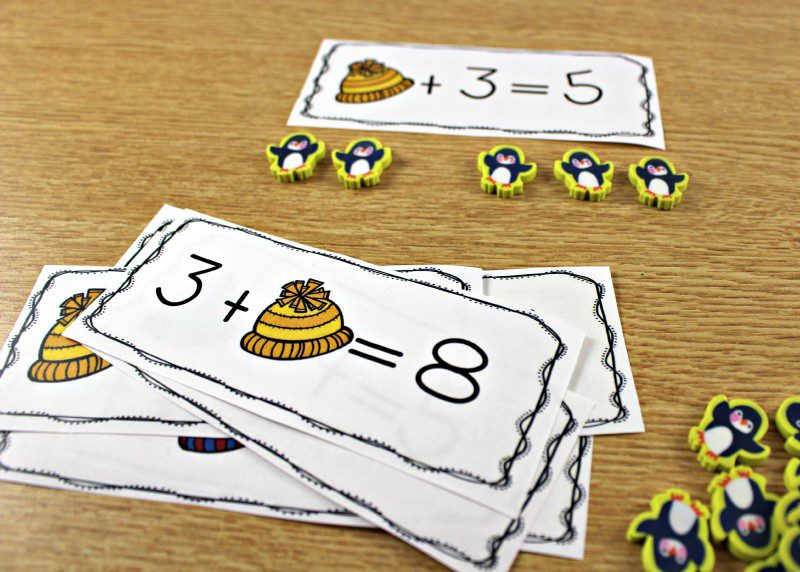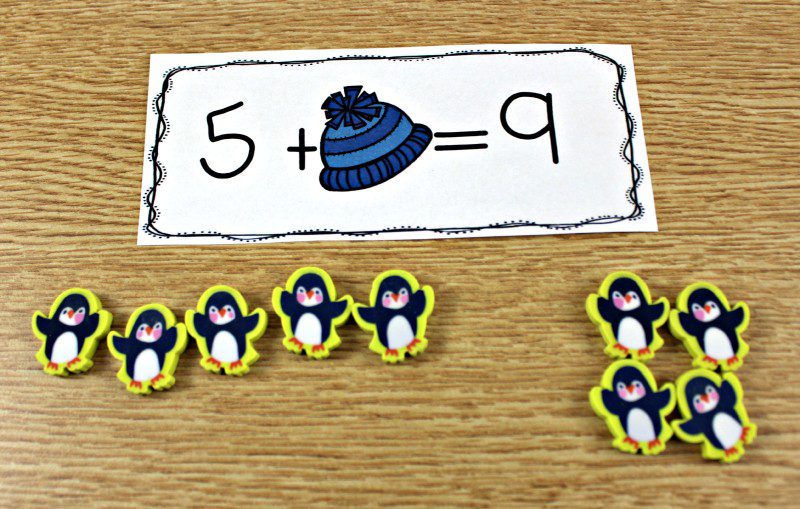 The goal of independent hands-on activities is to allow students to practice and apply what they already know.  We all know that our first graders need repetitive practice to become confident and fluent with math concepts.  math centers allow students to do just that!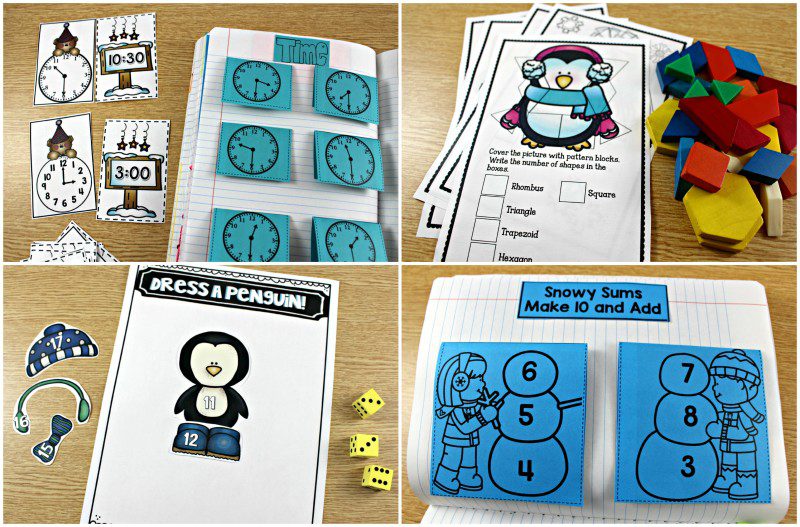 It's easy to spiral review while also practicing new concepts when  you have the right materials ready to go!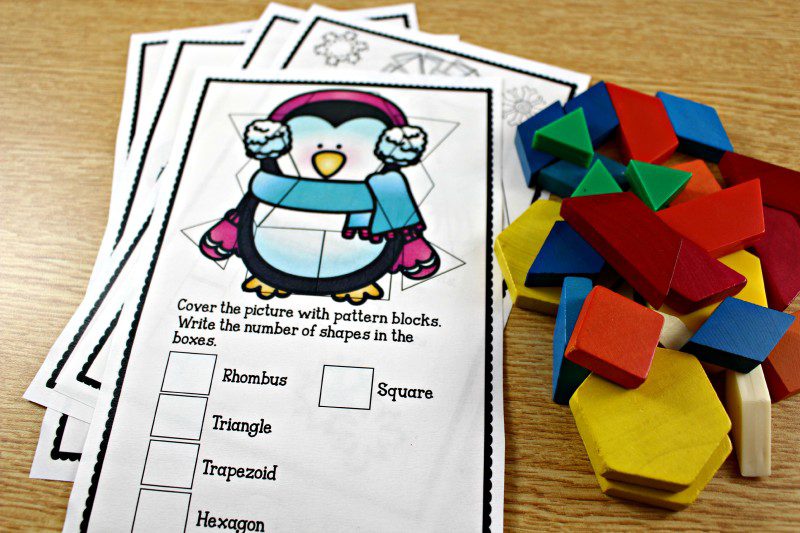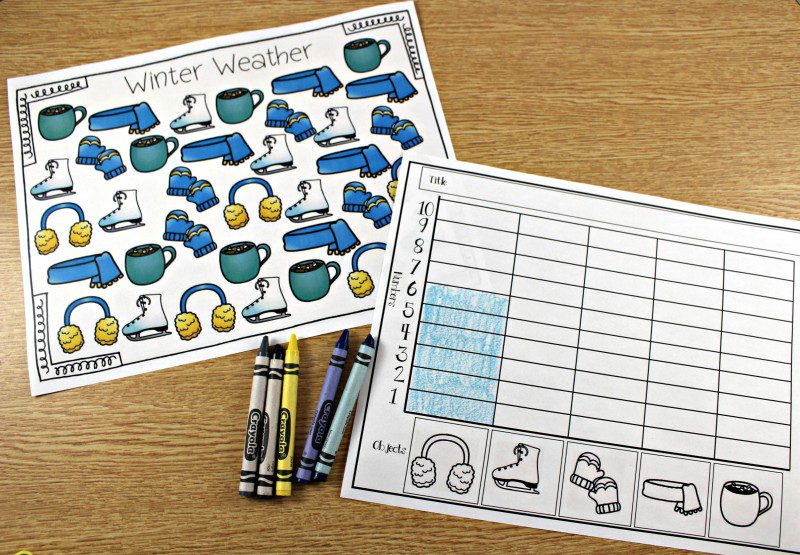 This set of math activities has 10 hands on math centers, 10 math journal activities, and 10 math printables!