Celebrating the 100th Day (or 120th)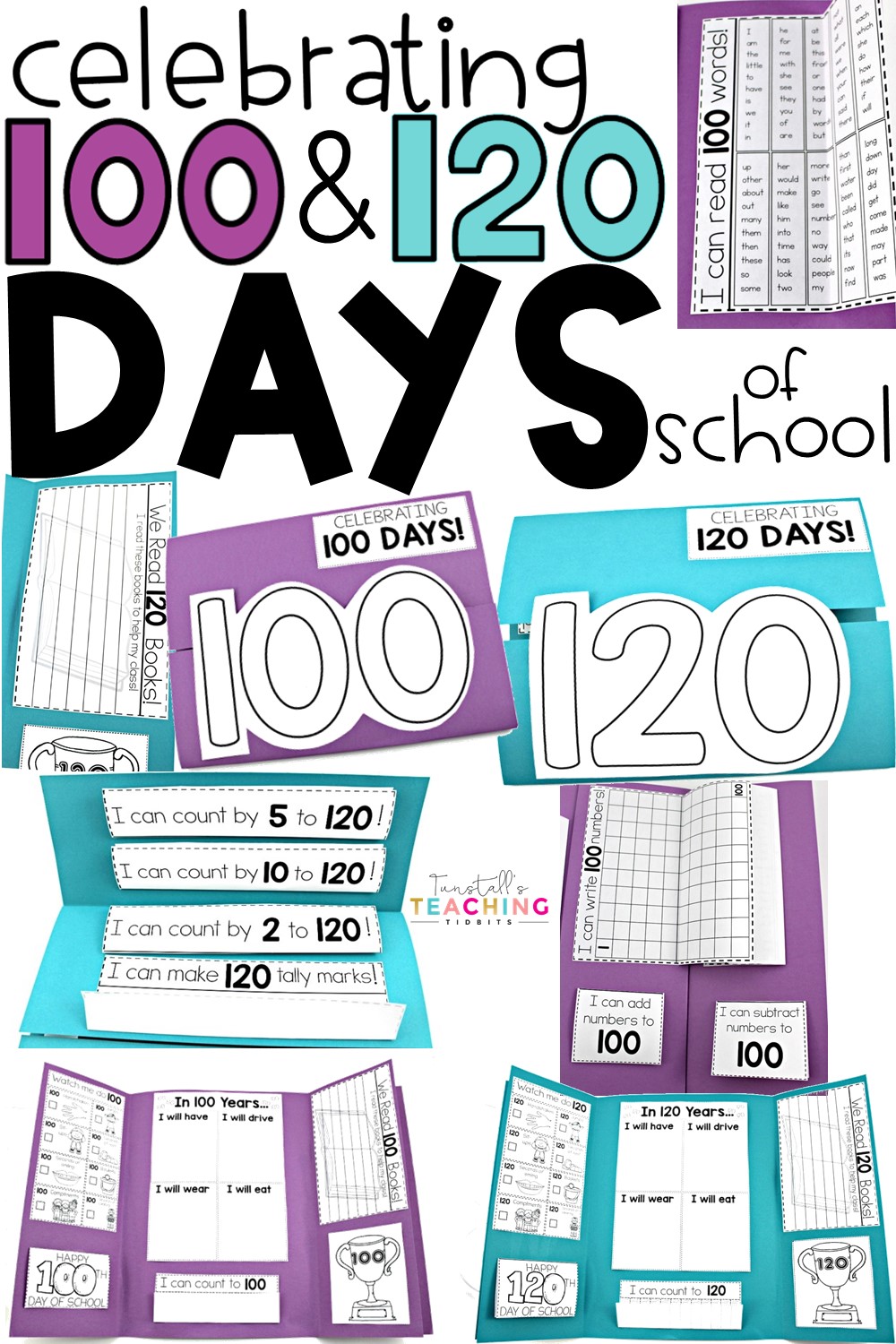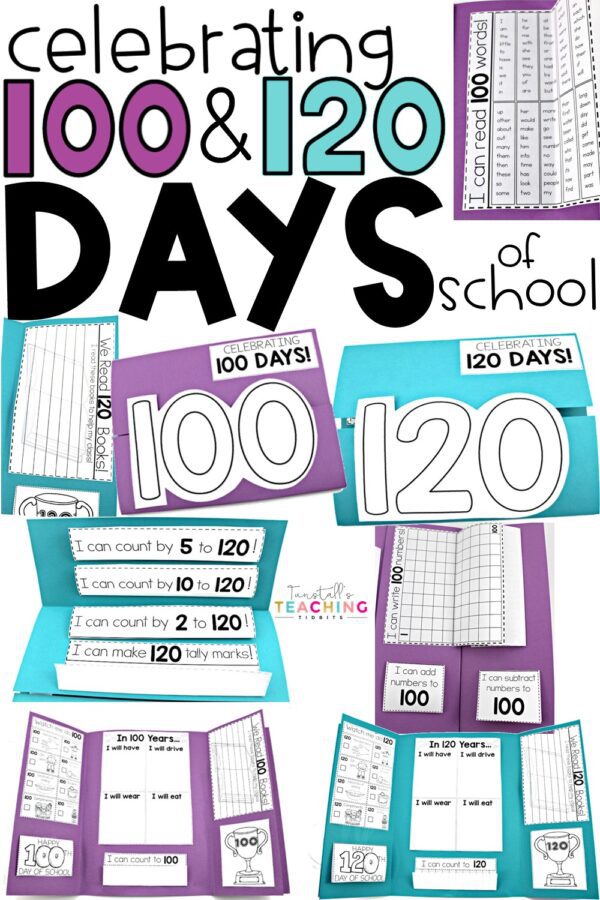 Celebrating the 100th Day!
If you are planning to celebrate the 100th day of school, I think this themed book will help organize and prepare your students for the big day!  There are more activities than those pictured here so be sure to check it out by clicking here if you are interested but don't see something you like to celebrate on this special day!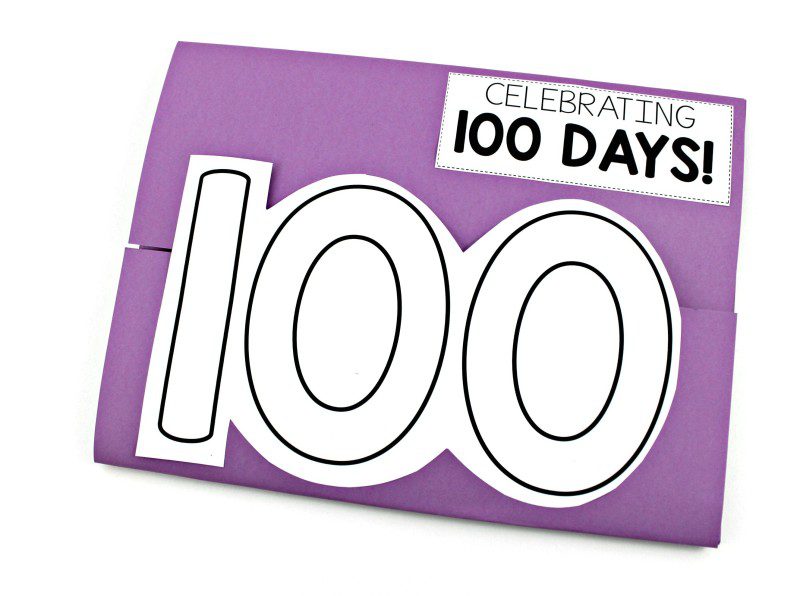 I love how this book gives students concrete objectives and helps organize their successful milestones!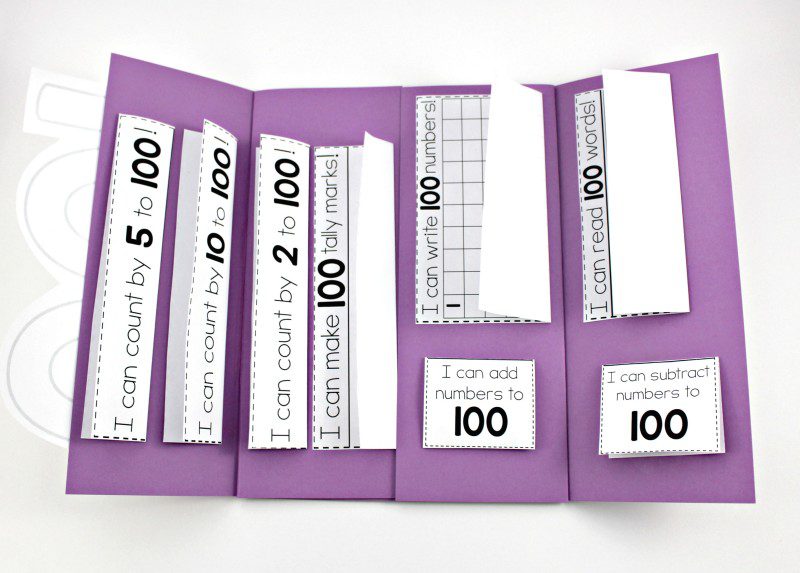 There's so much fun to be had on the 100th day, this should help add to the traditional activities that we all enjoy doing year after year!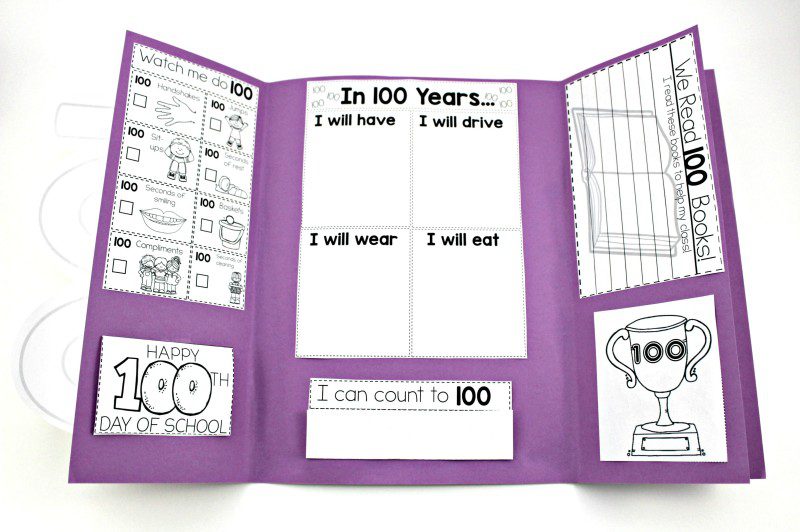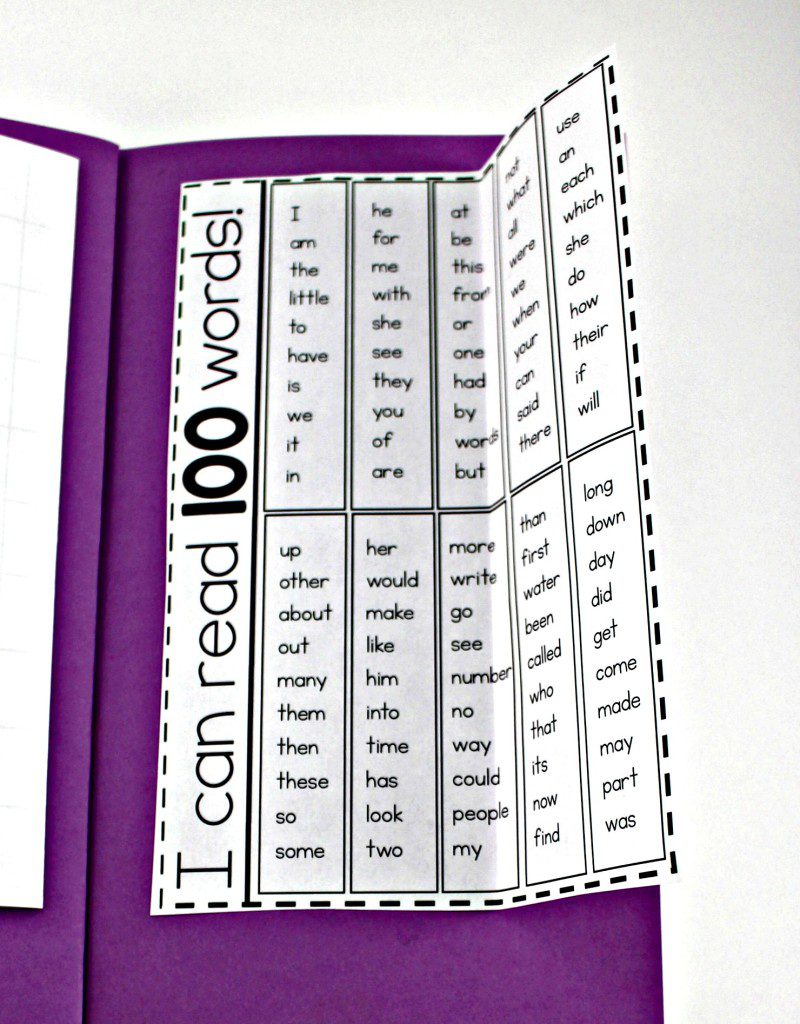 Reading 100 words is a big deal!  We read and highlight each word list (or color each box) until we read 100!  Struggling students can be in partners or groups can read the words together!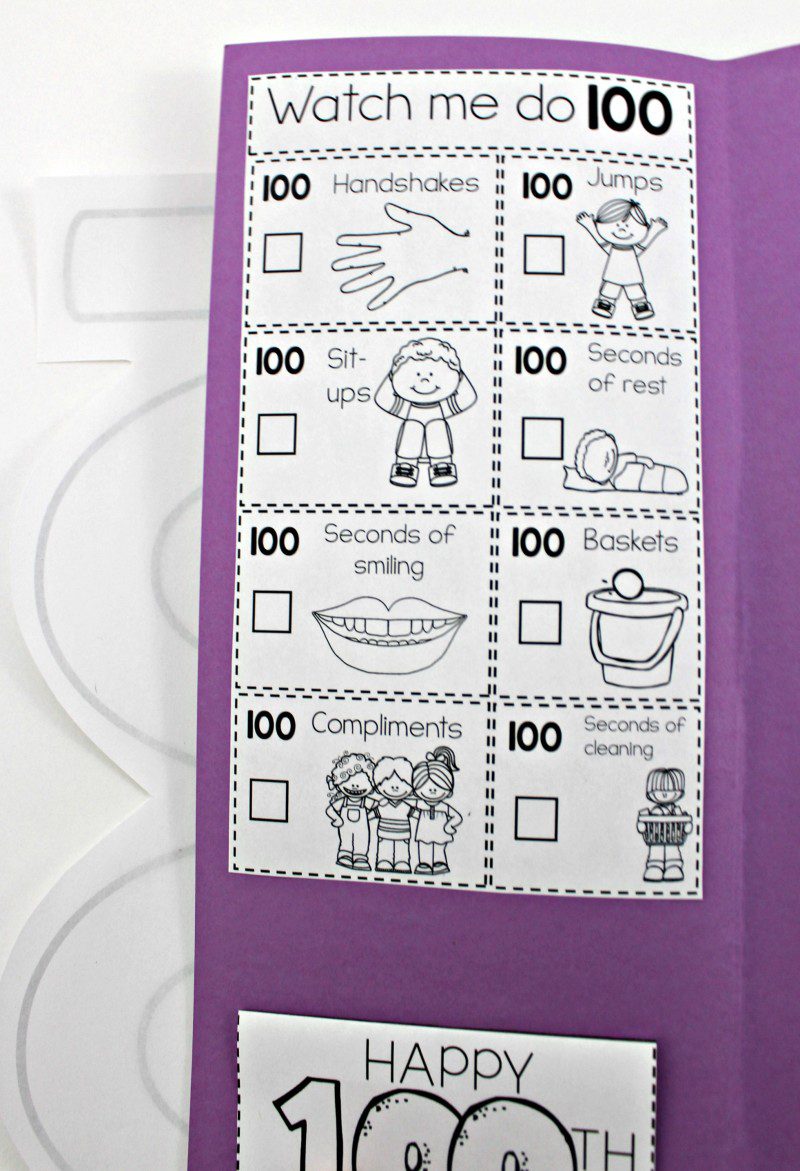 For the activities under the "Watch me do 100",  say we have a class goal of 100 handshakes.  Set your students up facing each other in a long line.  Count the number of partners. Let's imagine you have a class of 20 and there are 10 partners. Everyone counts, "One, two, three, SHAKE!"Everyone shakes the person's hand across from them to count 10 handshakes all at once. Essentially counting handshakes by 10 to 100. Do this 10 times and you will have 100 handshakes!  Each activity comes with instructions too just in case you aren't familiar with something.  Students place a check in the box each time the class finishes a task!
For optional activities and 100th day writing in this unit not shown, check out the unit on tpt.
Why the 120th Day?
From experience, I know that grade levels can get a little territorial over their special celebrations!  Because 120 is a first grade big deal and a common core milestone, I think it is the perfect number to celebrate too!  It doesn't even have to be on the 120th day of school!  This is just sharing proudly that the student has achieved the 120 milestone in learning!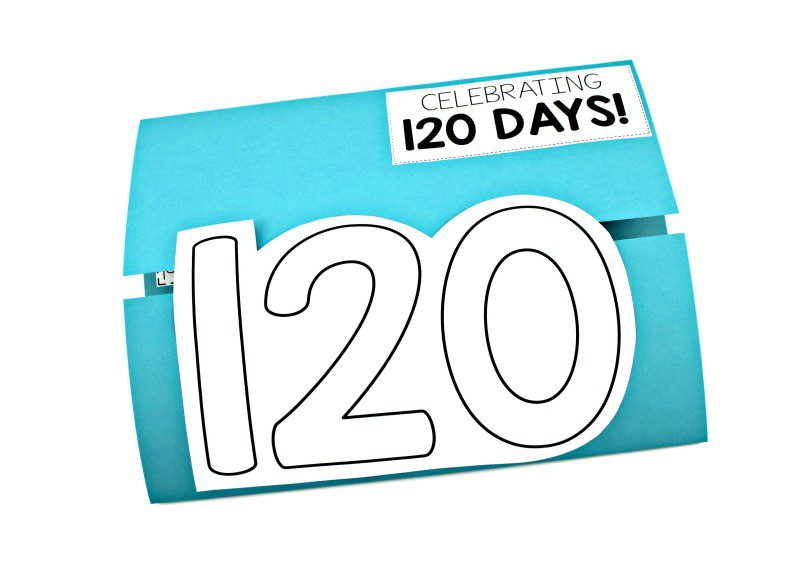 Under each flap, students write the information.  It's something you can do as a math journal activity each day leading up to the big milestone.  Students can add it to their themed folding book as they master each one!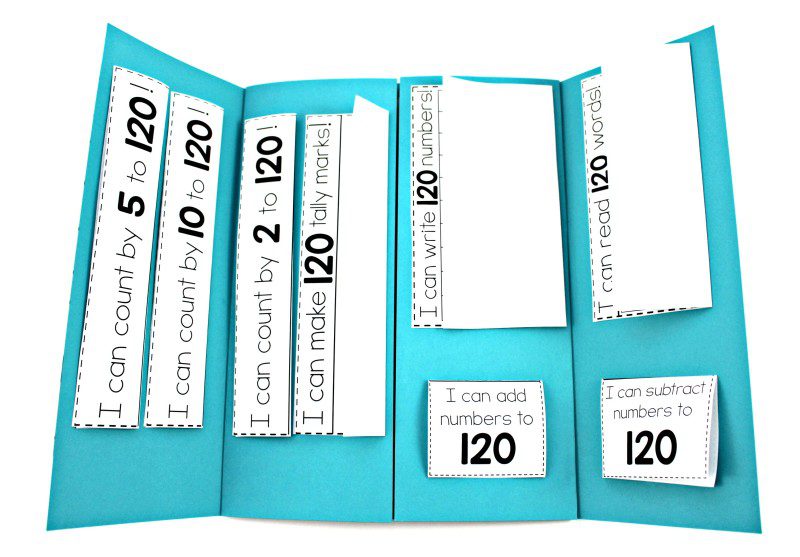 When I taught second grade it was a big deal to reach the 1,000 club.  (now 1200) This is that same concept for firsties!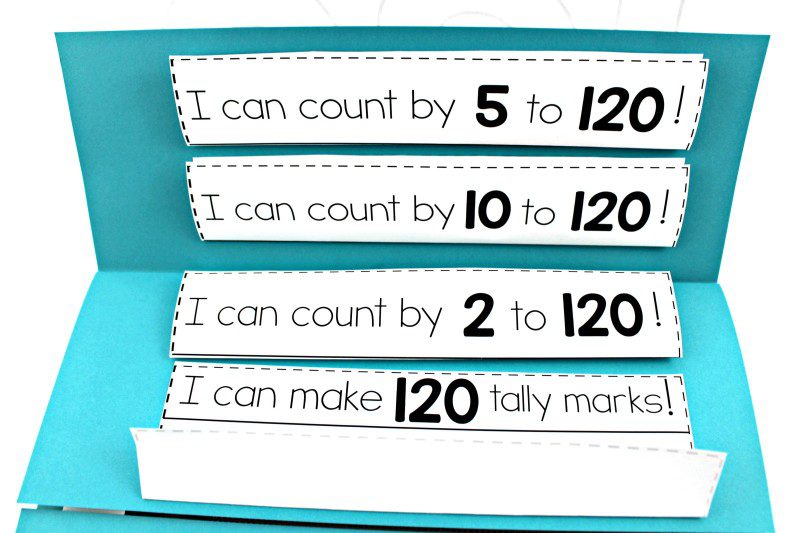 Students color each box as they master it or highlight known words as they go!  If you are doing this with the whole class on the actual 120th day and do not have time to sit and listen, I would partner students and let them highlight for each other. Any unknown words can be partner taught right on the spot.  🙂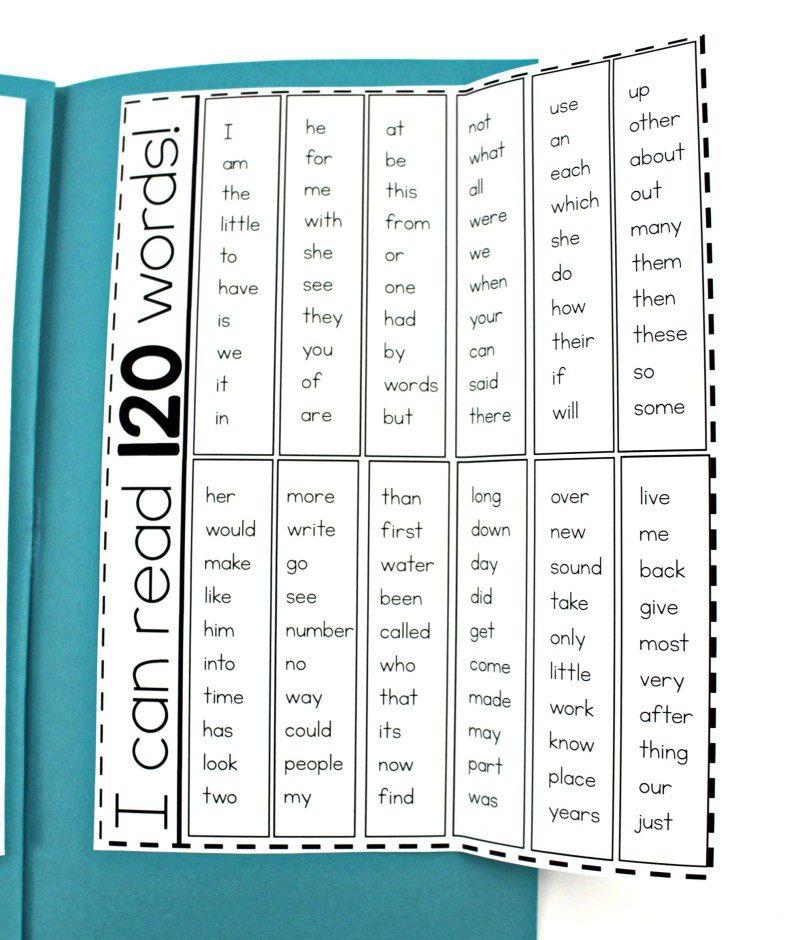 There are three differentiated versions of this activity. This is the least scaffolded version.  Students can use a 100 chart from their math tools also to help make it easier.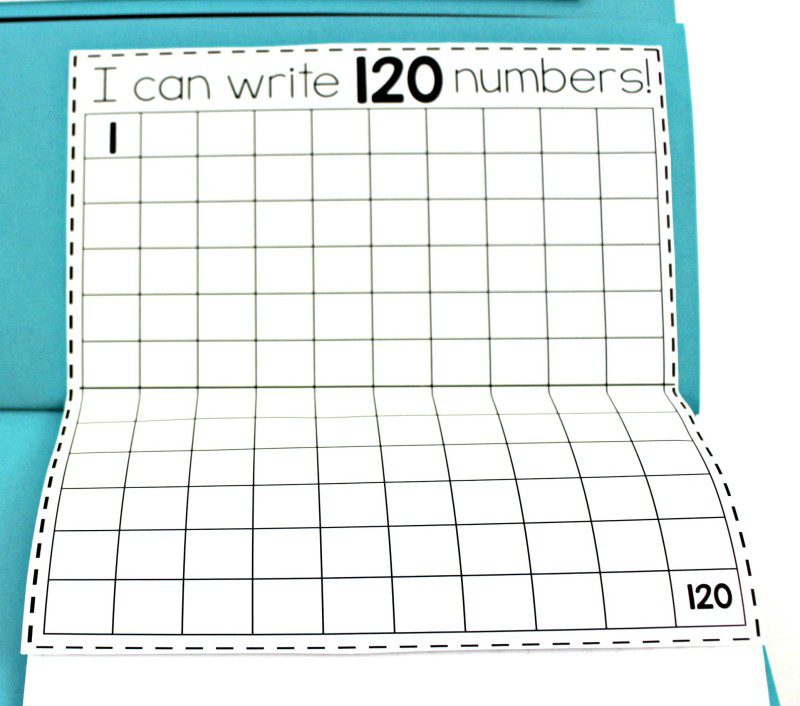 When students have completed all of the activities you have chosen for them to do, they earn the coveted 120 trophy!  Watch out world!!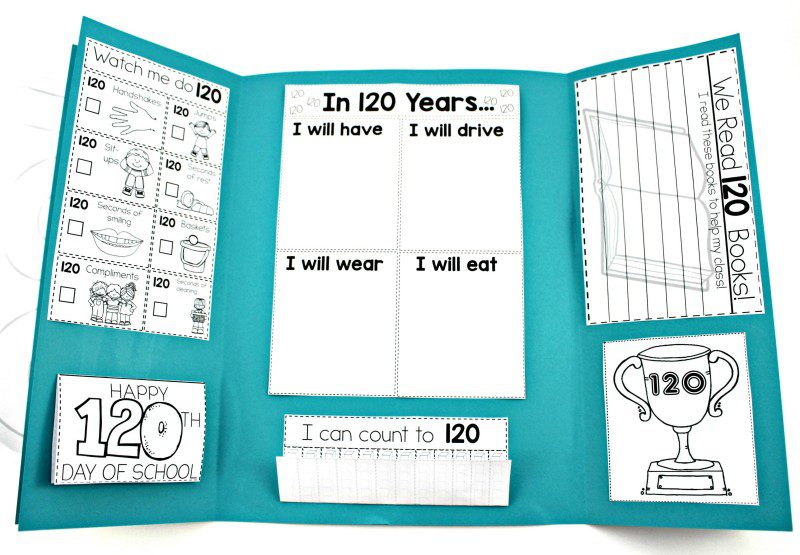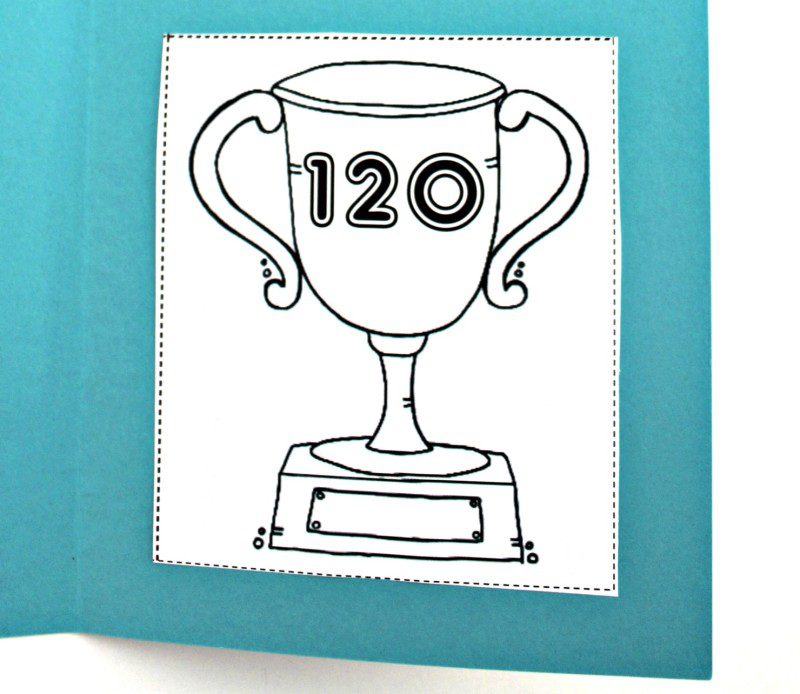 To check these celebration books out on teachers pay teachers, click here.