Writing Mini-Lessons
I bet we could agree that one of the most rewarding yet most difficult subjects to teach in primary grades is writing.  Typically, primary age students love to share about their lives orally, (To the point of wearing down all listening ears), but taking those thoughts, feelings, and expressions and turning them into writing is our challenge!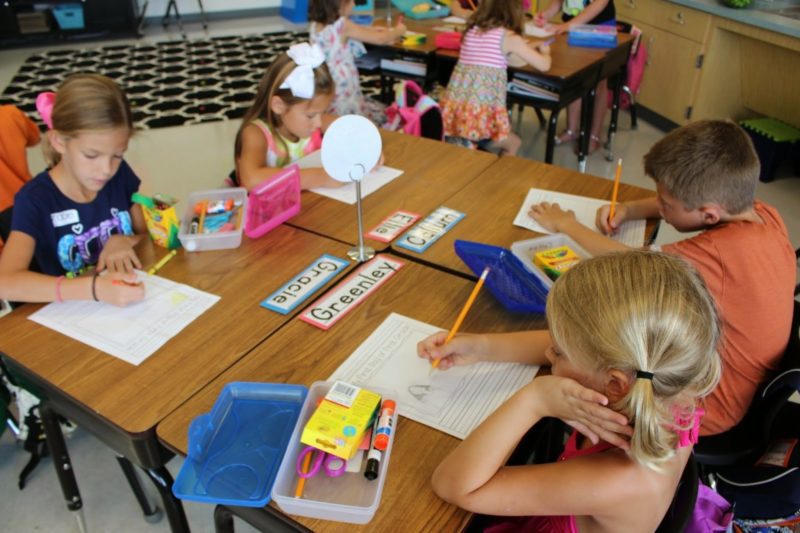 Over the years, I have always enjoyed teaching writing, but I found that my biggest issue was keeping the ball rolling all year long.  We would start off strong with all of the 'getting to know you' writing.  It's like a brand new relationship where you can't believe how much you have to share with each other everday in every conversation.  After a couple of months, things become routine and normal.  The thrill and excitment is slightly less and sometimes you sit through a meal without much to say.  ….ahem…  How about that weather?
The Writing Mini-Lesson
If we are using the writer's workshop framework, we meet at our gathering place, conduct a short writing mini-lesson, send students out for independent writing time, simultaneously conduct teacher-student conferencing, and on certain days, gather and have an author share.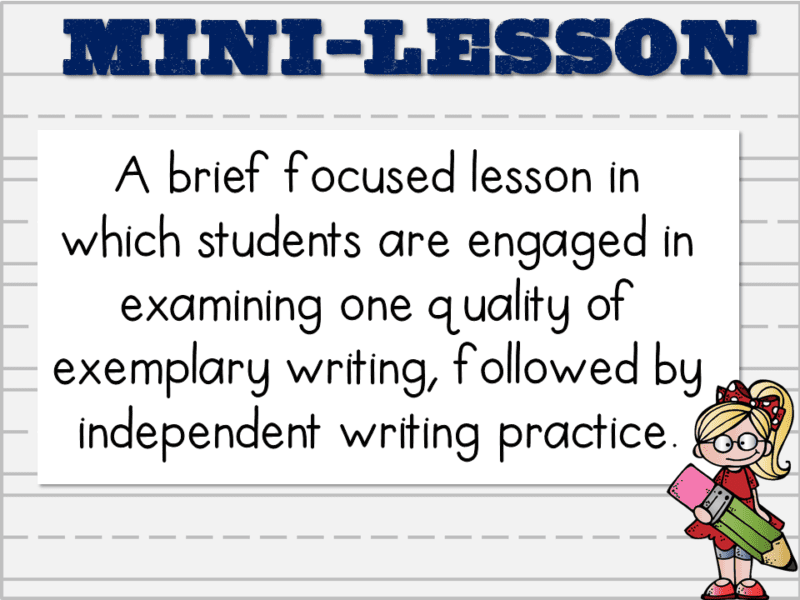 Where the struggle lies,  is making sure that we are always prepared for writing mini-lessons of which students of many writing levels and abilities can connect.  These connections yield growth for all levels of student writing!  Are you like me?  Every year I feel like a mini-mogul writing teacher …well, only up until mid-October.  At that point, the newness of the writing lessons had worn down and it was time to either dig in and grow, or fade out and lose motivation!
September Mini-Lessons
As I navigated through the school years, I began keeping track of the mini-lessons that I developed each month.  Sharing these with teachers in conferences has always been a positive experience.  We all need some help sometimes when the school year just keeps coming day after day!  We don't want to lose that momentum in our writing instruction!  I have compiled my monthly writing mini-lessons into units.  I have the entire year for kindergarten, first grade, and second grade.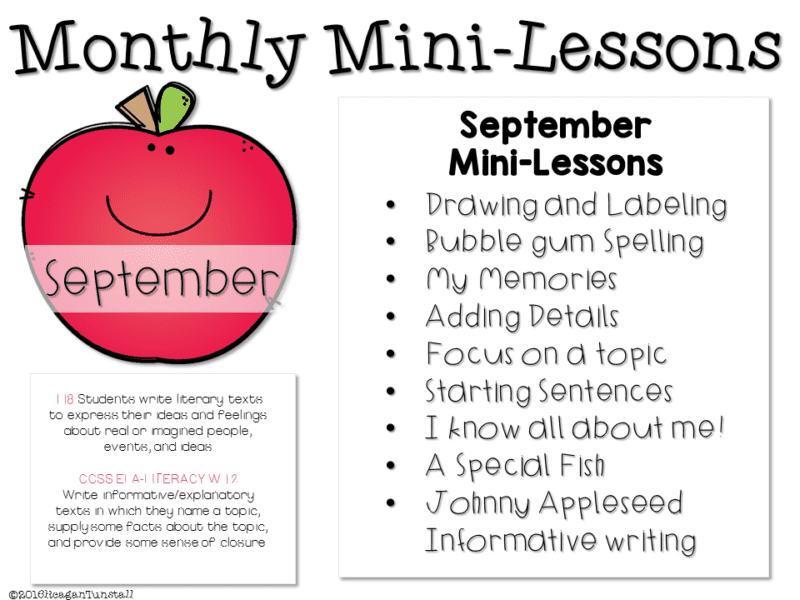 These units have easy to grab and go lesson plan cards, writing paper templates (a variety for your developing writer needs) and some seasonal fun sprinkled in too!  It's important to write everyday, but to also vary the experience so it doesn't become too mundane or routine.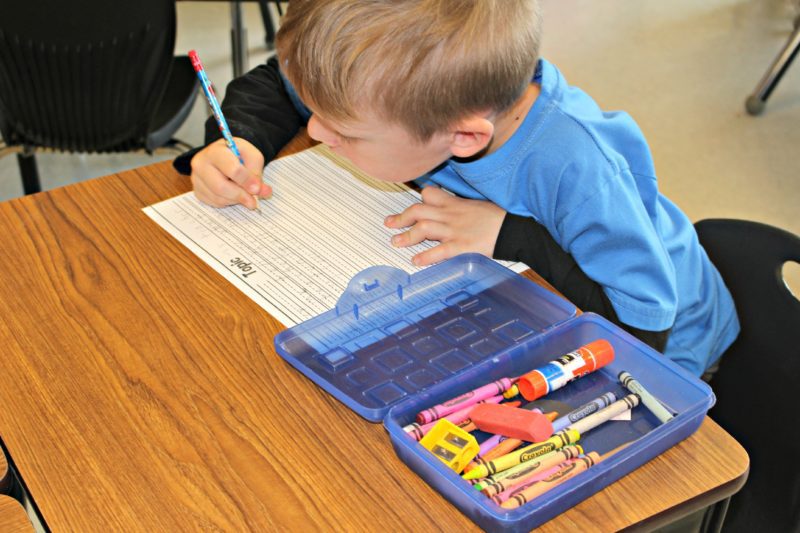 As with all of our instruction, we want to begin with the learning standards and then sprinkle in the motivating magic and engaging content!  These mini-lessons do just that!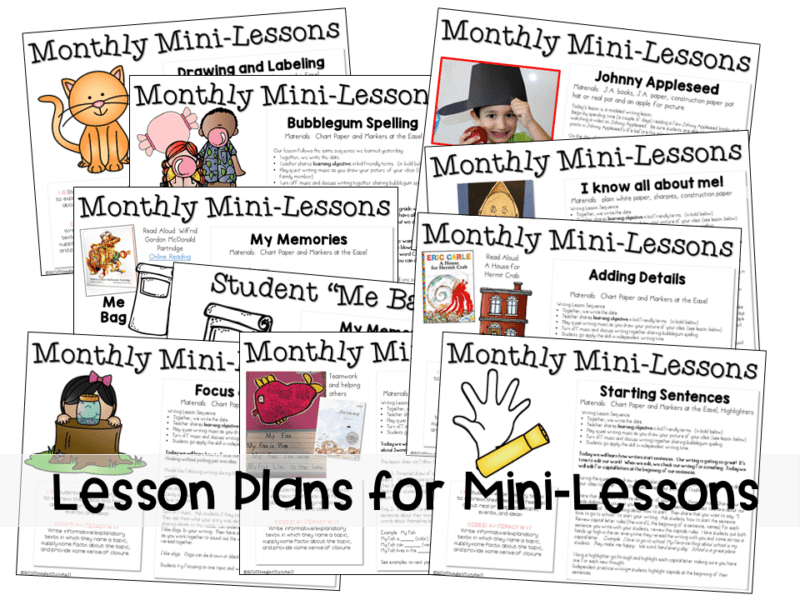 I made sure to create a variety of paper that not only support the mini-lessons, but also can help jump start a student during the writing process.  I am not above admitting that new paper gives me a little thrill.  Sometimes a reluctant writer can find motivation with a simple fresh template in which to write.  While other students find a lot of comfort in knowing a familiar template and sticking with it.
Art and Writing Connection
There are two art connections in this month's mini-lessons.  The first is a dire
cted draw self-portrait piece. (Great for your bulletin board too!)  Writing is an expression of our thoughts and feelings.  We start by sketching our thoughts and ideas.  On certain projects though we take it to the next level and truly develop the expression through art as well!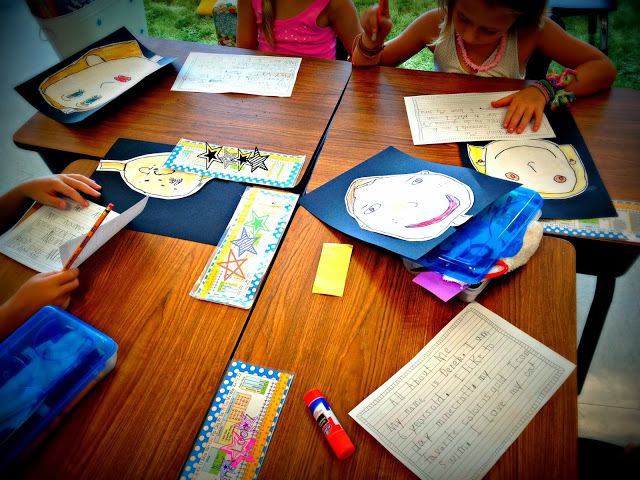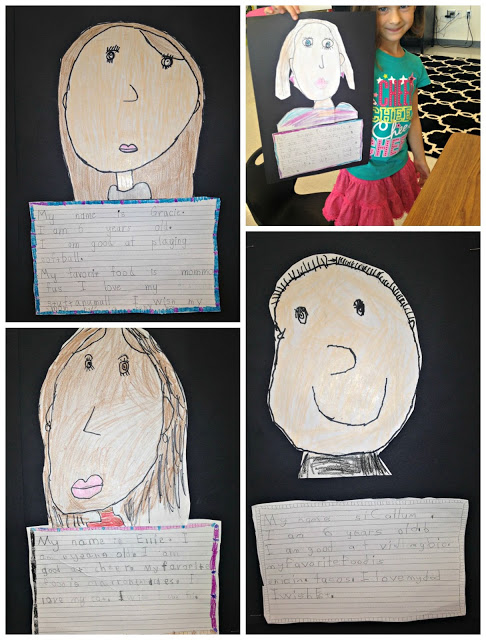 To introduce and work on our common core standard of informative writing, we use Johnny Appleseed.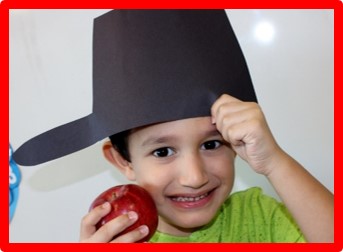 For classroom climate and relationships, we read about teamwork through a special little fish.  Then we make our own special fish and write about it!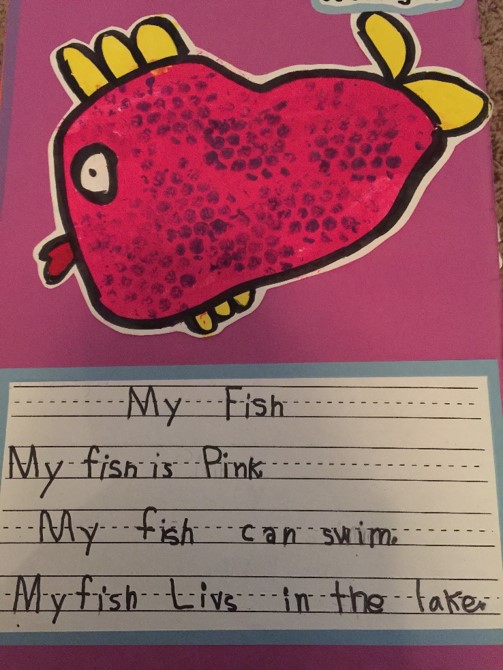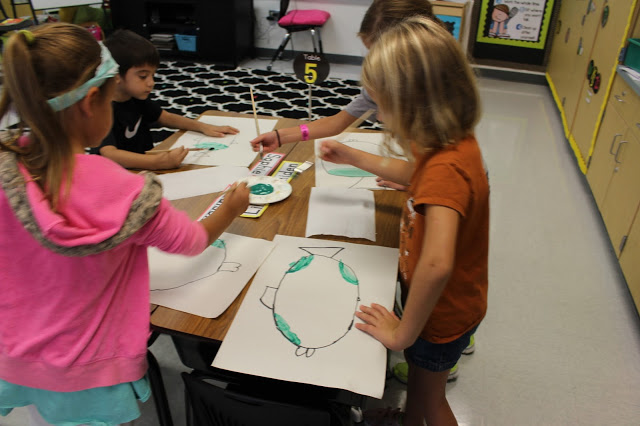 If you are feeling brave, you can use paint.  If not, markers are a terrific substitute!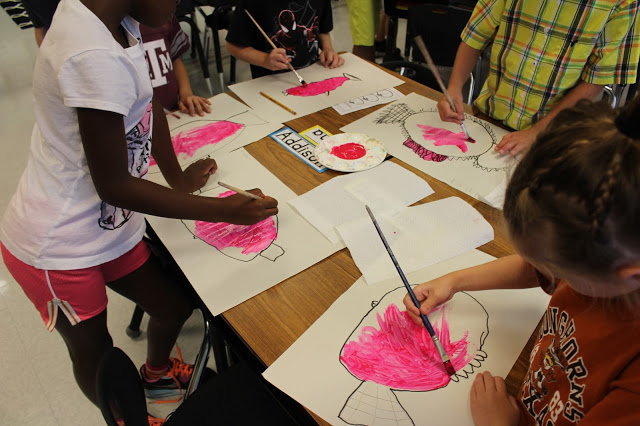 Help your students build a writing portfolio of meaningful, authentic writing pieces.  Motivate them with topics that foster connections.  We culminate our year with an author's celebration.  All of our daily indepdent writing pieces as well as our bigger writing and art projects come together to create a powerful portfolio of writing growth!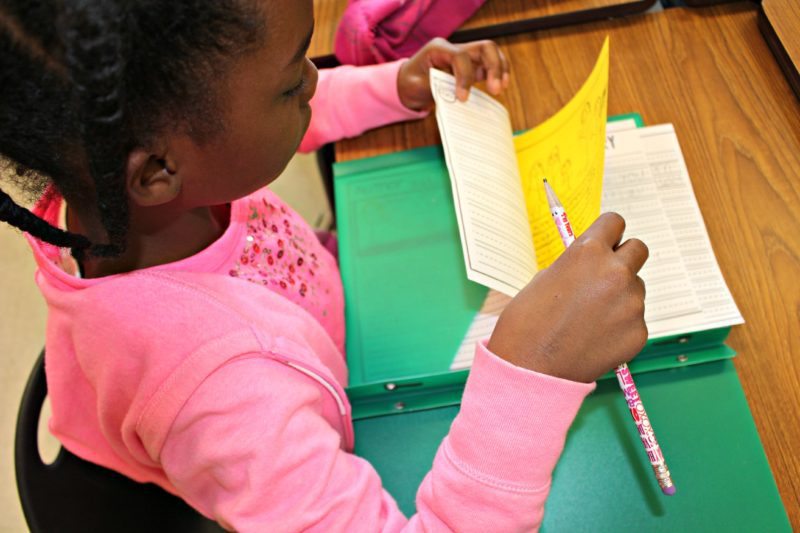 To get the first month of mini-lessons (September) just click the picture.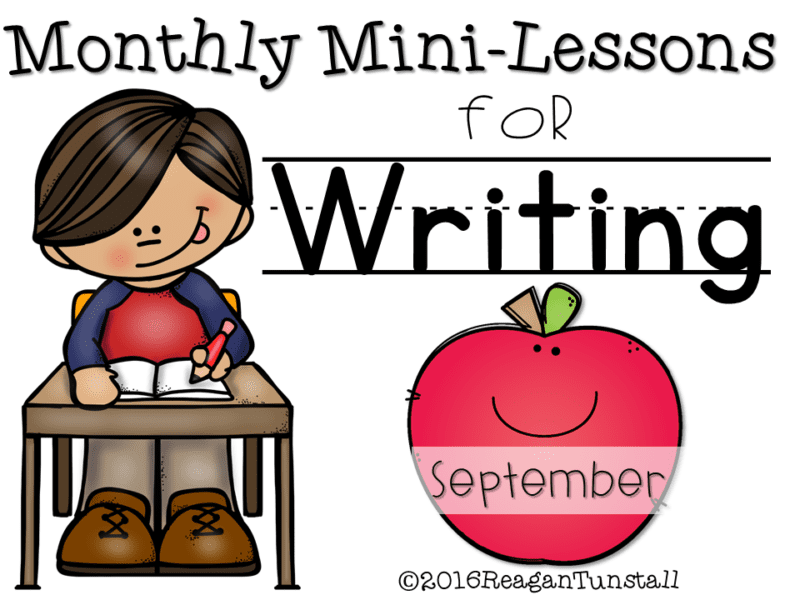 Or to get this growing bundle of all the months, you can click this picture below
I have the entire year for kindergarten, first grade, and second grade.