Guided Math Whole Group to Small Group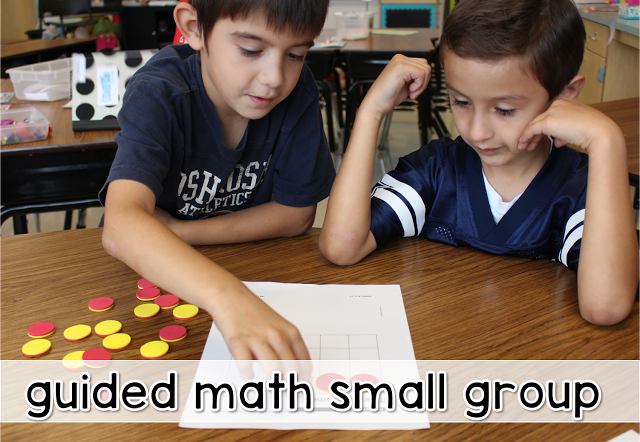 At the very top of my to do list this summer was a big stack of past year's math lesson plans. I was determined to transform them from the required unfriendly format into a complete set of whole group to small group detailed plans with the busy teacher in mind! Fun, detailed, teacher friendly, and complete with all lesson materials! I just wrapped up the second unit of these plans and am excited to share! You can catch the post on the first unit here if you missed it.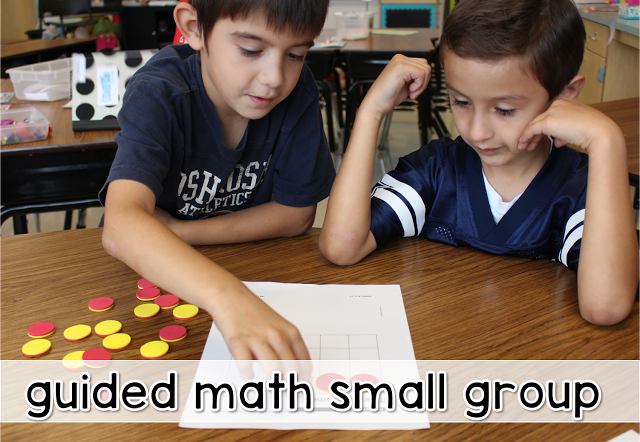 Each unit that I am creating focuses on standards rather than seasonal activities. I focused on full engagement in both the whole group and the small group activities.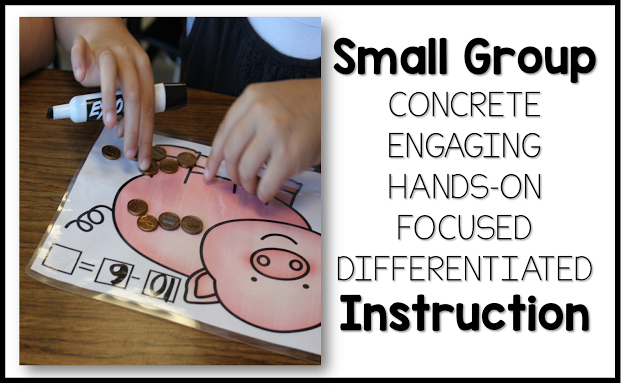 I just wrapped up unit 2 which focuses solely on the concepts needed to understand and apply addition and subtraction within 20.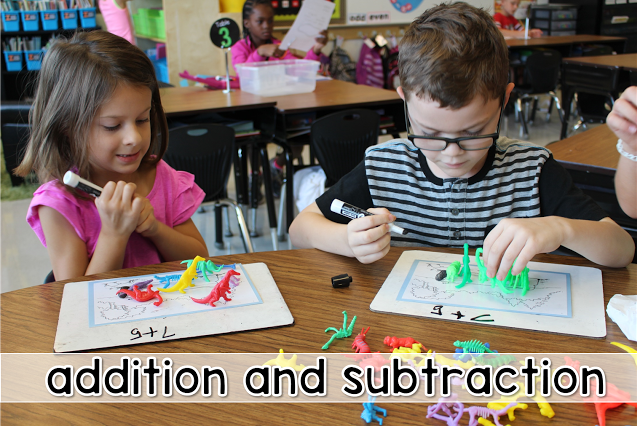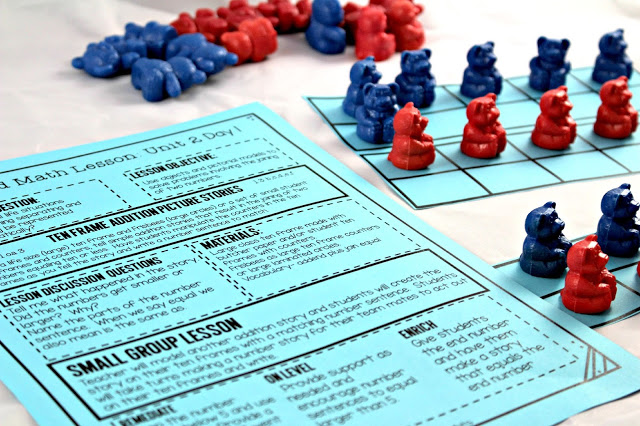 Each lesson in this unit contains the following information with the activities for both your whole group and small group instruction:
Essential Question
Lesson Objective
Whole Group Lesson
Lesson Discussion Guide
Materials List
Small Group Lesson
Differentiated Lesson Ideas for Remediate, On Level, and Enrich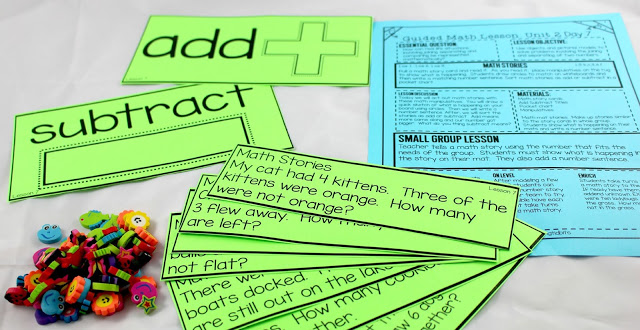 There are 20 lessons in this unit. One full month of instruction. Of course if your students need to spend more than one day on a particular concept that is greatly encouraged!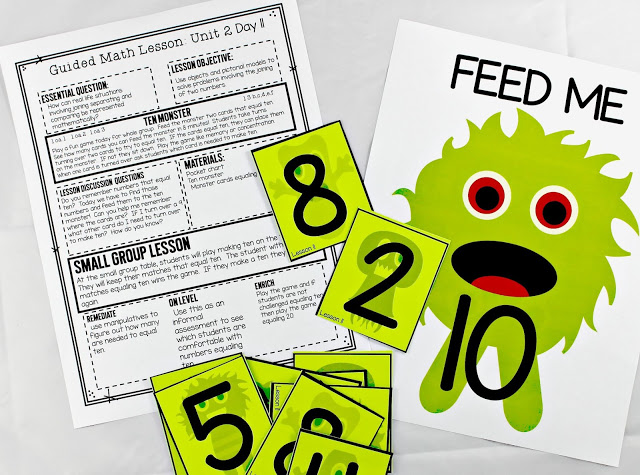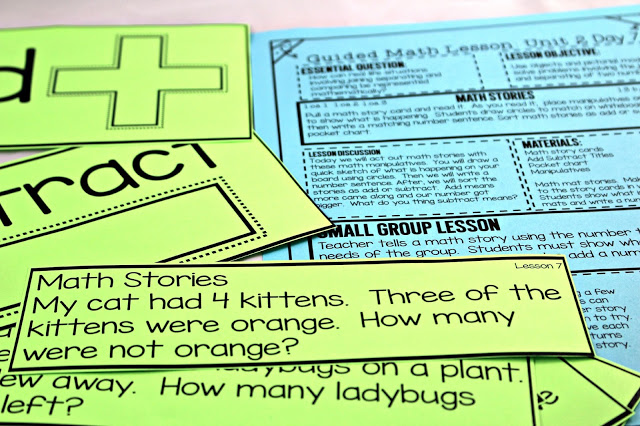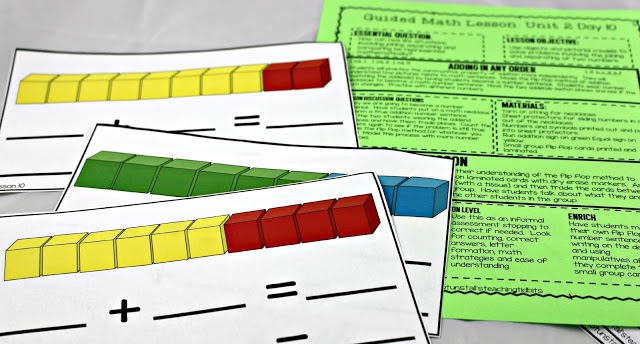 The lesson materials are *mostly* black and white but as you can see in the cards above and below, I added some color when it was to the benefit of better understanding a concept.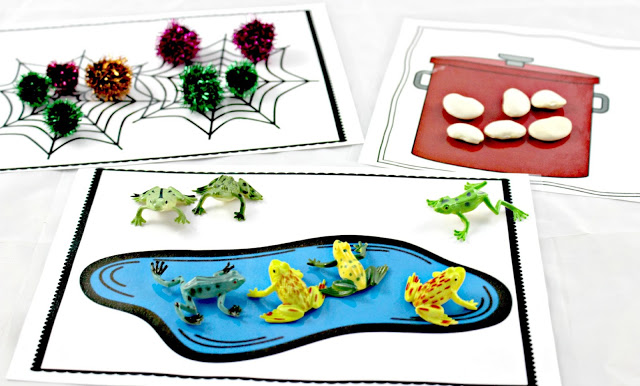 Just add manipulatives and you will have a complete rigorous and FUN set of lesson plans to fuel your passion for teaching!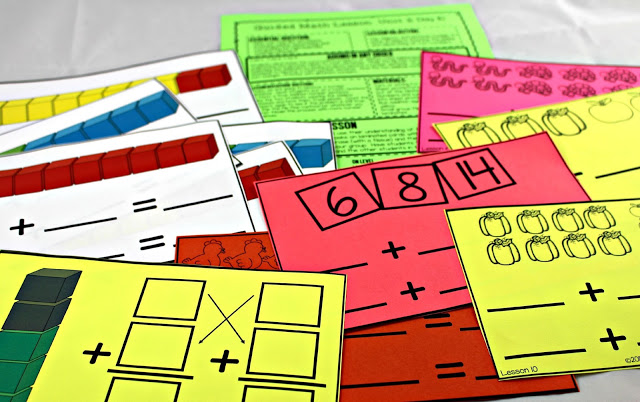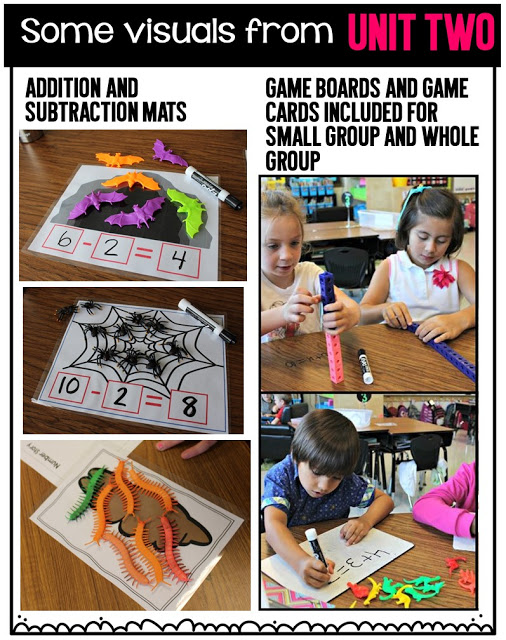 The concepts covered in unit 2
Vocabulary for parts of a number sentence
Making Ten
Part part whole
Missing addend
Missing subtrahend
Number sentence matching a picture
Number sentence matching a math story
Problem solving
Balancing across the equal sign
Join, separate, compare
Commutative property of addition
Number line addition
Number line subtraction
A Pacing Guide to the Units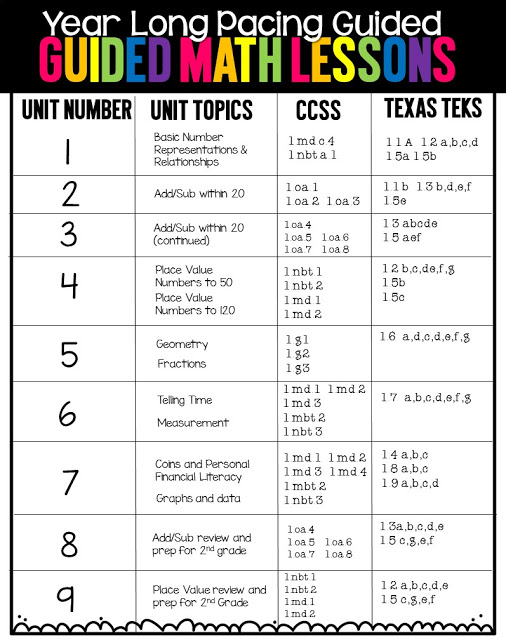 Unit One Number Sense Unit 2 Addition and Subtraction
You can grab the bundle below. As of now it only contains the first two units. As I add the units, you will download the new units from your purchases folder on teacherspayteachers.
You receive a 20% discount when buying them all at once!