All About Reader's Workshop!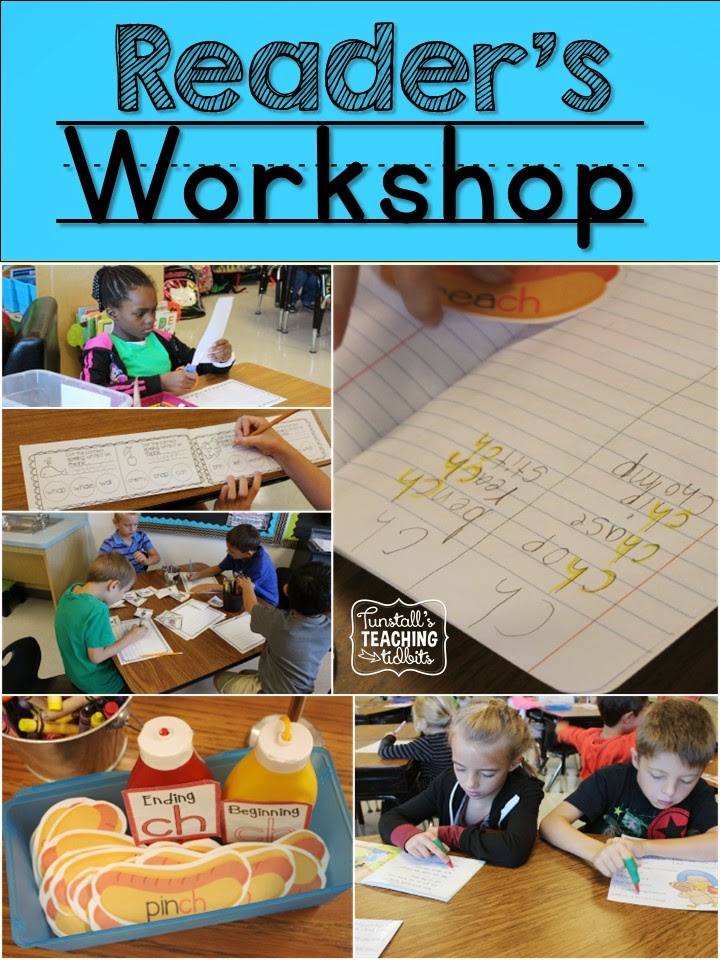 This year I implemented a new system for guided reading. It really isn't "new", but it is a compilation of everything that I have gathered from here, there, and everywhere about teaching reading. Most likely you are rocking all of this out in your room too!
I use a projector to display our rounds, but a pocket chart works just the same. The students rotate through a series of activities that repeat every day. In our room this year we do all 5 rotations for 15 minutes every day. I have the guided reading rotations projected and set to a timer. It takes all the management off of me! The students know that they have an allotted time to work at each rotation and it is unwavering in its faithfulness. They quickly learn the pacing of our rotations and adjust. The timer makes a chime sound and students see a the new station projected. I have not yet had a day when we didn't complete this. Mostly because it's the first thing we do after our morning routine and whole group reading lesson.
We call our reader's workshop, LEARN to read! Each letter in the word learn stands for a rotation activity.
First up, is L for listen to reading. In our room this year students go to the computer to listen to stories, and answer comprehension questions.
I used to have the tape player, or CD player, or nano device to play the stories, but now I keep it to our classroom computers using Raz Kids, and it has worked well for the last 4 years. I know some teachers have shared that they do this on iPads.
Next, we have E for enjoy a book! This can be interpreted any way that teacher needs! It can be at your teacher table, it can be reading from a student's book box in a cozy spot, really anything to do with reading and books! In our room, each student has a book box and can read in the class library.
A is for Attention to Writing!
This year we have a dedicated writing table and book shelf which houses materials. The students sit together at the writing table and either edit and analyze writing, or create their own! You can find engaging writing materials on the right hand side bar of my blog.
R is for Read with a Friend! Just like enjoy a book, this rotation is another spin on getting into a good book. I use this station at my teacher table since students are in groups. We are all on our reading journey together, but our reading group is a safe place where we take risks and learn together!
N is for New Words! I love spelling and phonics! It's one thing that never gets old to me! We are so great at finding out why words sound the way they do and having fun too!
If you need more spelling and phonics activities, you can find my phonics bundle on my side bar and each individual spelling pattern can be found in my store too!
So much of what I create for my classroom can be used in one or more of these rotations. It is so nice to have a variety of activities to use throughout the year to keep things engaging and motivating!
Here's what it actually looks like for my students:
I open the power point file and click play slideshow. The chime goes off and students see their first rotation for round one.
OR
You can display it in a pocket chart like this: It has all 5 rotations across from each group.
(This is the math version-we call it stack)
So here's what each group was doing for round one on the projected version above.
L- Listen to reading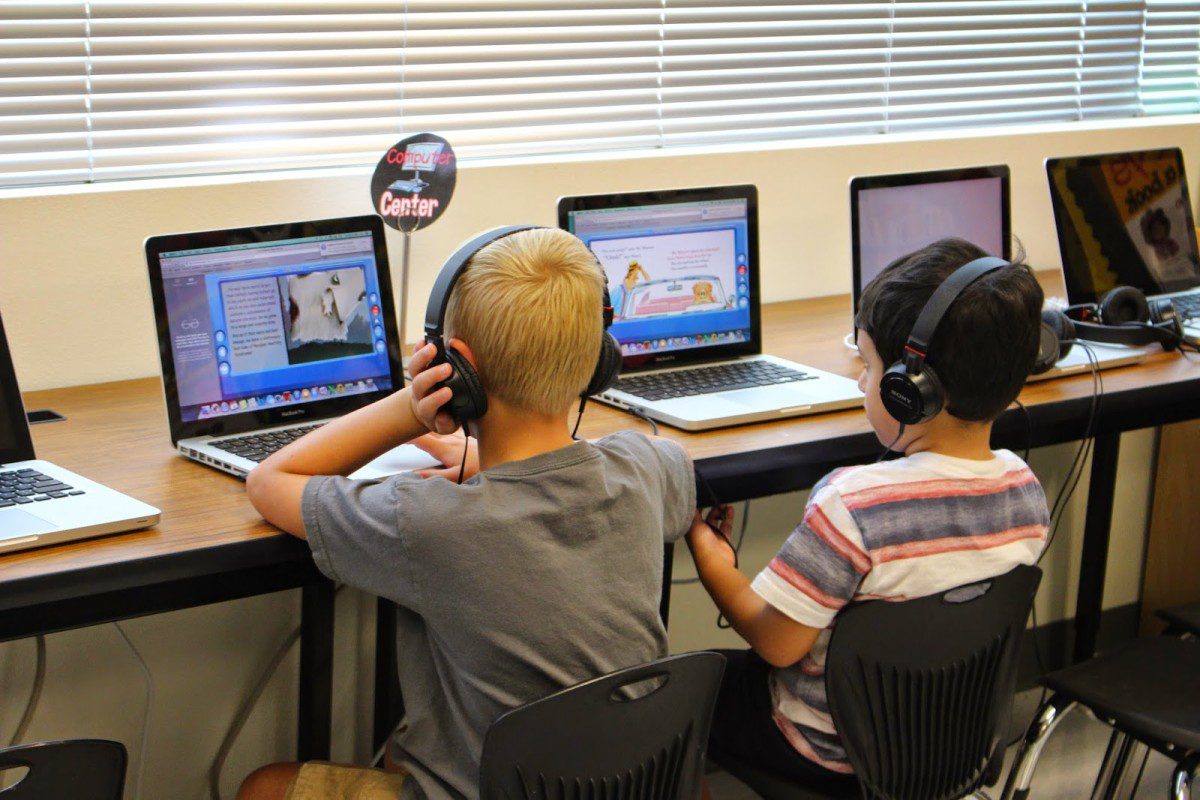 E- Enjoy a book
A- Attention to writing
R-Read with Teacher (I use it for small group)
(At my table-we started our small group time with a phonological awareness activity)
N-New Words
Students are using sight word sticks to review weekly sight words.
You can see the bottom of the projected sign on the left in this picture below. Sometimes my groups get iPad time for New Words or Listen to a Book. This is optional.
If you want these posters to display to keep your students on track, they are free! Just click the picture below.
If you want the Learn to Read Rotation System just click the picture below!
Just like I have this system for guided reading, I also have the same system for guided math! My students rotate through a series of activities every single day. The routine makes for a calm organized day while allowing me to meet with every student in small group. I feel that we make big improvements in smaller time due to our intensity and our familiarity within our safe little groups at my back table!
If you want more info on a particular area, you can click below to find more blog posts!