Teacher, I'm Done What Can I Do?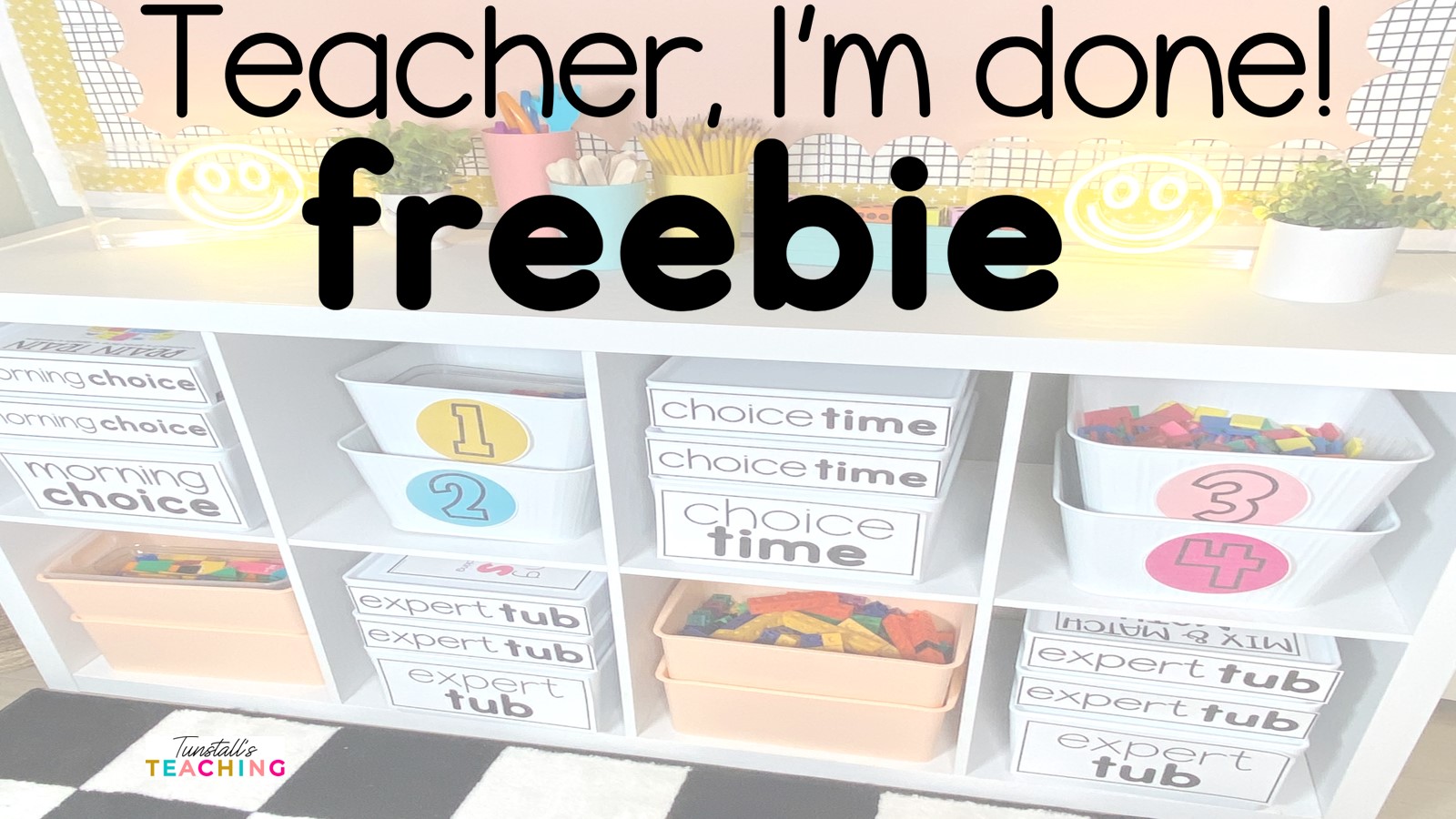 Teachers know students work at different rates, leaving the need for additional activities for those who finish before the allotted work time is complete. Offering engaging and differentiated choices keeps everyone on task and productively working. This post shares a free resource and twelve multi-grade resources to answer, "Teacher, I'm done– what can I do?"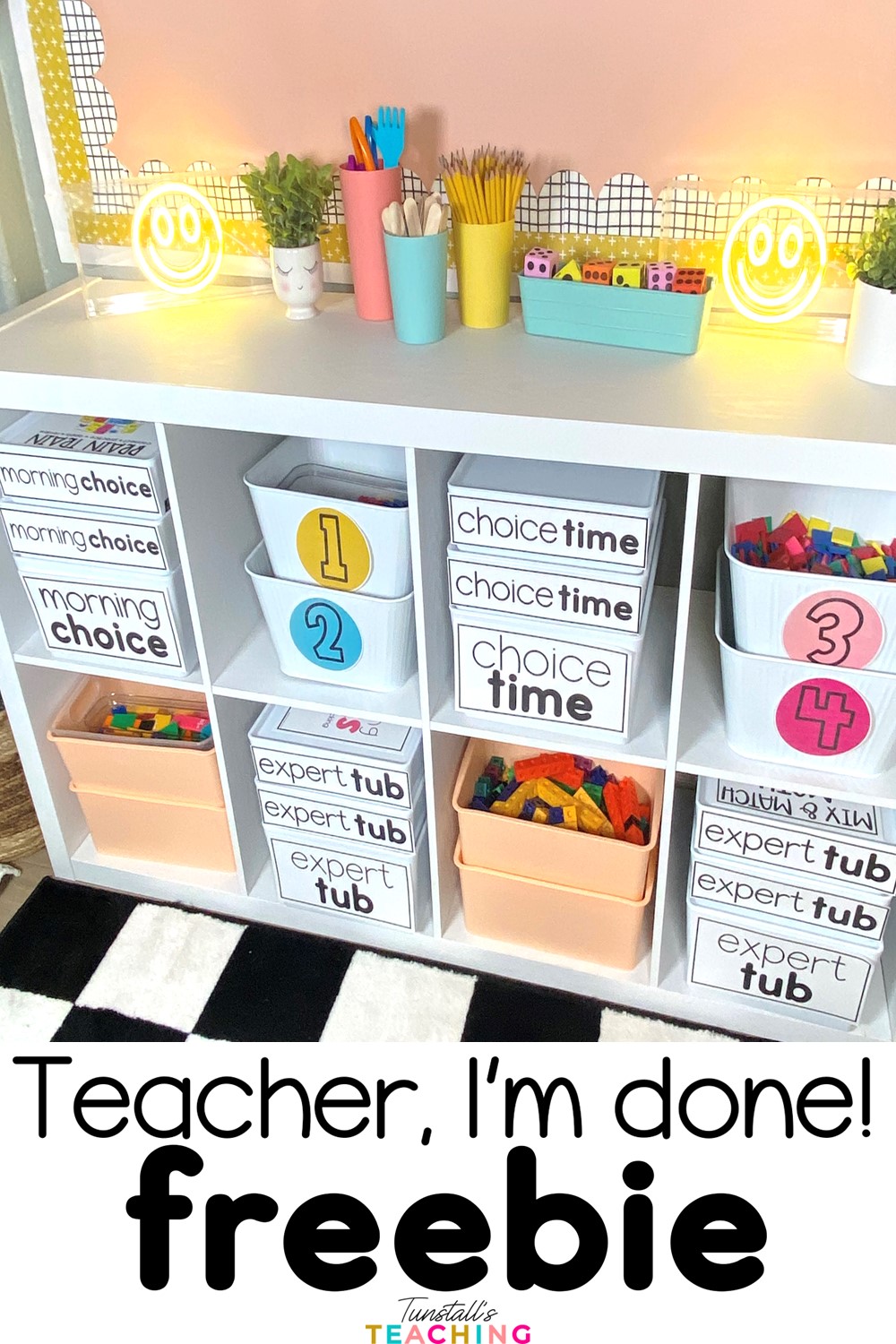 Teacher, I'm Done What Can I Do?
To begin, this free download shares twelve resources perfect for these times of the school day in classrooms K-5. While these activities can be used in regular station choices, they are so engaging and multi-use, that they also make perfect extra-time activities. Students beg to use them repeatedly.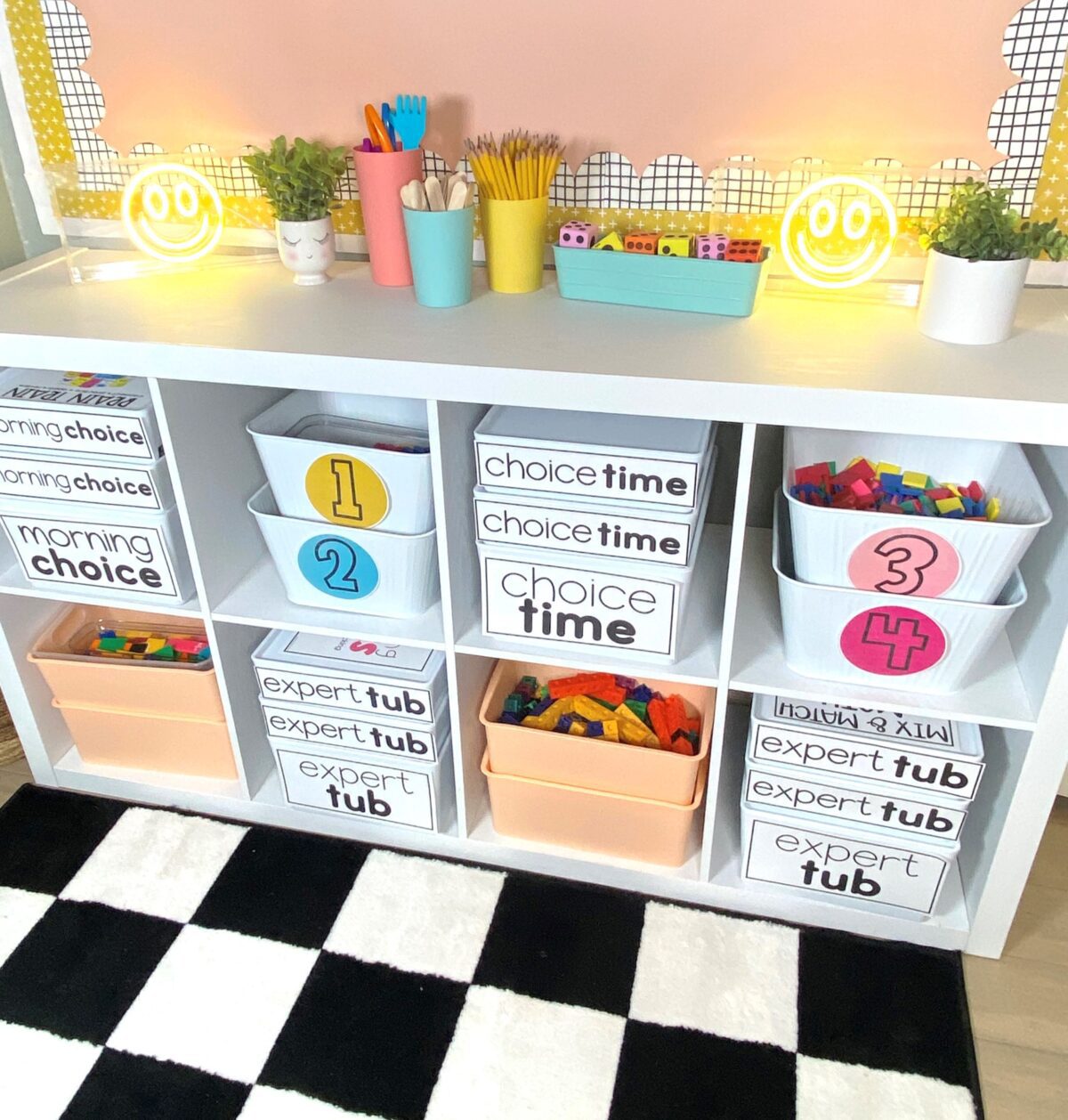 Beyond that, we've linked the containers, provided the labels, and shared how we set these up for success. Not only are these containers and labels fun and eye-catching, but the content within is high quality and multi-use. If you don't have the room or budget to create the same setup, one large container will serve the same purpose.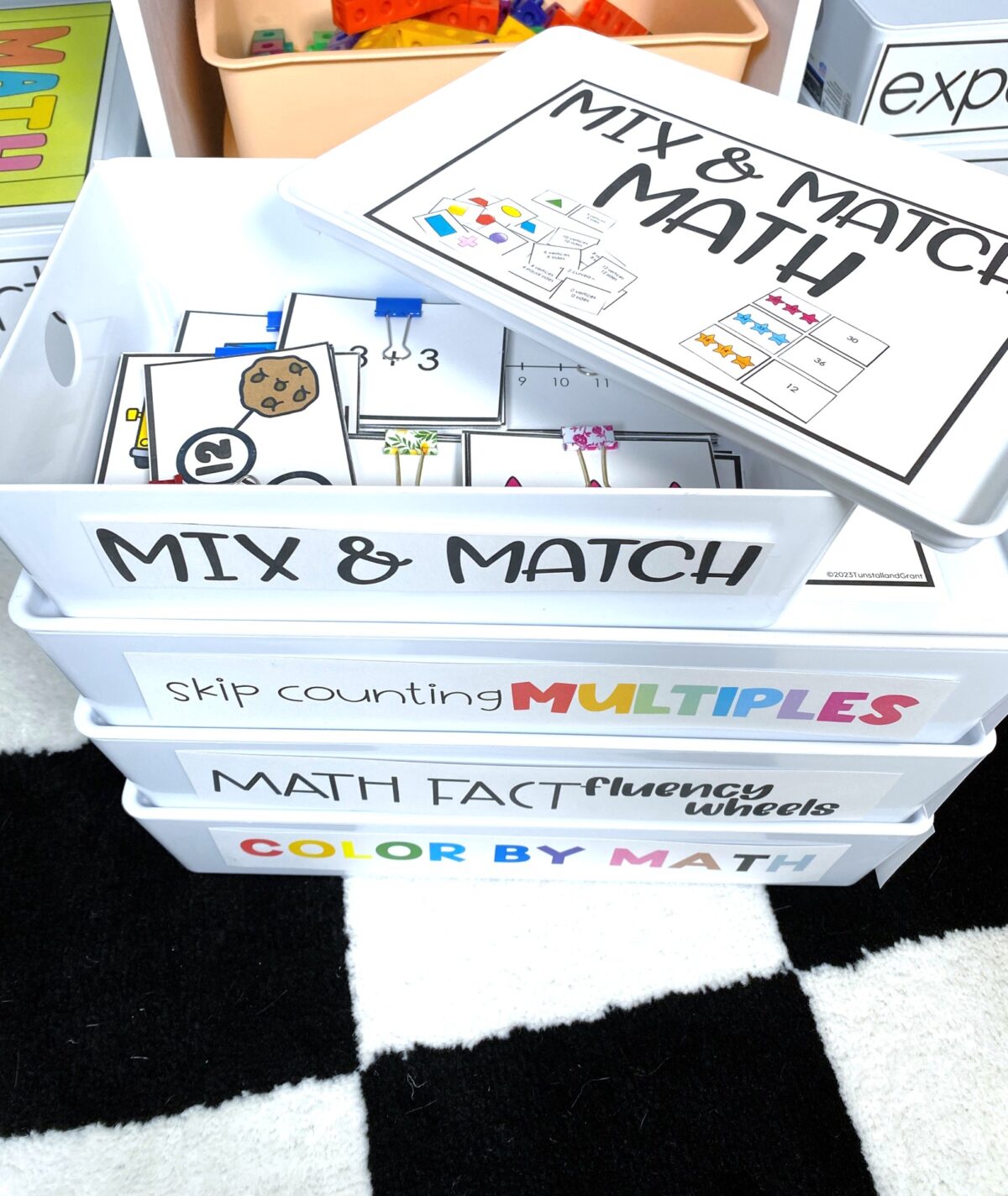 These resources and the setup helps calm the chaos for the never-ending "Teacher, I'm done! Now what?!" classroom conundrum.
Example of Teacher I'm Done Now What Activities
The resources linked in this download were created for different ages and ranges of ability. All of the resources are available in multiple grade levels.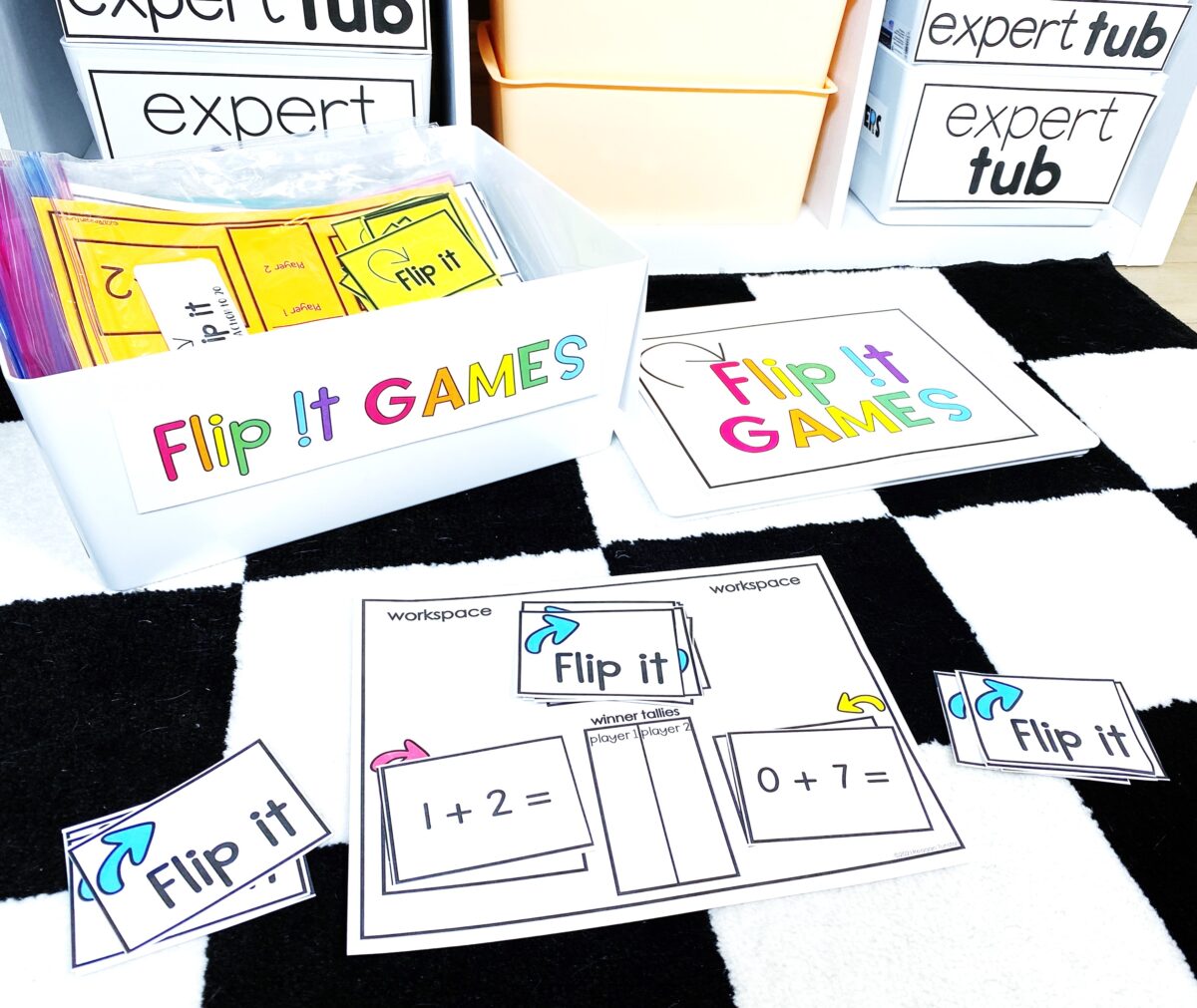 Our vertically-aligned resources allow for easy differentiation and multi-age or multi-level teaching.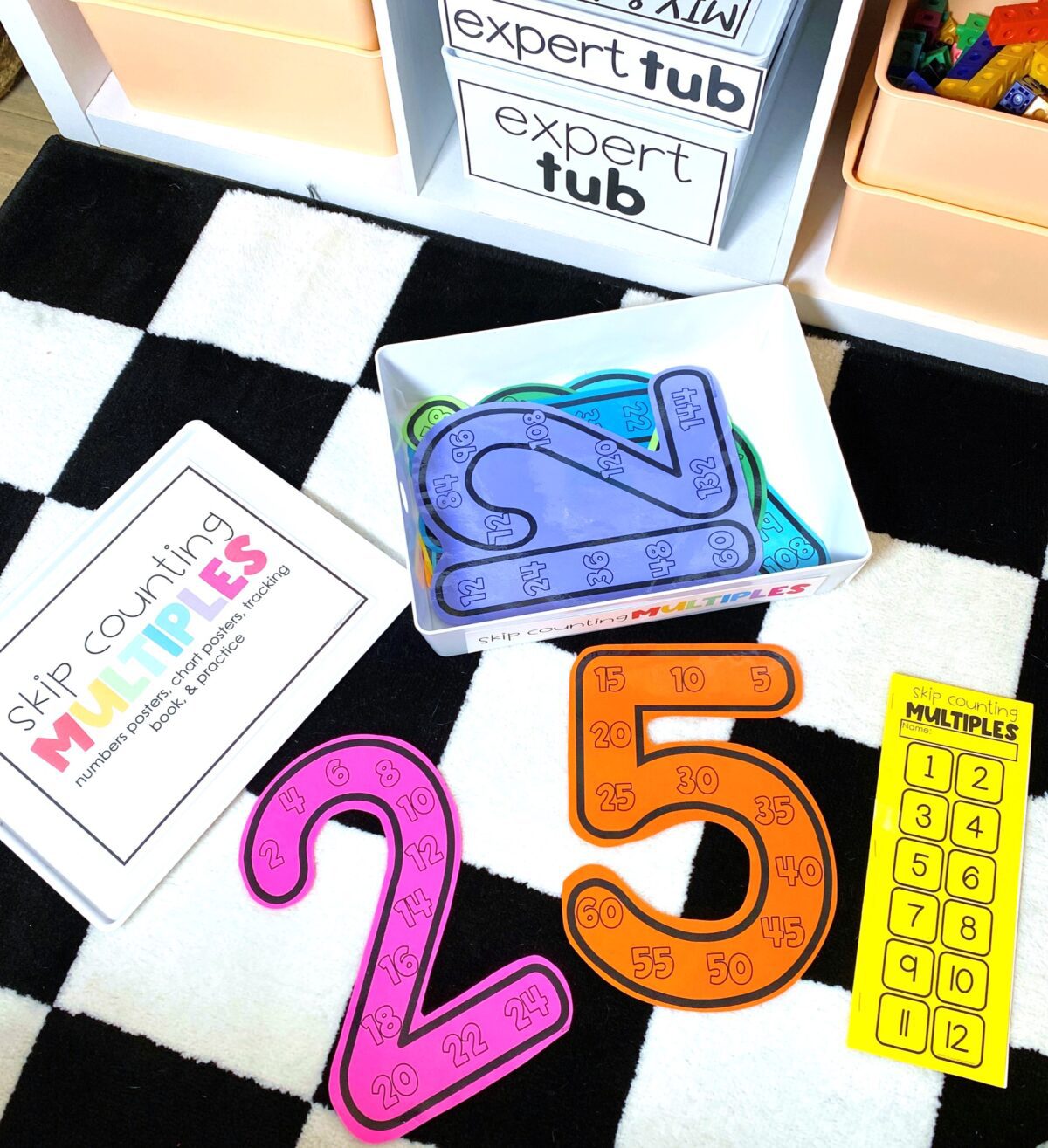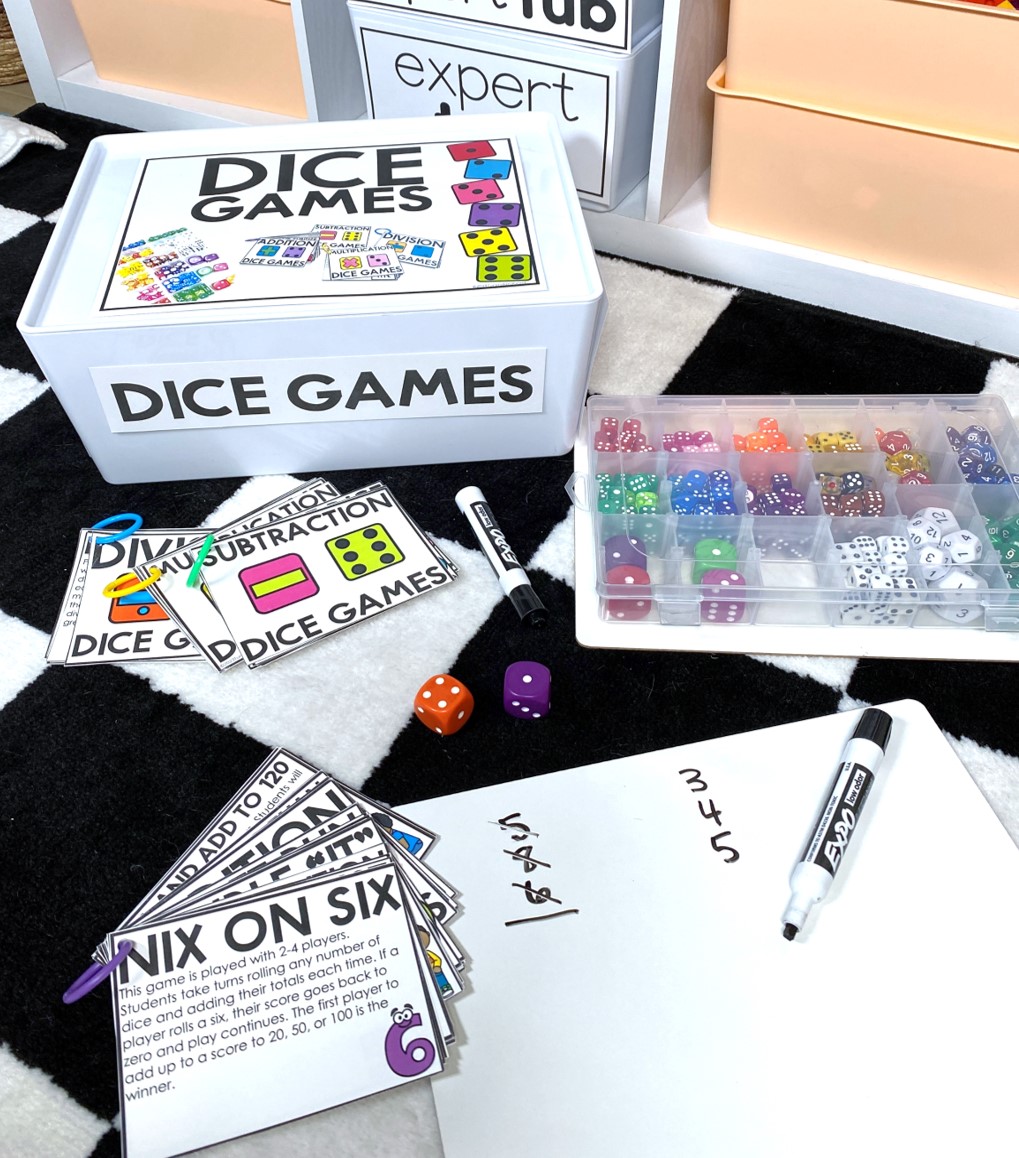 I'm Done Now What Free Download
In addition to the great resources in the free download, we link our tubs and resources and provide all the labels you see in this post for both the tubs and the resources!
Except for the bulletin board paper and border, everything in my setup below came from Walmart.
Keep Reading About Classroom Organization
The posts below share classroom organization and link to the containers and resources like this one. Click the pictures to read more.