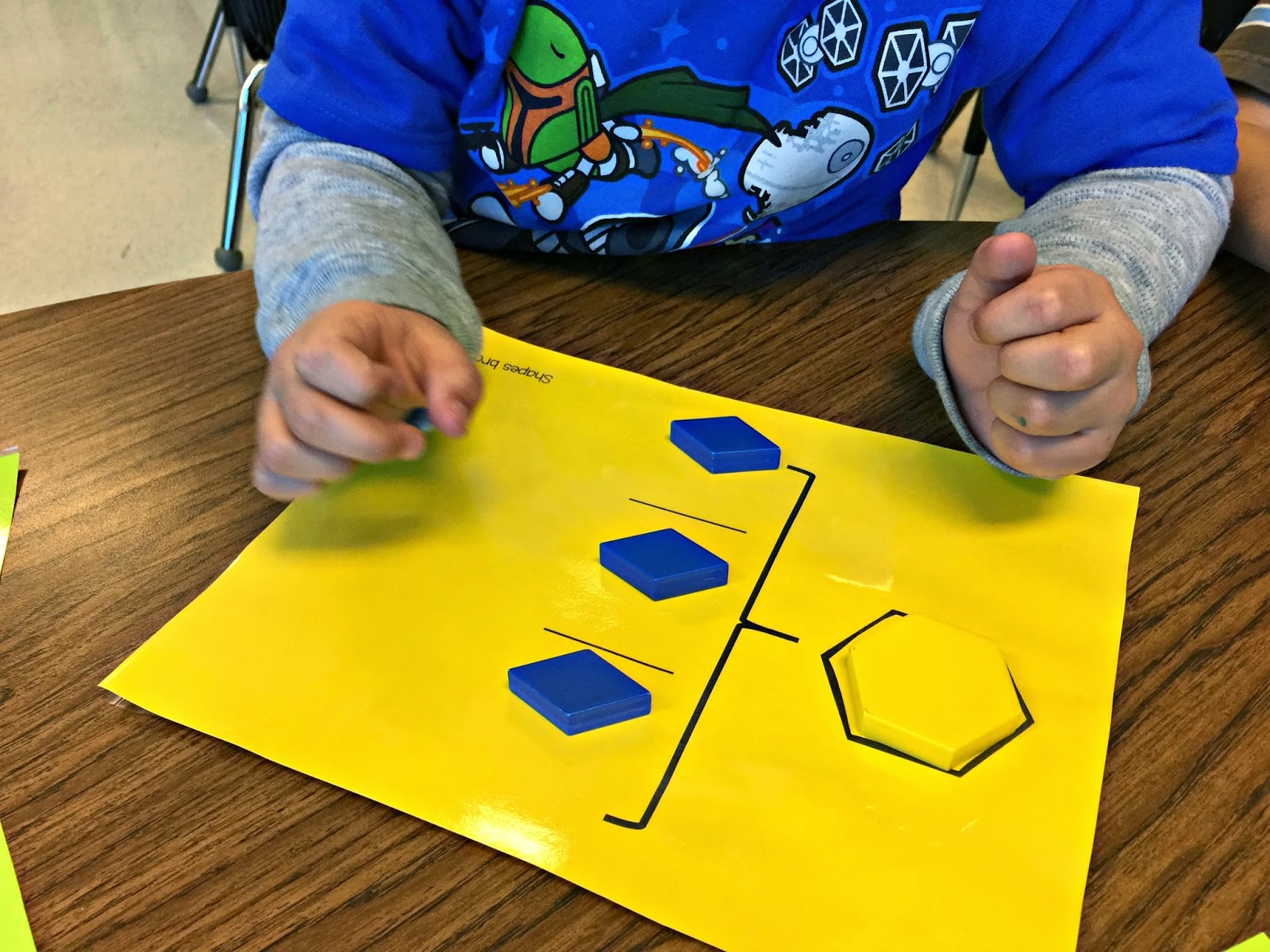 It's been a rough couple of weeks at the Tunstall house. For the last two weeks I have been fighting fever, infection, and now bronchitis! Thankfully I am finally on the mend even though my voice and lungs beg to differ. I have never taken a steroid before this week and let me tell you they are beautiful little magic pills. What a difference!
Also at the same time our 20 year old cat passed away and it has been a bit more difficult than I imagined. Sorry for the bloggy bummer. I know you didn't come here to read about this stuff!
Here's what we have been up to in this beautiful new fresh week of school. Isn't it a wonderful distraction to spend your day with the innocence of 6 year olds?
We are transitioning from shapes to fractions in math.
In this discovery we have been working through brace maps in small group. It's been a great avenue to understanding the parts that make up the whole.
We have also been working through fair shares and partitioning shapes and numbers into equal parts.
Tomorrow we will start this activity below!
Students will share the cookies among the number of friends!
Meanwhile in spelling and reading, we have conquered the long vowel silent e pattern and have moved on to bossy R. Last week we did AR and OR.
Our morning messages are reflecting our new reading abilities these days. It's so fun to have big time readers and writers!
Just for fun, check our our weather unit display! The students begged me to mail their post cards off. I didn't post them here with their research post cards because they are supposed to be in the mail. AHEM…. we must never speak of this.
We will wrap up this week with our biographies on MLK. This year I printed each student's face so we could develop our dreams and impact we want for the world. We will write about MLK Jr. as well as write about our own footprint on this world.
I am looking forward to meeting some of you next week at the Texas First Grade Conference! Just a few more days! 🙂 Click the picture for more info!