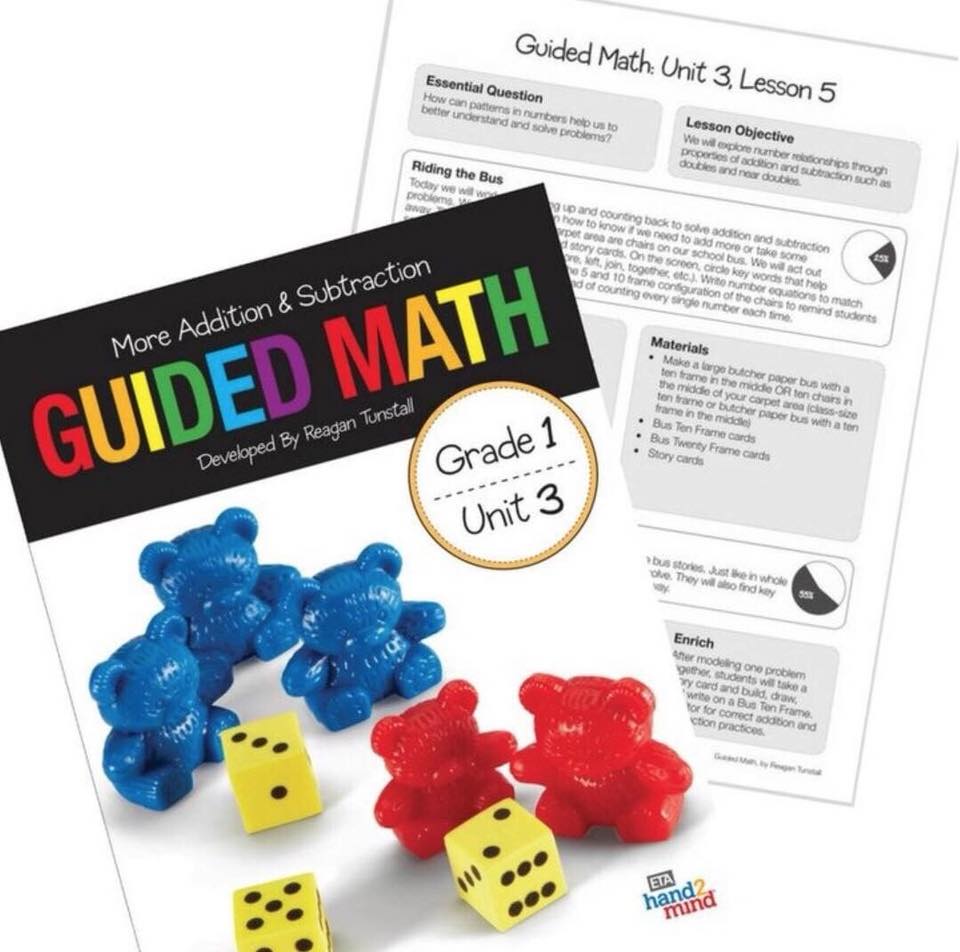 I want to answer and clarify how my guided math resources work together for each component of guided math!  And while we are at it, what exactly is guided math? What are the components and why is it the best for our students?   let's start with the first question.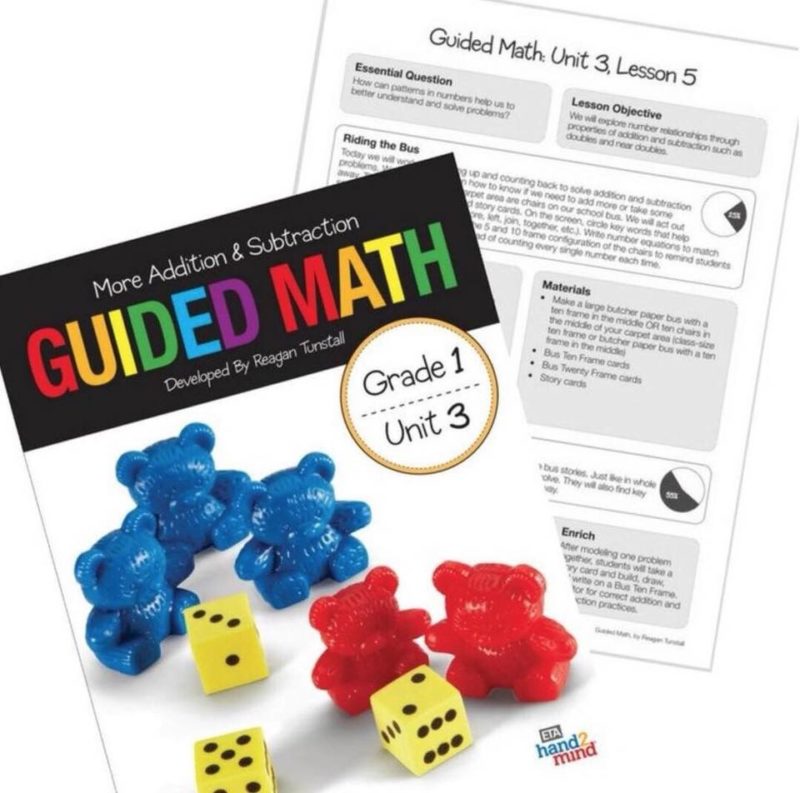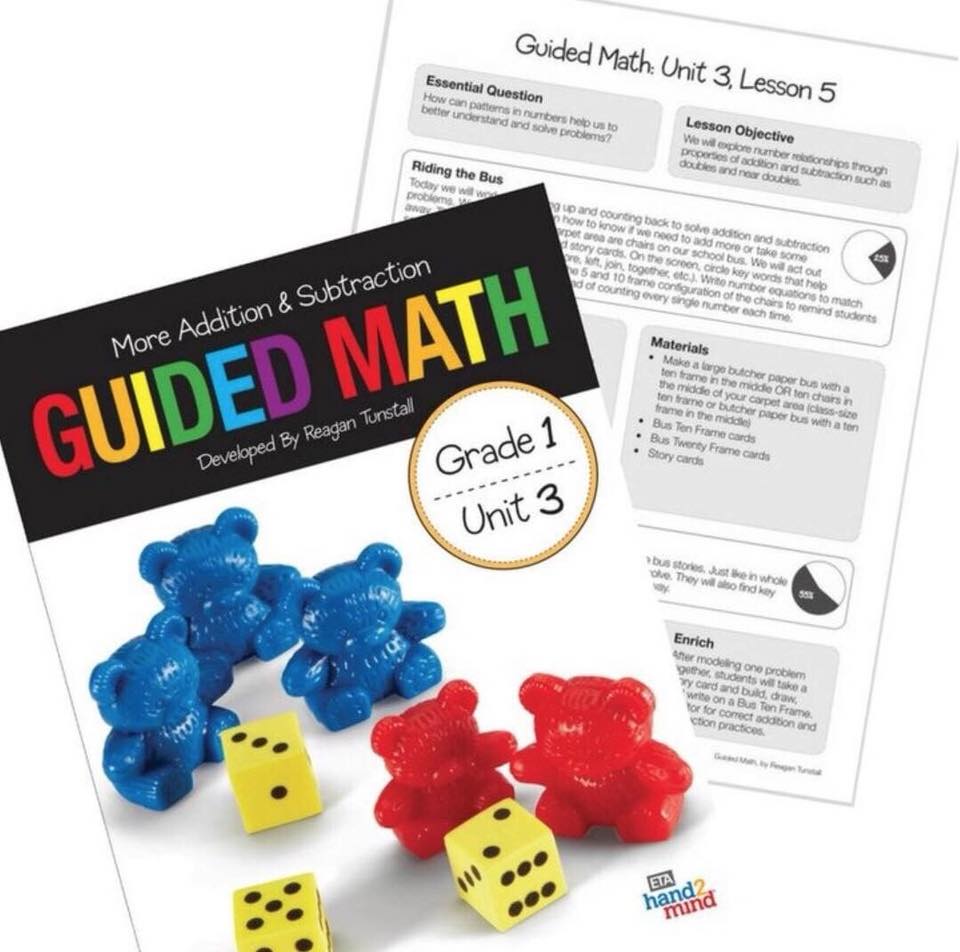 WHAT IS GUIDED MATH, REALLY?
I love to research and read as much as I can about guided math.  Although not all research about guided math says the same thing, amazingly every guided math book, article, and post agrees on one important thing.  The purpose of guided math is to meet the developmental needs of students as they learn math concepts.  YES!
It looks slightly different from classroom to classroom, but no one is right or better than the next.   When someone has success with guided math most likely it is because of consistency, high expectations, hard work and preparation put into providing students with engaging activities during their guided math block!
Even when we put love and effort into our planning, we all have terrific days and tough days.   Over the last ten years as I taught this structure, I have had success and frustration.  With that, I have continued to push and modify.  Just when I felt I had it all figured out,  a new group of students entered the room.  Every year looks slightly different than the last.   Just like guided reading, guided math is a process with many moving parts.  What is essential in guided math, is structure, expectations, and resources.
At the end of this post is a download that will have linked resources by grade levels K-4 for all of the components of guided math. The content I am sharing about in this post has corresponding ready to teach lessons and activities. 
GUIDED MATH STRUCTURE
Whether you have 60 minutes or 90 minutes, imagine breaking your time up into 4 categories.  The big difference is rather than spending the majority of time in whole group, we want to provide a structure that allows students to be active learners rather than sitting in a long drawn out lesson that may or may not meet their mathematical needs.  For each component, I have created guided math resources that will cover all your teaching needs!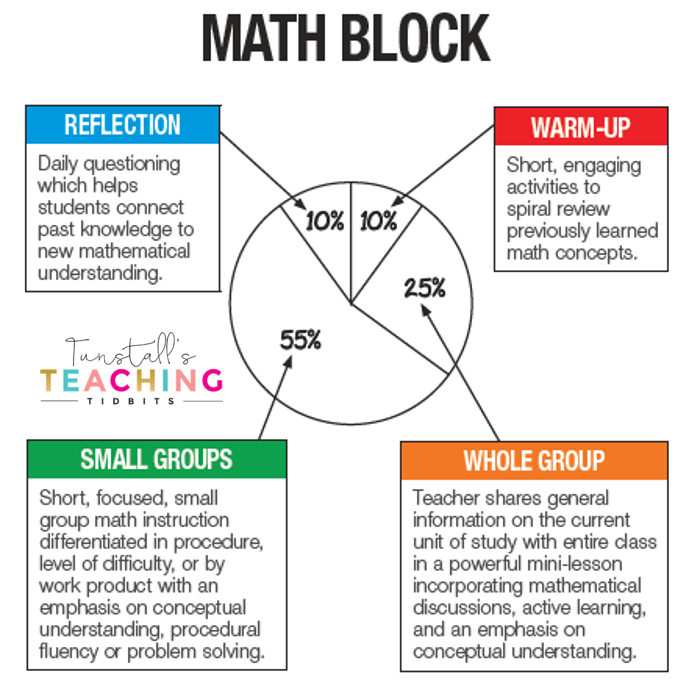 MATH WARM-UP
We begin at the math warm-up. This is a way to hit the previously taught concepts.
In our district, we have priority standards for a certain amount of time and then we have no less than 20 other standards that we are supposed to magically review every day as well.  Hello impossible, my name is Reagan, nice to meet you.  In order to keep just some of my hair from falling out from stress, I have written easy math warm-ups for spiral reviewing.  Why spiral you ask?  Or perhaps you didn't ask.  Let me tell you!  The math warm-up is a way to kick off the learning for the day.
We can explore, refine, and communicate our thinking on concepts that we are familiar with.  At the same time, we are always building on our learning and reaching new levels of understanding.  If we simply teach a concept during it's specified time of year and do not continue to visit and expand that understanding, we lose that level of understanding or forget altogether after months have gone by!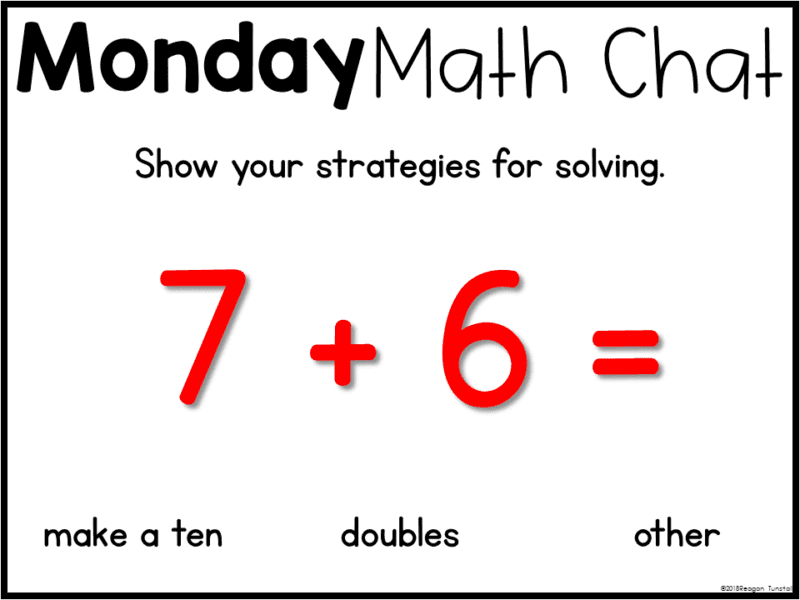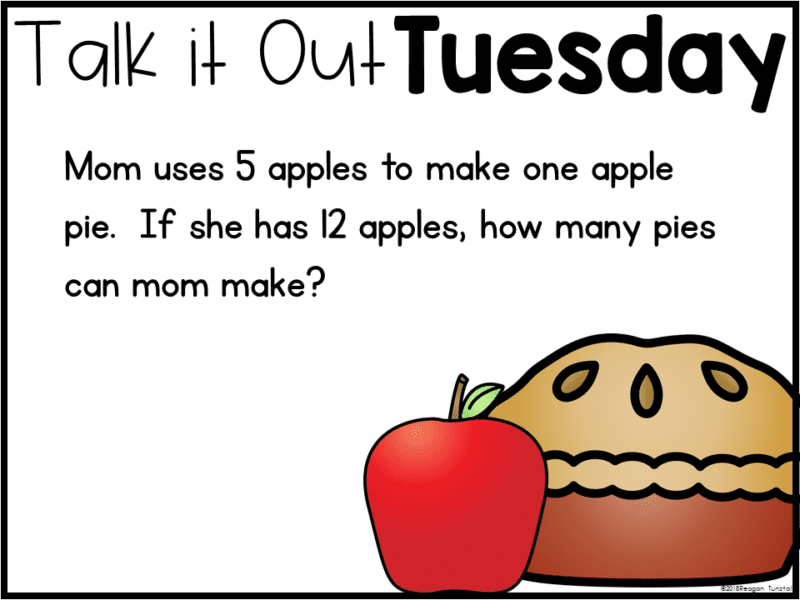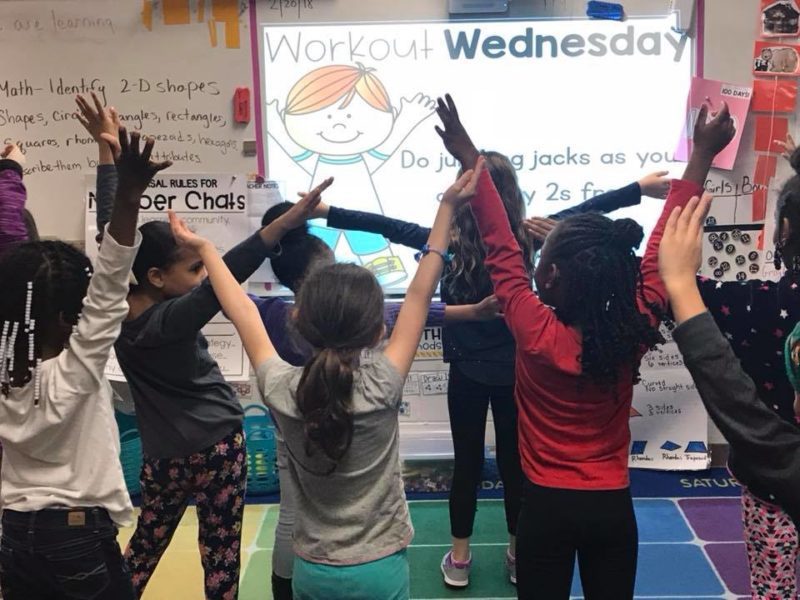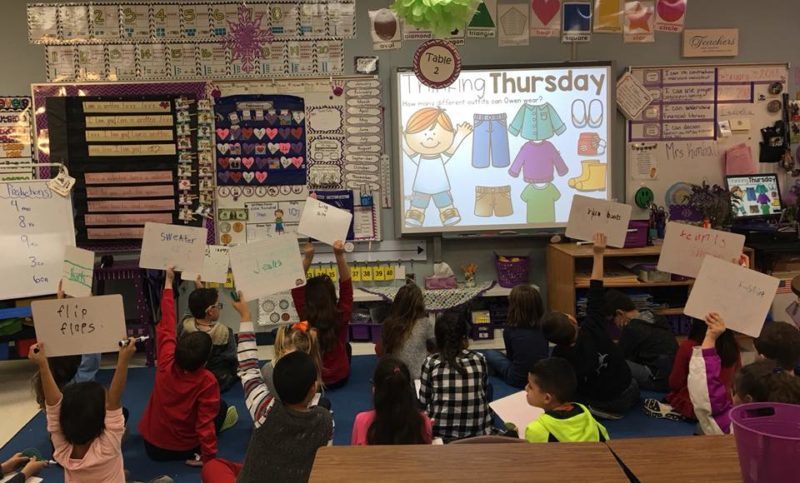 MATH WHOLE GROUP
Perhaps the biggest difference in guided math from traditional math is the mini-lesson in order to give up that time to small groups.  We all know that teaching whole group doesn't meet the needs of every learner.  Providing a powerful mini-lesson gets every student familiar with a concept but allows teacher and students to spend instructional time in a more focused personalized manner.
Knowing what to do in a whole group lesson followed up by differentiated small group can be a little overwhelming at first.  What should I tell everyone?  What should I save for groups?  How do I ensure that I am meeting my student's needs?  How long should I spend on each concept?  What if a group is moving much faster than the rest?  I have taken my guided math lesson plans and created whole group and differentiated small group lessons covering every TEK and CC standard.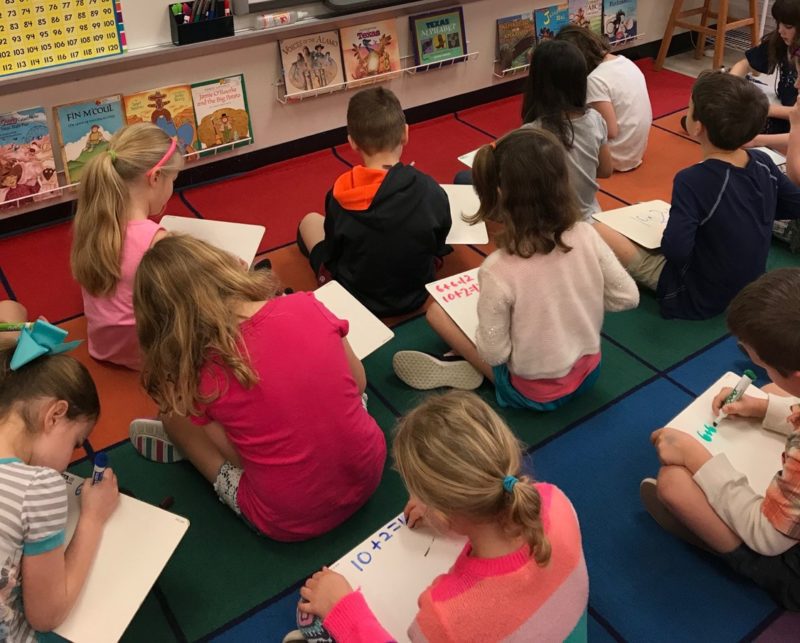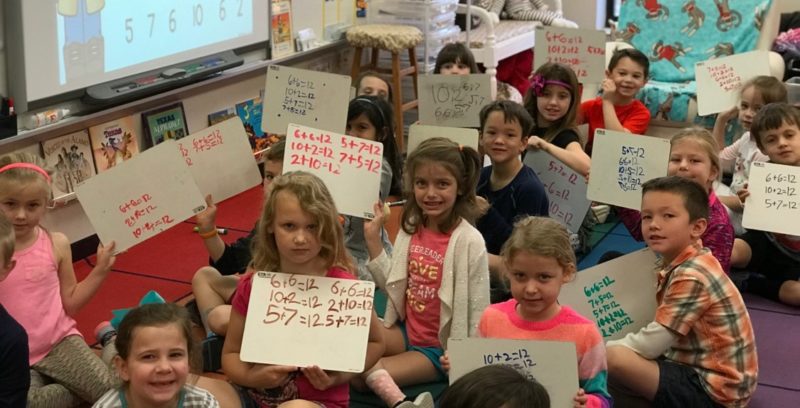 Guided math lessons for every day are linked at the end of this post for grades K-4 in a resource guide.  
SMALL GROUP AND ROTATIONS
Once you have taught your mini-lesson, it is time to break into rotations. This blog post will share 6 different rotation systems if you aren't sure how you want to break up your time.   Guided math rotations allow a classroom of 20+ to be in manageable groups of 4-6 students.   Depending on your resources, you can choose what activities you want your students to complete at each rotation.  I have found it works best if you stay consistent in your choices for students daily.  Having my small group lesson plans and differentiated activities to play will make it easy for you and exciting for students.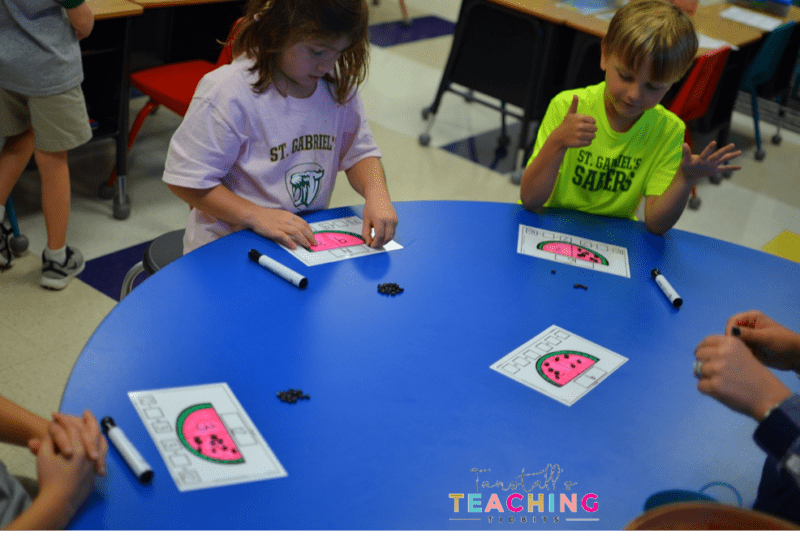 Math Stack Rotations
When it comes to rotation choices, I use MATH STACK which is an acronym that provides 5 stations.  Each letter in the word STACK stands for a station activity.  Together these rotation activities create a well-rounded math student!  There is no need to do all 5 every day if it doesn't fit your schedule.  In fact, I have shared how to break this system down into 6 different math block schedules!  For now, I am just going to share about the purpose of each of the rotations in STACK.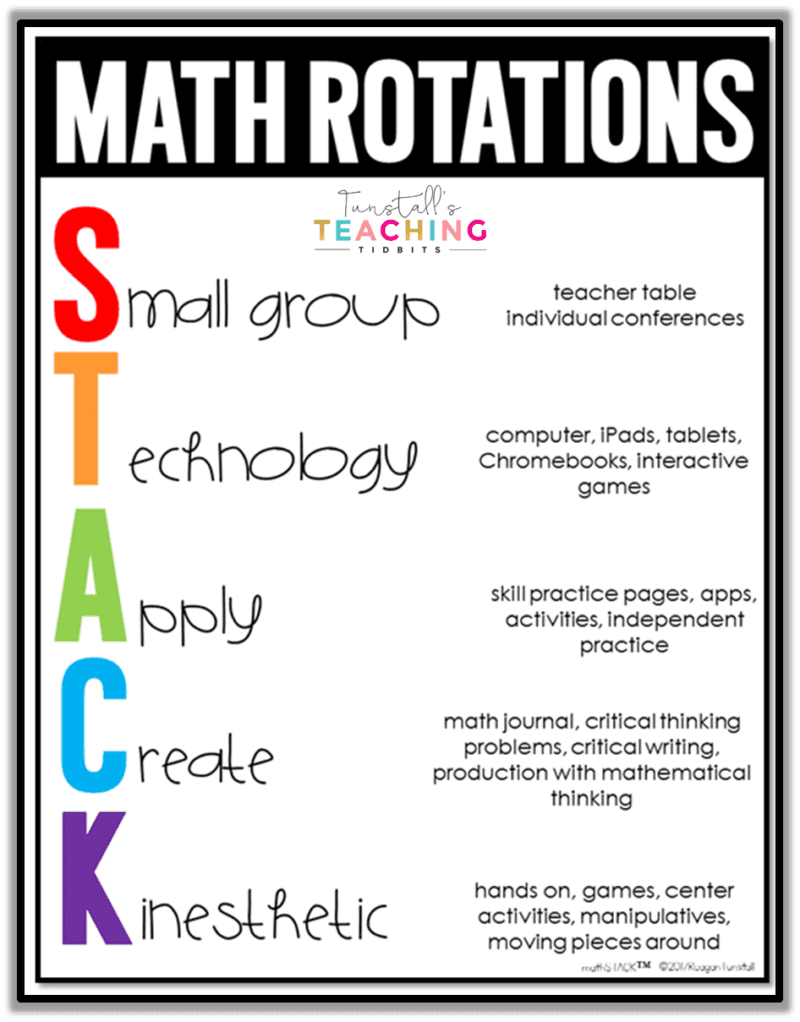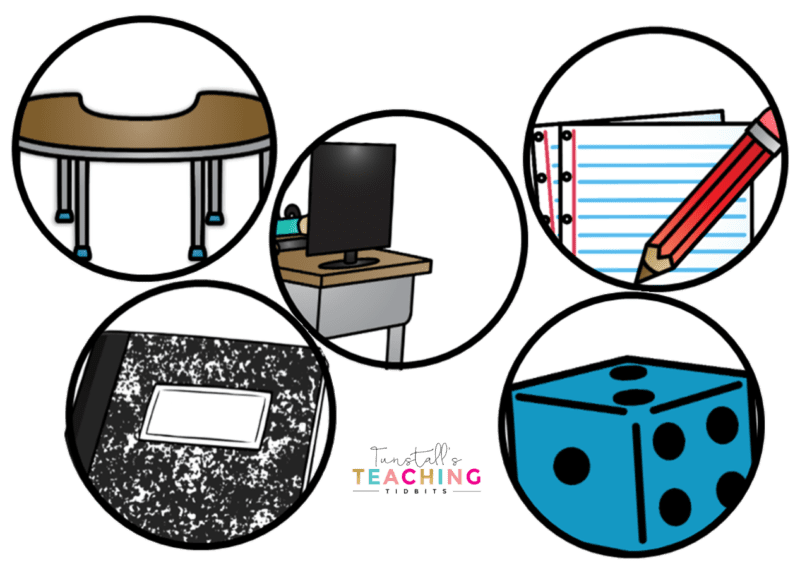 Math on Technology
Allowing students to practice their math concepts on technology has benefits beyond the obvious engagement factor it brings to students.  Math on technology provides multiple representations of concepts while also providing instant and corrective feedback.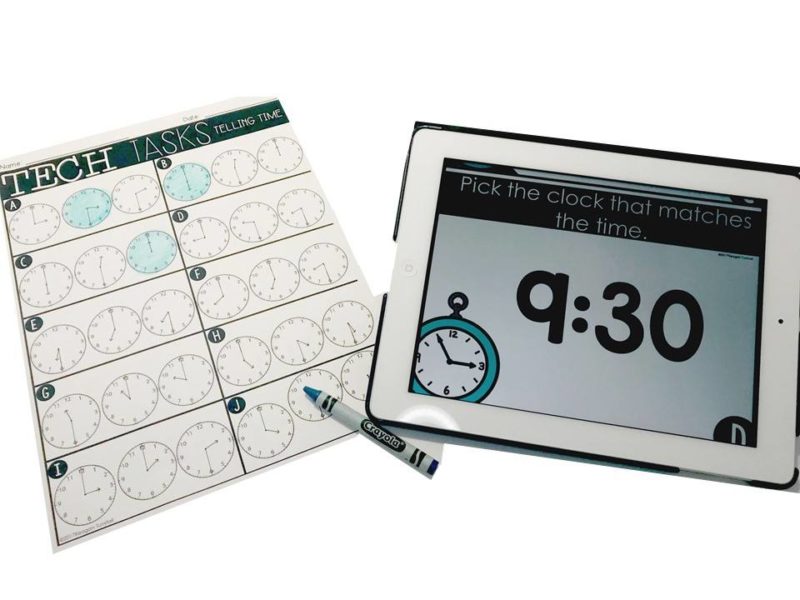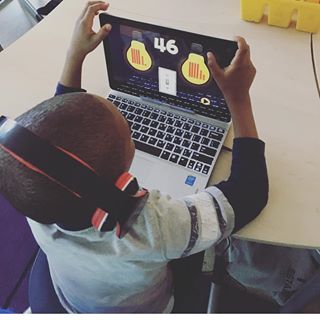 Application Station
This math station is an independent practice station.  Teacher can collect a grade and more importantly see how students are able to apply the learning out of the small group setting and without help.  The apply station follows a day behind the small group lesson or even a few days behind so that students have time to understand a concept before being expected to complete it independently.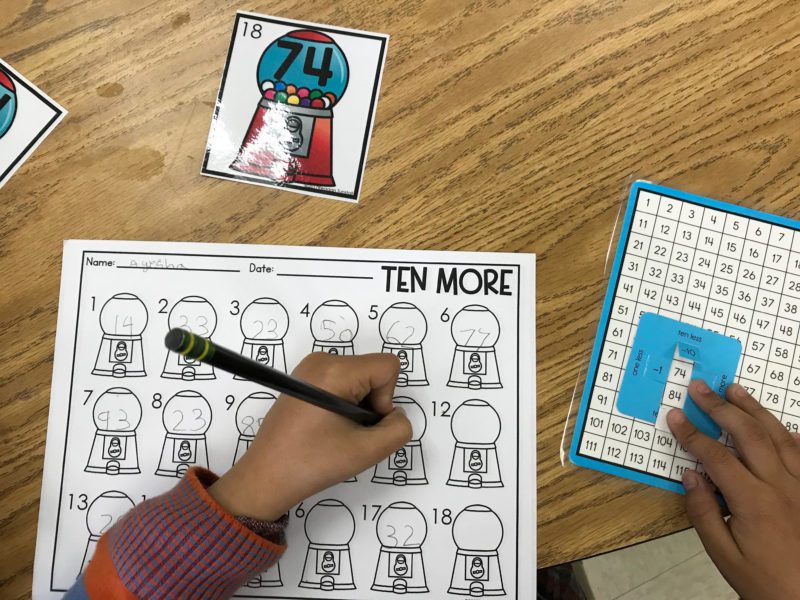 MATH JOURNAL (Create)
A few years ago, our district implemented math journals as part of our math block K-12.  I wanted to provide students with age-appropriate activities for their journals.  Students quickly let me know that they loved this!  I was nervous to try anything but centers for all my rotations, but this was an instant HIT with my students.  Over time I created math journal activities for every day of the school year.  First I focused on spiral reviewing skills through the year since that is so important to building that fluency and foundation of understanding throughout the year.
I also created a whole second set of numbers notebooks which focus on each math strand for 20 different lessons.  This way, we want to focus on a particular skill, it is easy to find it and give students that skill.  Personally, I think a combination of both the math journal (spiral review) and numbers notebook (single concept focus) is just perfect!

Kinesthetic Math Station
Most teachers think of hands-on math centers when they hear about guided math.  This isn't a new thing and it is a BIG favorite of students.  I used to have every rotation be a different math center when I first began guided math.  The issue I had with this was the amount of prep I was going through in order to maintain this system!  Of course, the great news is that once you have prepped your centers, they are going to work for you for years to come.  I still wanted to figure out a better way.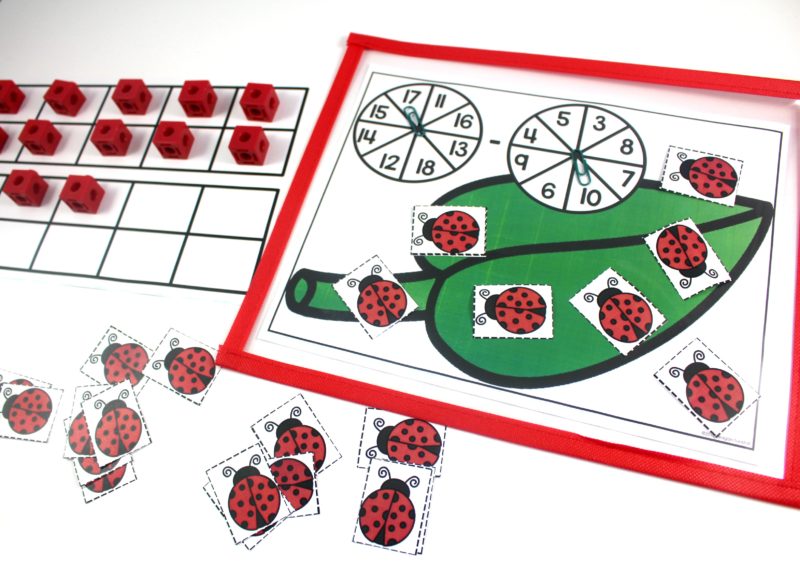 I began by creating monthly math centers to provide students the opportunity to practice, apply, and strategize independent concepts.  Just because I was introducing place value in whole group and small group did not mean that students were independent with it and ready to go do an activity in a math tub.  Some students hadn't even been to my small group yet and were heading to a math center.  I strongly believe that our rotations are opportunities for our students to become fluent on previously learned concepts that take numerous chances to practice and apply.  Remember the impossible number of spiral review standards we have for the month?  This is how we meet that requirement!
I have a variety of center sets that either spiral review or focus on one strand at a time so you can choose what fits your needs best.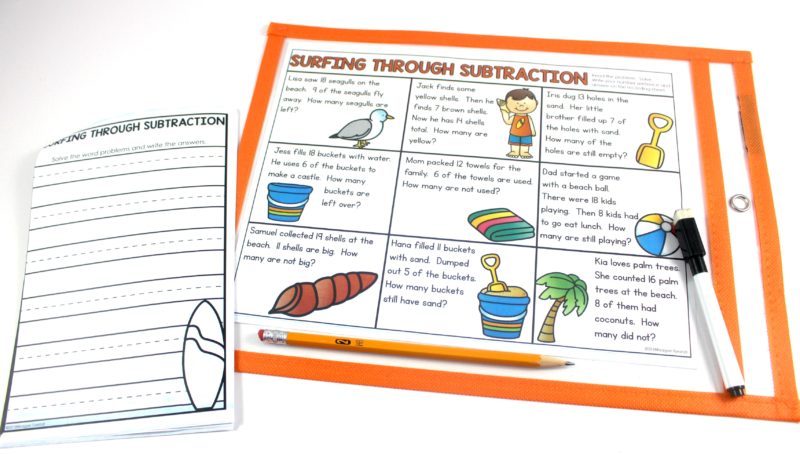 Guided Math Rotation Management
The last piece of the guided math puzzle is to have a system for rotating your students through their rotations.  It doesn't matter if you want to rotate through everything every day like I do, or if you want to spread it over your week.  Having a rotation system is important for consistency and providing a visual expectation.  This blog post shares 6 different math rotation structures.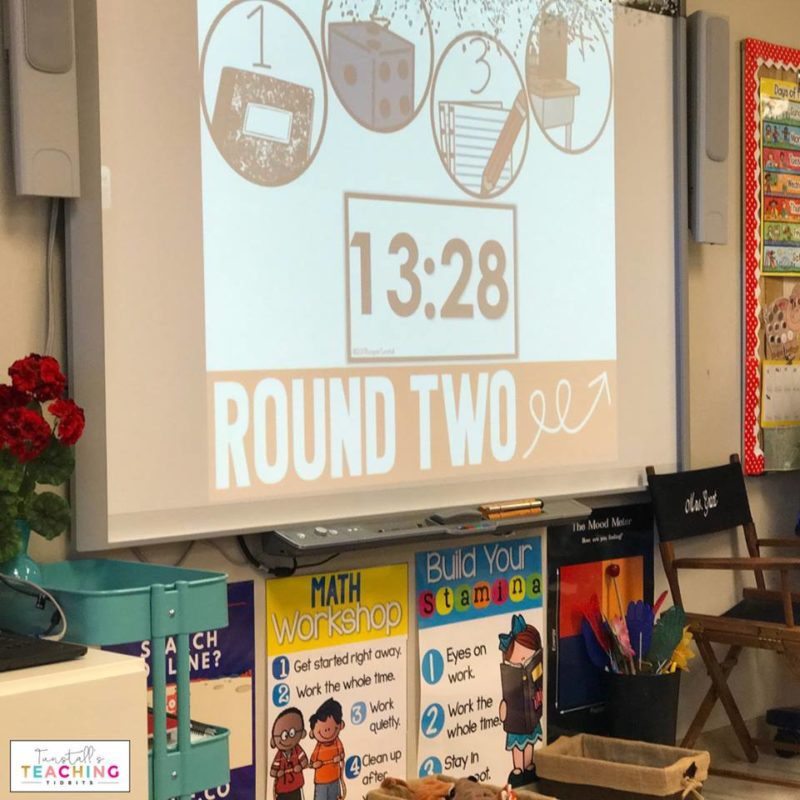 Lesson Reflection
A guided math reflection like any other reflection, is meant to help students think about their learning.  This can be done in many fun ways!  We certainly want to teach students how to reflect in a way that is meaningful.  This process helps students to make that connection during the actual act of learning.  Instead of the end as you become more focused on getting to lunch on time than on a meaningful reflection.  I mean it's real life, right?  In order to keep reflection exciting and fun, I created themed reflection cards.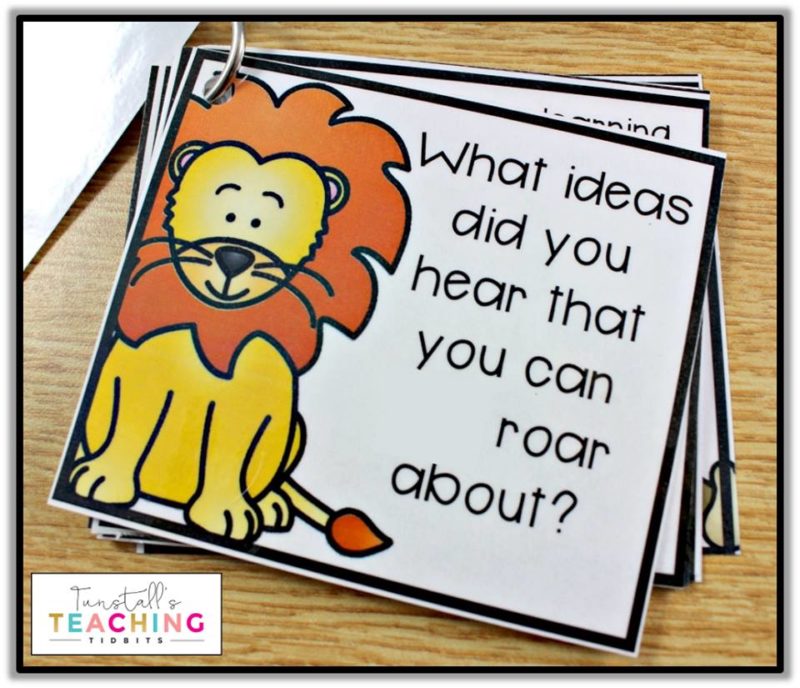 Another type of lesson reflection is done through an exit ticket, quiz, or assessment.  These are also ways to close out the lesson and see how students are doing with the learning.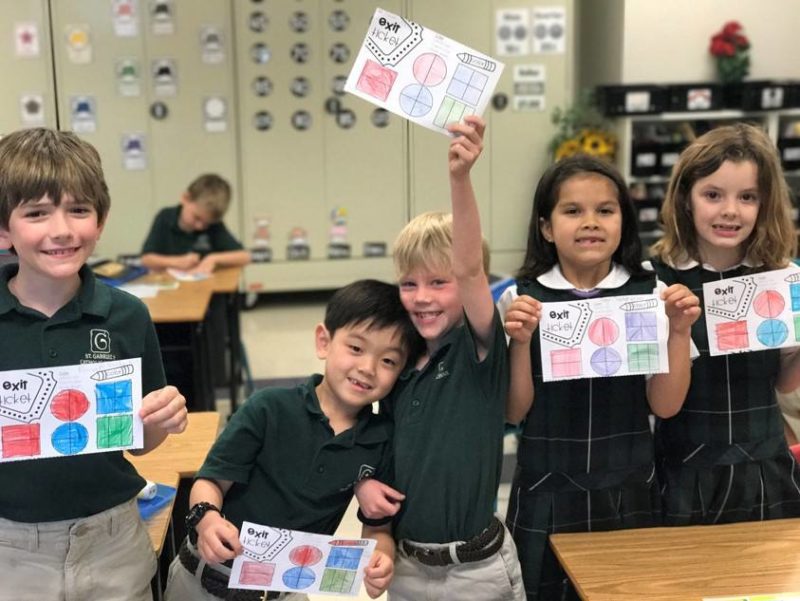 Guided Math Resources by Grade Level
I have a free resource explanation and guide available. This reference is perfect if you are struggling with getting guided math started or what resources to choose and when.  Just click HERE or click the words below to grab the free download!  It should help to clear up how the different resources fit into the guided math block!  Want to see the standards alignment for your grade level?  It's linked in there for you too!