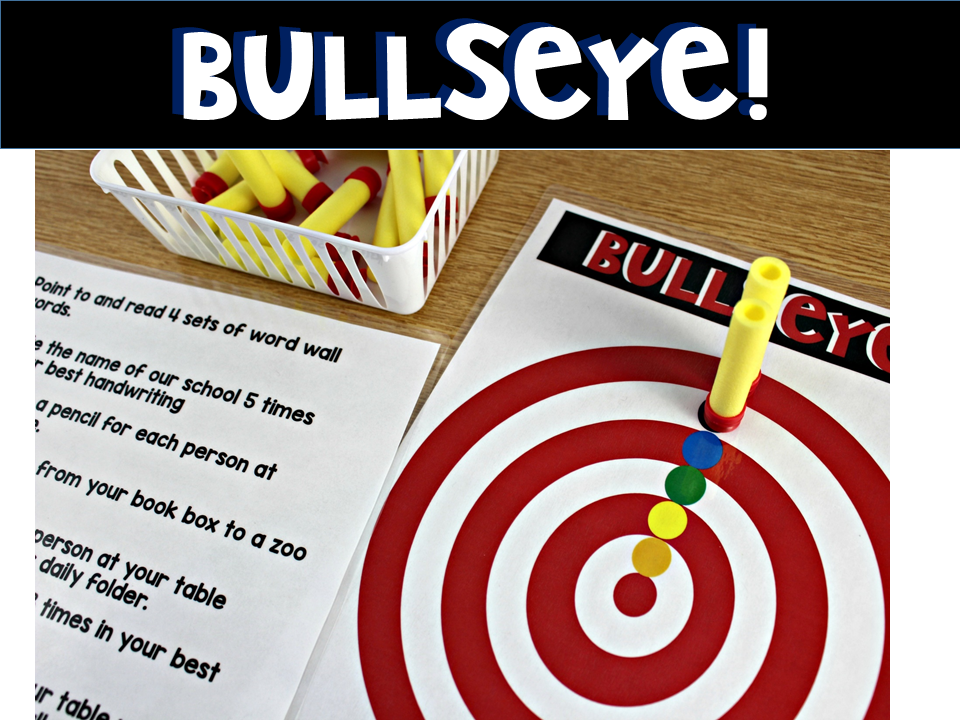 How do you engage your students when they arrive at school?  Are they excited to walk through the door?  In an effort to promote teamwork while providing a learning warm-up, these activities were created!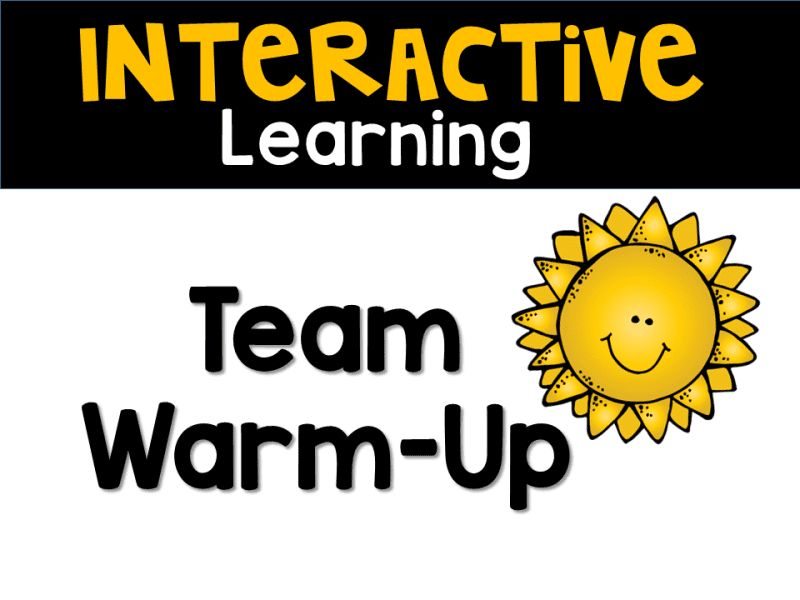 Free Activities
These 11 free activities can also be used as ice breakers for a special event at school, church, or even a party.  My examples show ways to use it in a classroom setting but each activity is also editable!   The free unit of  warm-ups can help promote teamwork while keeping your students busy and engaged during the morning rush.
Each idea below comes from items you can find at the dollar store!  The idea is that everyone on the team must do part of the activity.  Those that work more quickly can take two or more turns while those that work more slowly are able to help contribute what they can, while everyone works together for a goal!   These can be silly, academic, or fun staff ice breakers.
This first activity can be used as a team activity or teams can work together to add to a class puzzle of the entire alphabet.  The dollar store has always had great puzzles! This one is  the entire alphabet plus numbers to ten!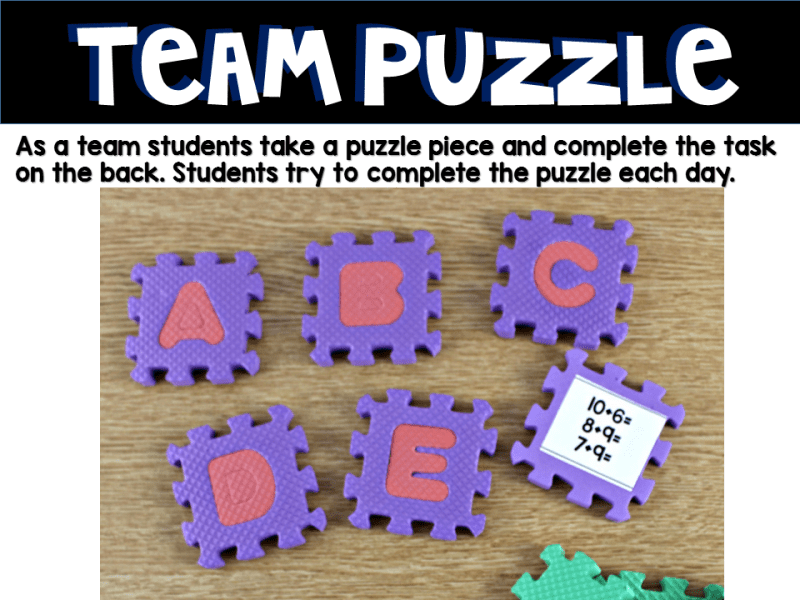 Students find pieces mixed up in a pile and must take one and turn it over.  Once they have completed the activity on a whiteboard or scratch paper, they can add their piece to the group's puzzle.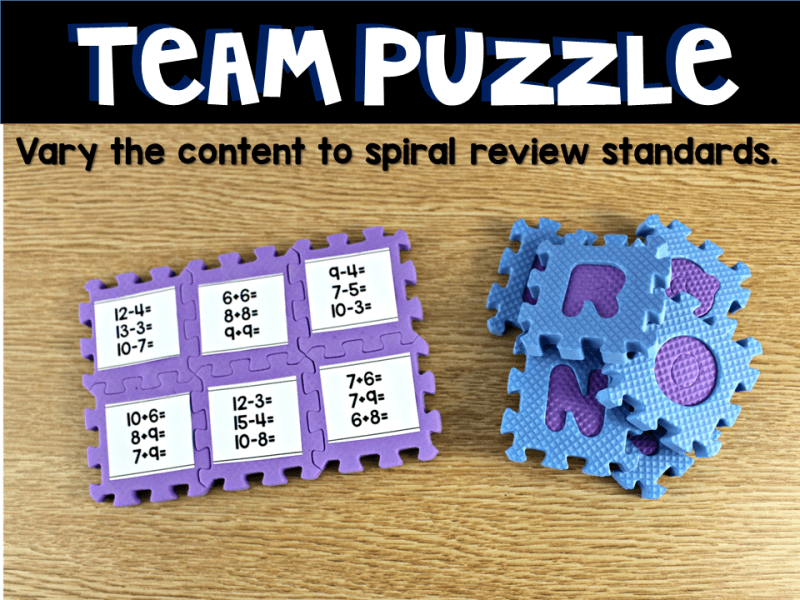 Not sure how to keep kids accountable?  Have older students take on a "job" at school during your morning trickle in time.  Our 5th grader Zack helped and checked our first grade answers each day.  It was a treat for both students and Zack and a great help to me!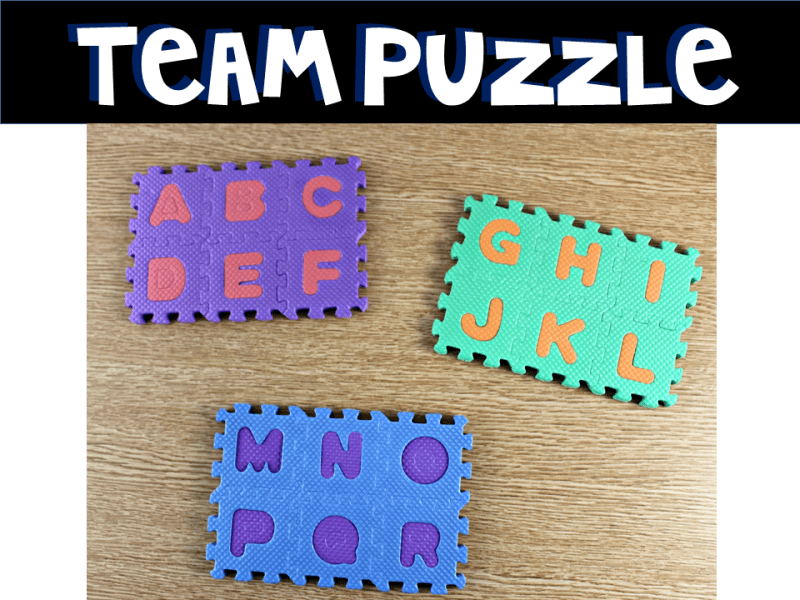 Roll for six only requires one die and can keep your students rolling and working on any activities you choose for each number they roll! One side is for math facts and the other side is for writing word wall words with the amount of letters rolled.  Every game has an editable template so you can make the activities anything you can dream up!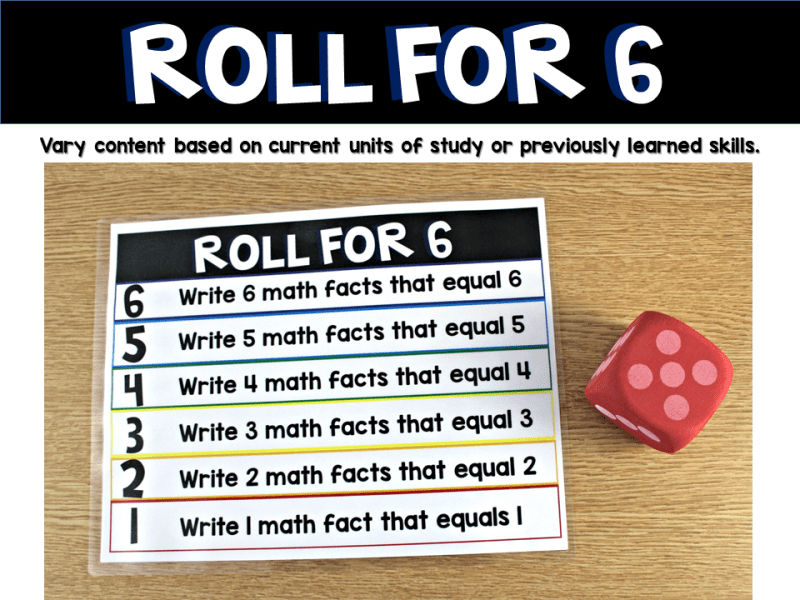 Bulleye, a class favorite requires teams to each take a dart and work their way down the colored circles to the center of the bullseye!  For each color, there is an activity to complete!  The dollar store darts stick right to the laminate!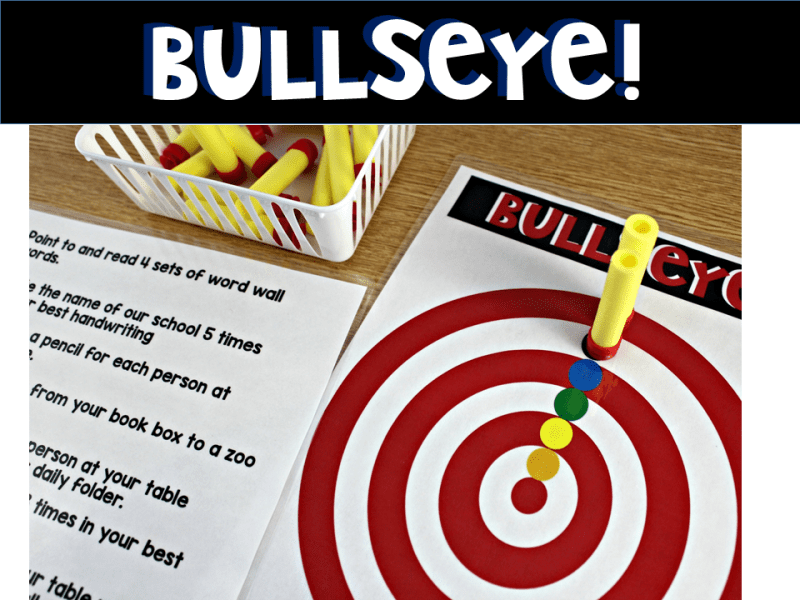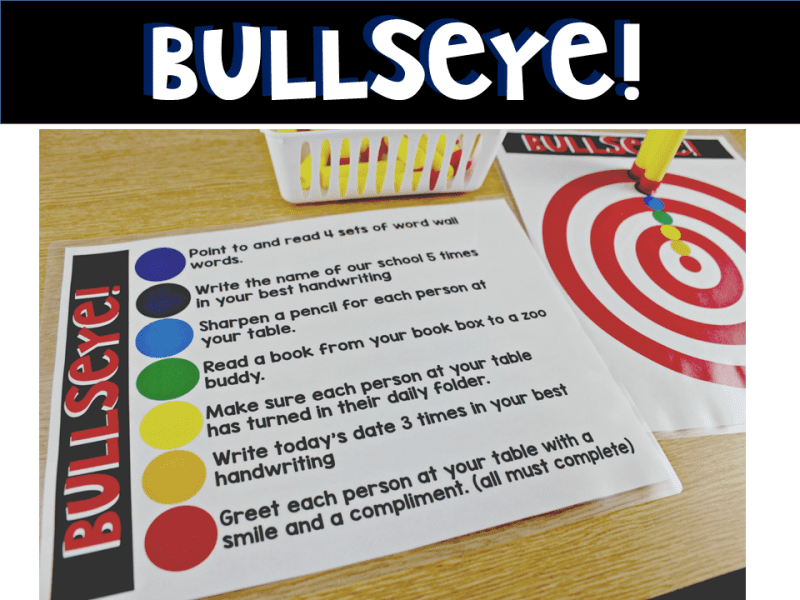 Everyone loves to fill a piggy bank!  You can make reviewing coins fun by assigning tasks to each type of coin!  Having a social function?  You can change the tasks to be anything!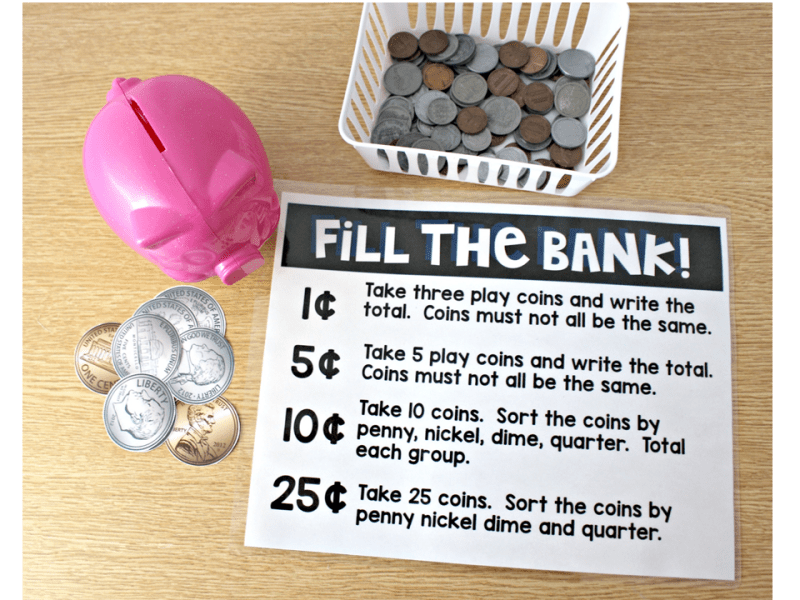 Another hit with my students is this spoon and pitcher activity.  Place a colored dot sticker (amazon affiliate link)  on each spoon in the pitcher and students must pull out a spoon and complete the task.  When the pitcher is empty the team is finished!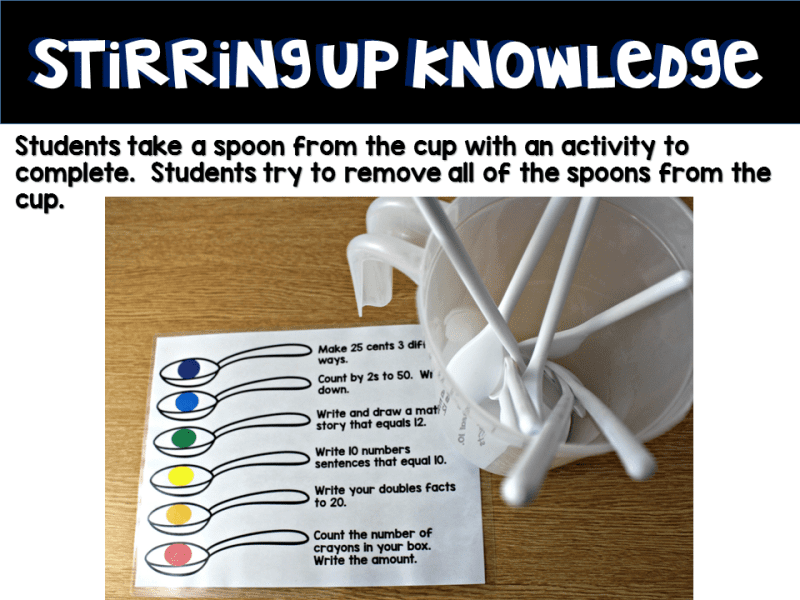 This is the same game with smaller cups and spoons.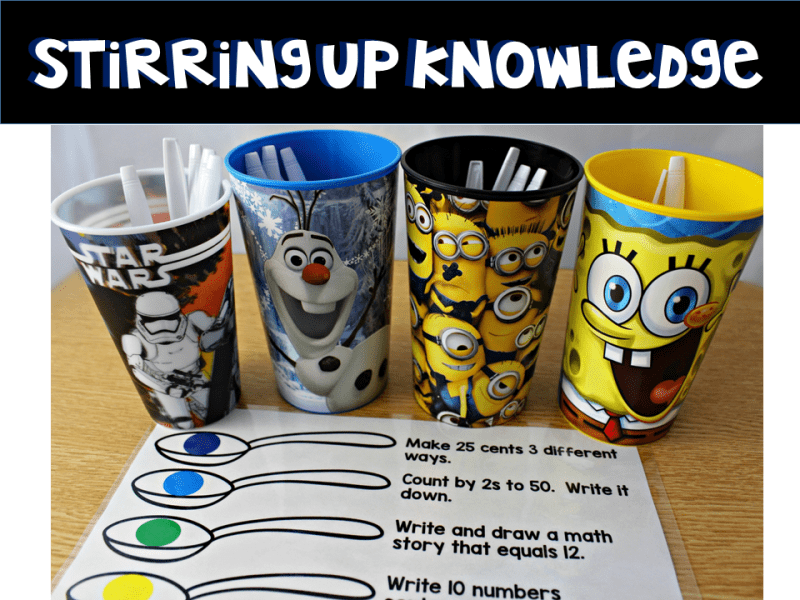 I don't like packing school lunches, but students sure do!  This is an oldie that I used to have made from construction paper before I knew how to use a computer for this type of thing!  Write your tasks on the sandwiches and have students feed their brains while packing a lunch!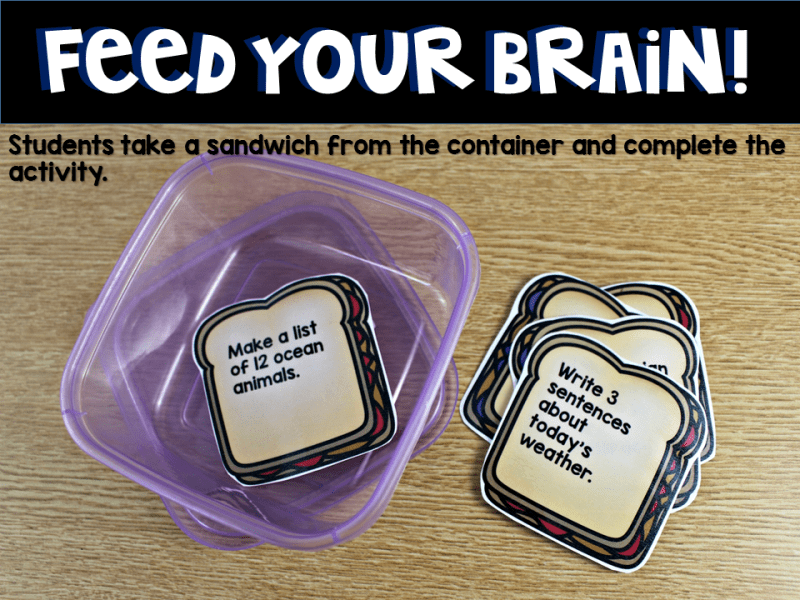 The dollar store has lots of these containers to choose from!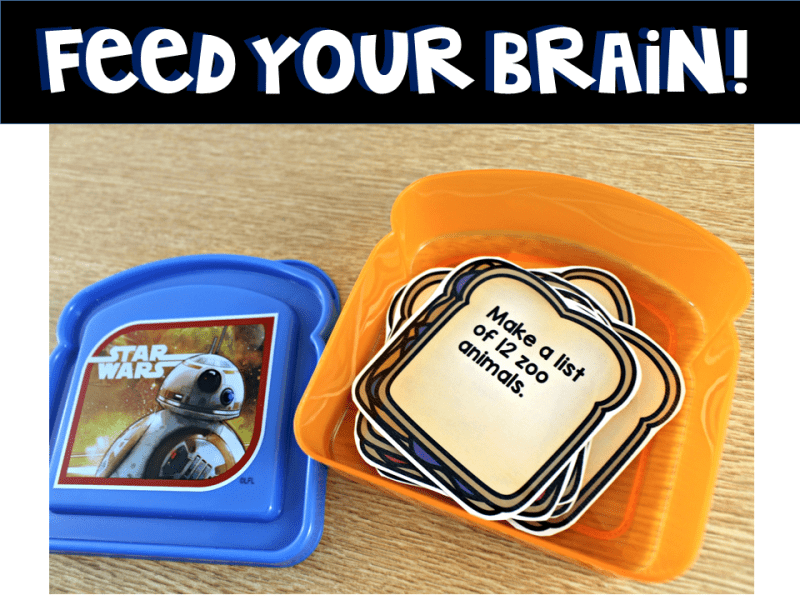 For smart stack, these are actually dixie cup sized solo cups and they are very sturdy!  The goal for each team is to complete the activities inside each cup and create a pyramid on their table together.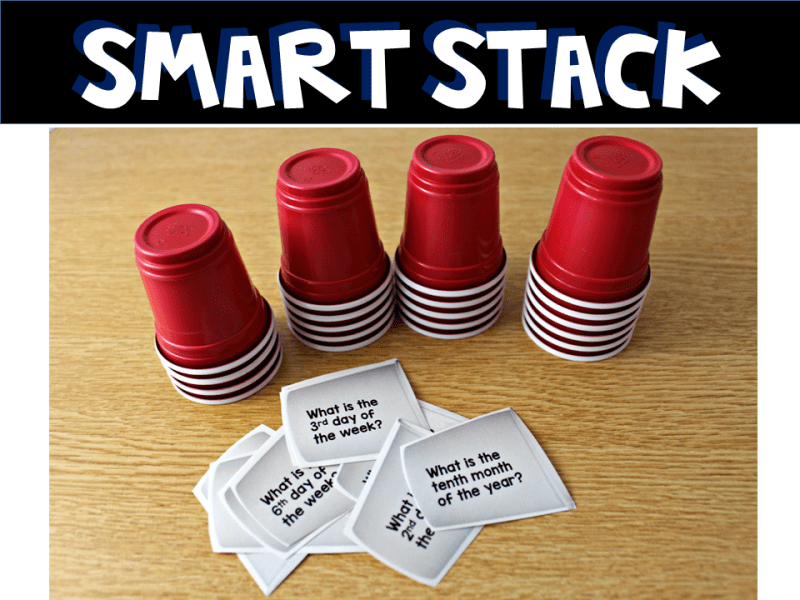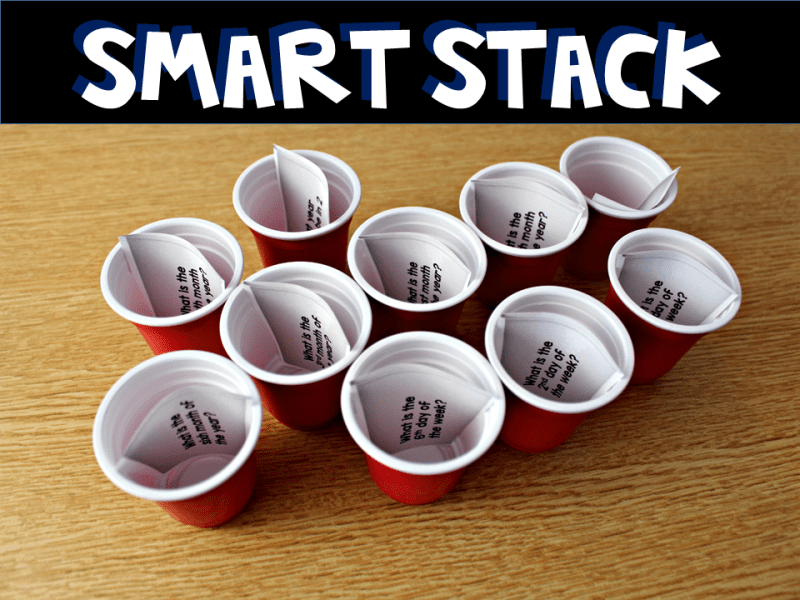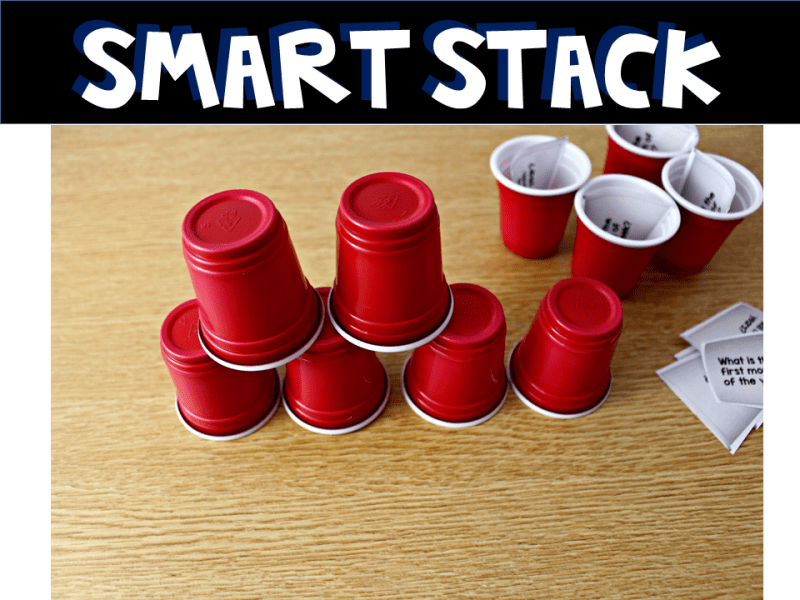 Students may not remember disks like this, but they love to fill up the cases with the DVDs.  Each team has a few cds to place in one case in order to complete the task!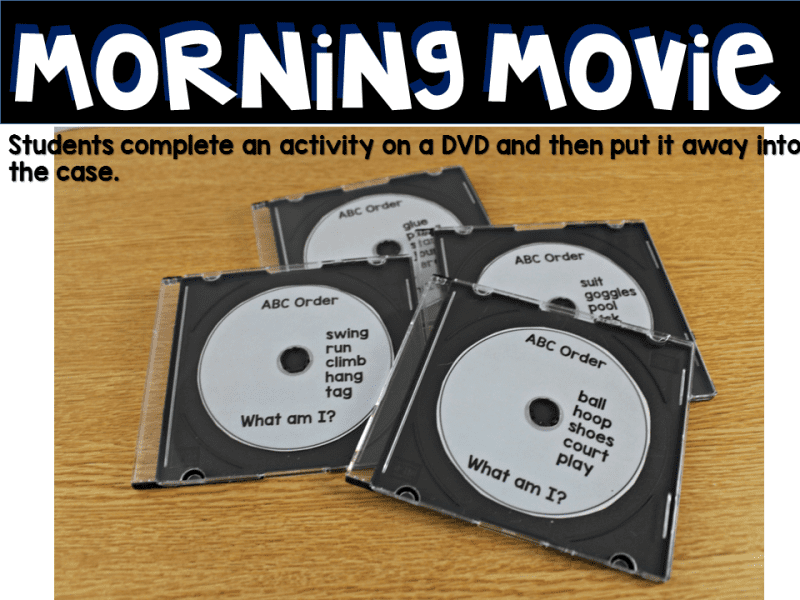 Brainy ball is another fun way to engage students to learn!  Students must fill their basket with brainy balls by completing the tasks!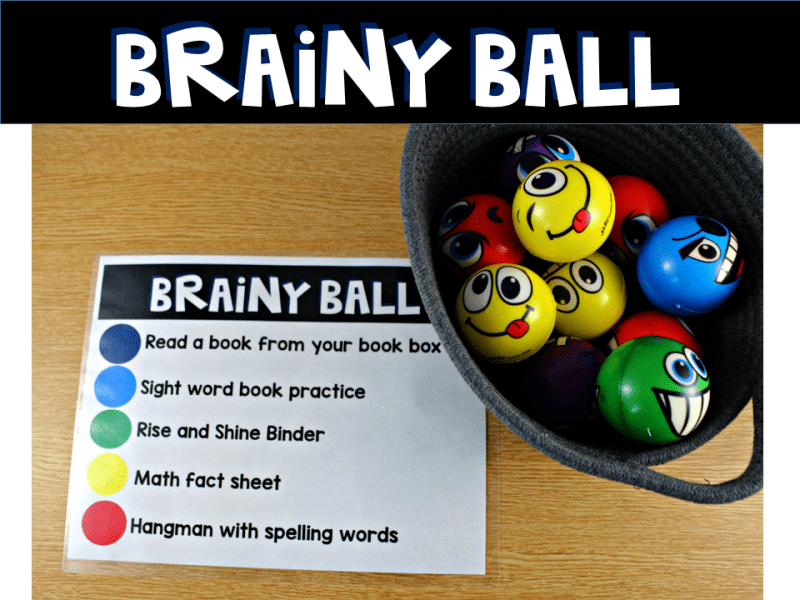 The dollar store has all  types of animals and creatures like these!  From reptiles, mammals, and even dinosaurs.  Place a colored dot on their bellies, write a number with a sharpie, or just allow students to do a generic task with any of the animals!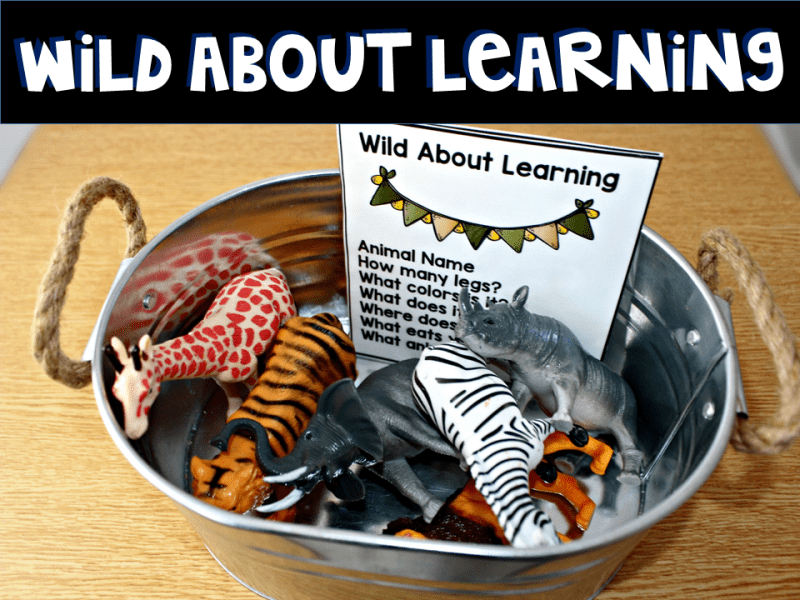 The last activity utilizes your alphabet letters!  The class or staff works together doing activities that you write on the back in order to build the ABCs!  For an easy no prep idea you can just mix all the letters up and students can put them in ABC order.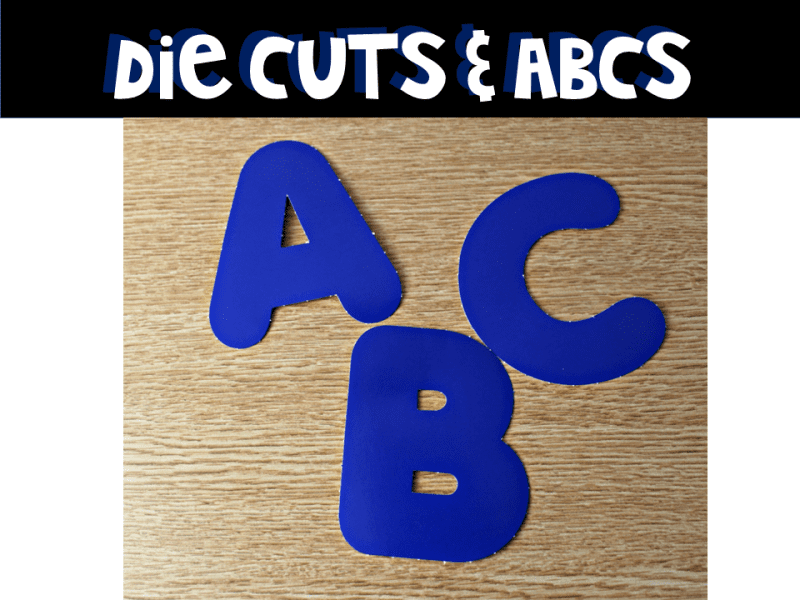 To get all of the free games above with both the examples shown as well as editable templates for each game just click here!
If you are looking for other engaging interactive warm-up ideas, you can also try the Rise and Shine Binder!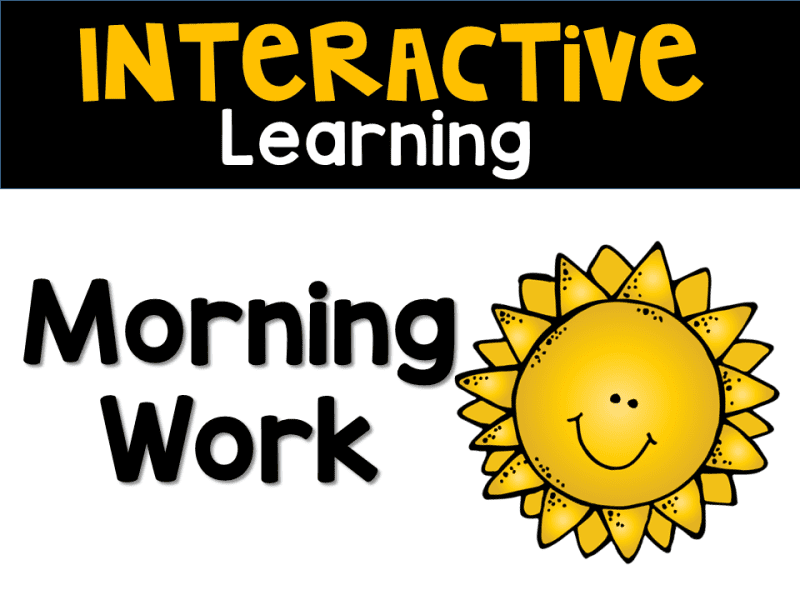 It's a binder full of activities that correspond to the number of the day in a fun write on wipe off format!  I love to use this binder during the morning arrival.  When students are trickling in to our classroom, they can work at their own pace in their rise and shine binders.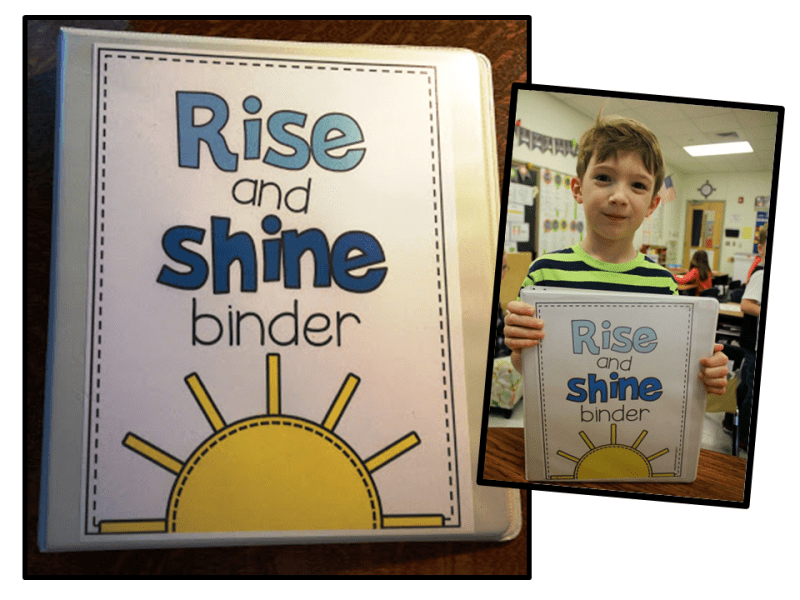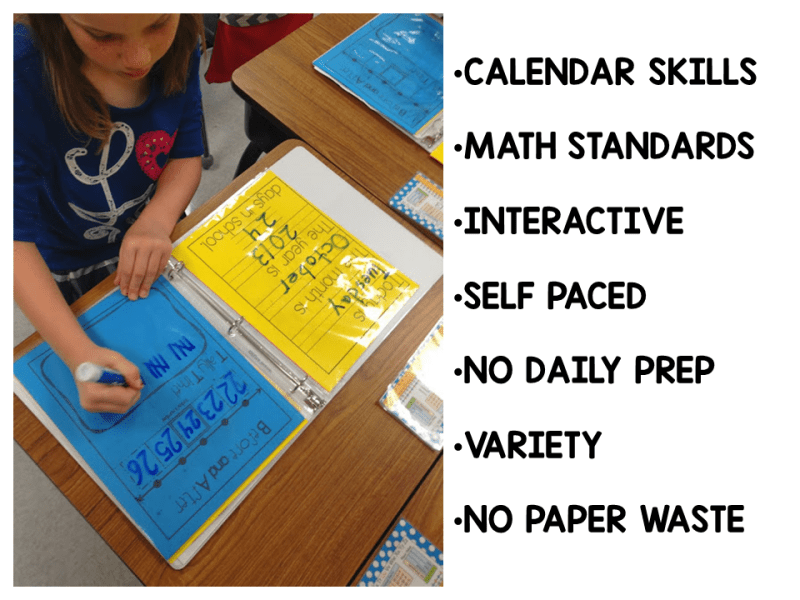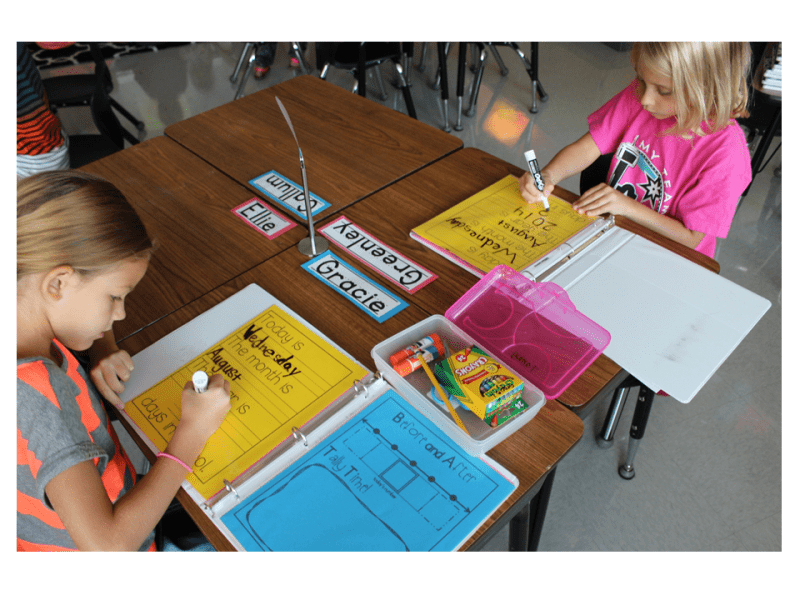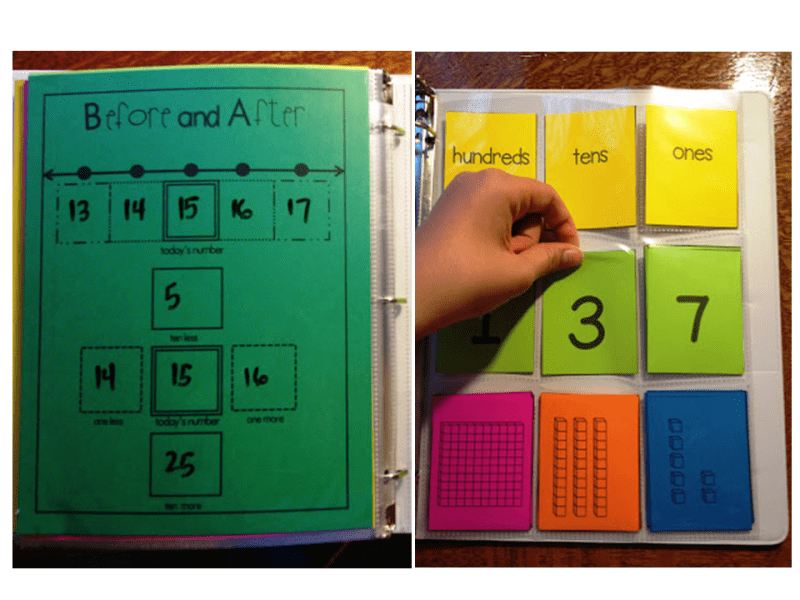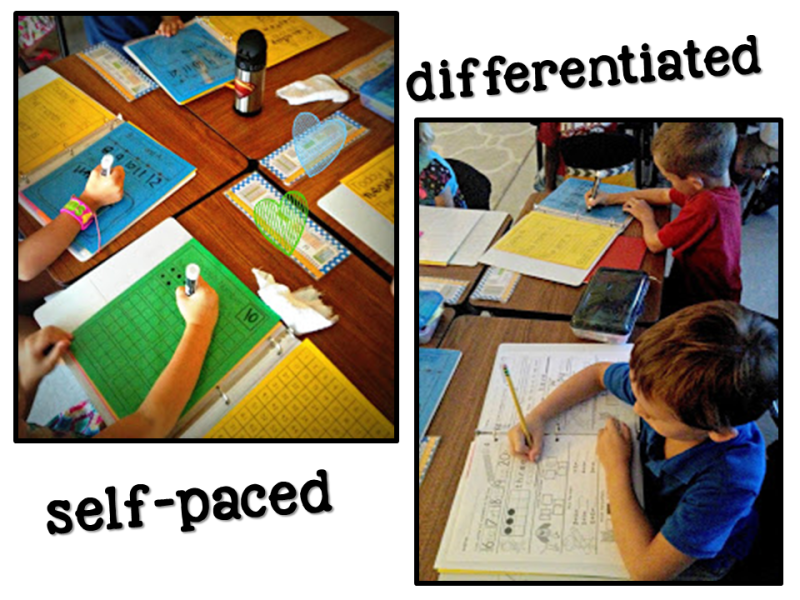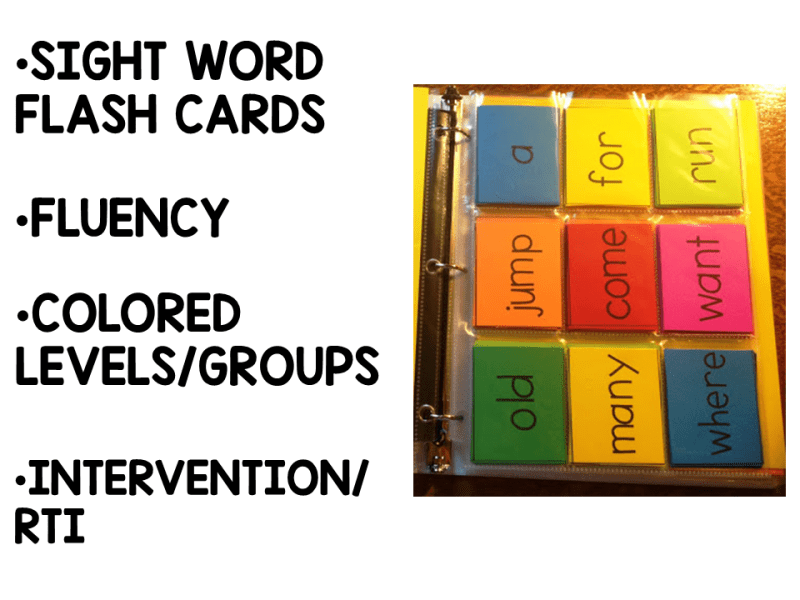 Assembling the binders takes time.  It's the perfect activity to get done during the summer or over a break.  My binders are on their 4th year of  use!  We replace the plastic sleeves each year and continue to use them for a new batch of students!  You can see them here on teachers pay teachers.