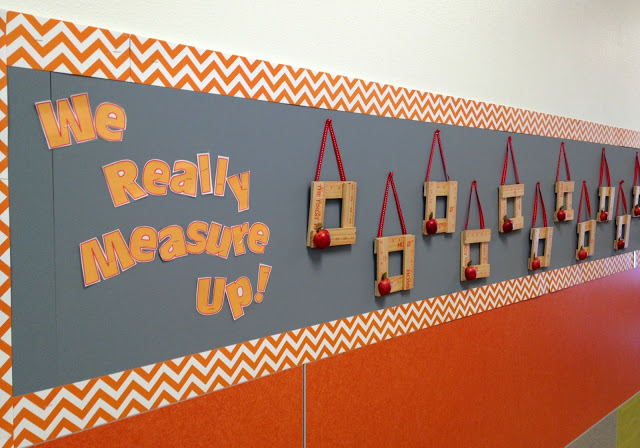 It's reveal time and I am excited to take part! This year I started from scratch. New School, New Room, Blank Slate!!!
This is in the hall outside my room. We have a narrow long strip of gray board. I didn't even paper it! I made these frames from home depot yard sticks and added ribbon and half a craft apple to each one. Student pictures will hang here after the first day.
Standing at the doorway looking in
Standing at the doorway and looking to your left.
Carpet area/Whole group lessons
Carpet area details
Word Wall, Math Wall and Math Storage
Did you notice this fantastic table?! It's my new favorite thing!!!
My brother made it. It has a lip to hold pieces and the surface is whiteboard!!!! Ridiculously amazing for a classroom.
I may have played with it as I was setting up. I had to try it out! So excited.
Here is the reference wall behind the math area.
Our classroom library
Standing in the back looking towards the door.
Back left corner: Small group table and writing center.
Now the right hand side of the room from the back
Thanks for coming over!