Literacy Word Wall and Warm-Ups
Let's do a little bit of literacy talk.  I always like to add new tips and strategies into my daily school routine.  I shared my entire ELAR breakdown here. However, I have incorporated some strategic and specific items to my language arts block that have made a huge impact on my students' engagement, retention, and overall love of literacy.
First off, when I was doing my mini-lessons for reading, I found I was usually just jumping into the new skill I wanted to focus on.  However, in my guided math time, I am very good at making sure I spiral review various skills for math warm-ups.  Here is a post all about doing math warm-ups: HERE.  I knew that student math skills were being sharpened, spiral reviewed, and ultimately solidified, and desperately I wanted this same "cementation of learning" for English/language arts/reading.  That's when I decided to cover as many ELA standards as I could through literacy warm up to my students.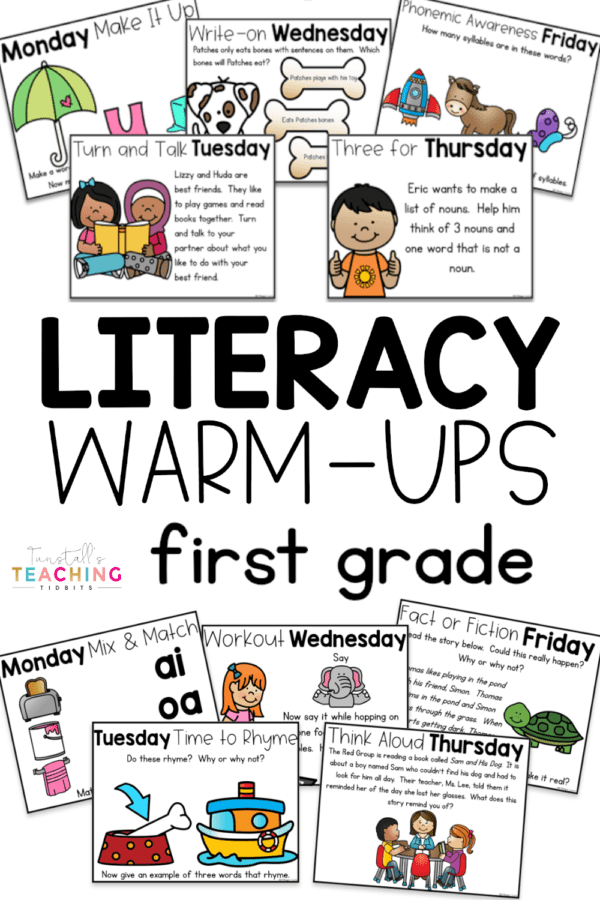 Why Literacy Warm-Ups?
A warm-up allows students to process and explore concepts while applying, extending, and analyzing information within their own unique range of understanding.  Students work through standards-based literacy prompts in order to increase flexible intuitive thinking.  This process of working through a prompt with peers and teacher promotes literacy, fluency, deeper understanding, perseverance in decoding, critical thinking, and increased comprehension strategies.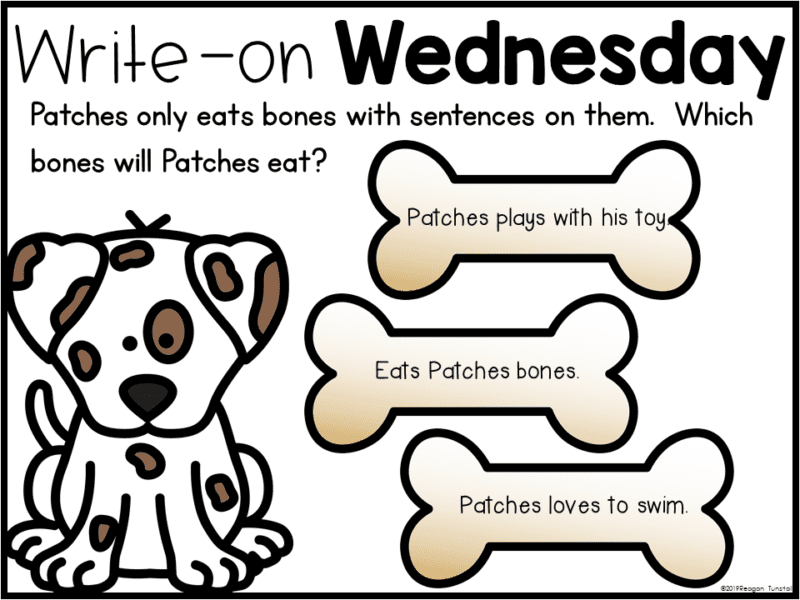 How Do You Do a Literacy Warm-Up?
A digital literacy warm-up is a literacy activity aligned to learning standards throughout the entire school year. The focus and prompts used in digital warm-ups are designed to elicit certain strategies that focus on phonemic awareness, phonics, decoding, reading, and comprehension. As students explain and defend solutions, they will have an opportunity to collectively reason about solutions and to make connections between key literary elements. The main thing to remember during a literacy warm-up, is to emphasize and focus on the process and strategies for solving rather than the actual answer.
How to use these literacy warm-ups in your classroom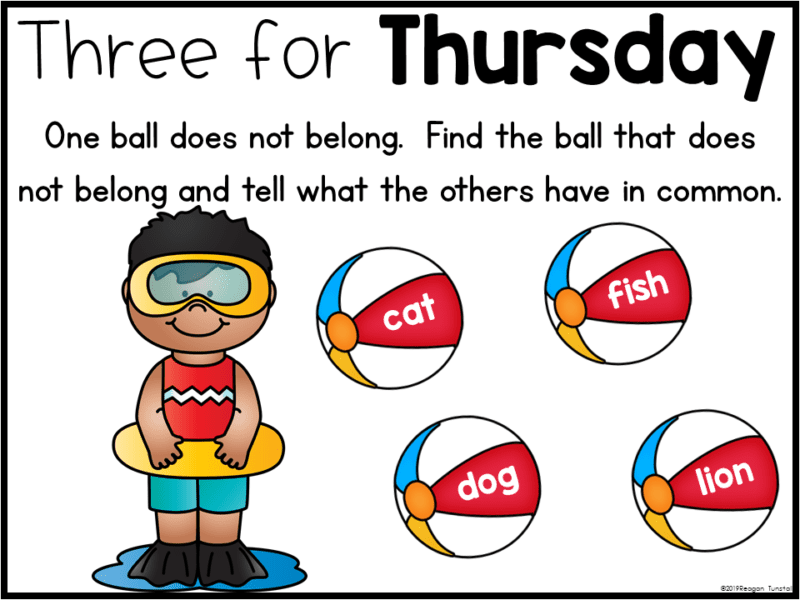 To use this product, project the warm-up either to your screen/board or place the warm-up under a document camera.  Remember that the emphasis is on process and strategies over answers.  Students are recognized and praised for making connections and sharing thinking.  Establish a signal for think time and a process for when and how to share with the class.  Then allow students to verbalize their thinking aloud with the class.  After a literacy warm-up, we move into our mini-lesson for the day.  I love that I can focus each day on a previously-learned concept and help students see that concept in a new format.
Try out a week's worth of Literacy Warm-Ups with a freebie.  It's a set to use for an entire week to introduce literacy warm-ups to your class!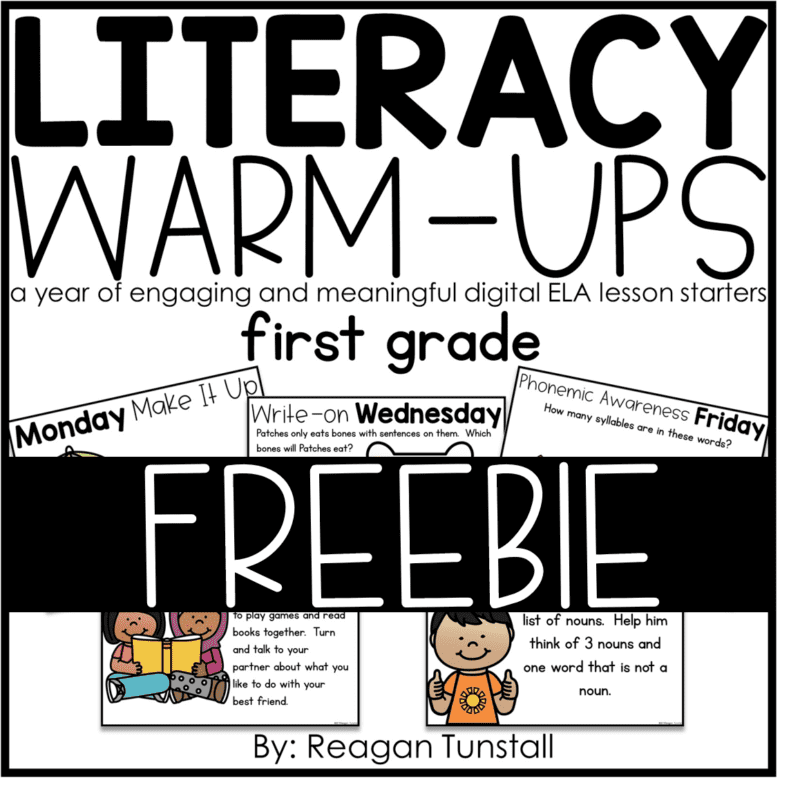 Word Wall
Another area I was able to add value to was my word wall.  Yes, my word wall!  For years (decades?), I have always done sight words, high-frequency words, Fry words, Dolch words, and the like on my word wall.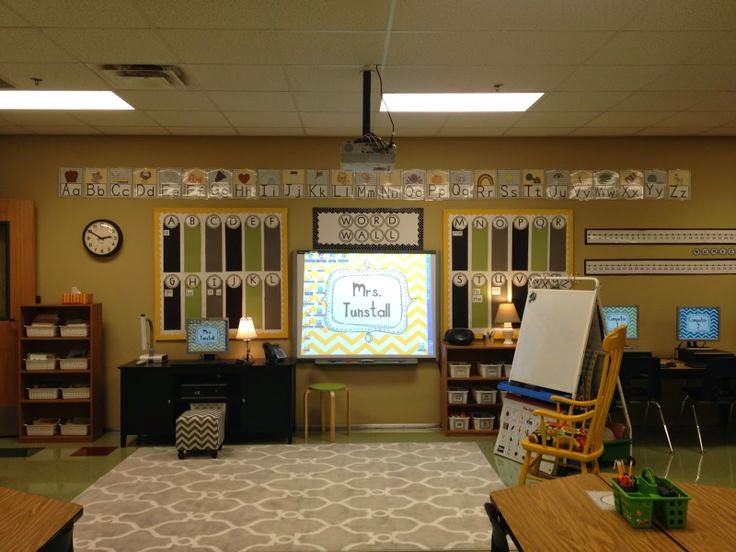 A word wall is simply a collection of words which are displayed in large visible letters on a wall, bulletin board, or other display surfaces in a classroom. The word wall is designed to be an interactive tool for students and houses an array of words that can be used during writing and reading.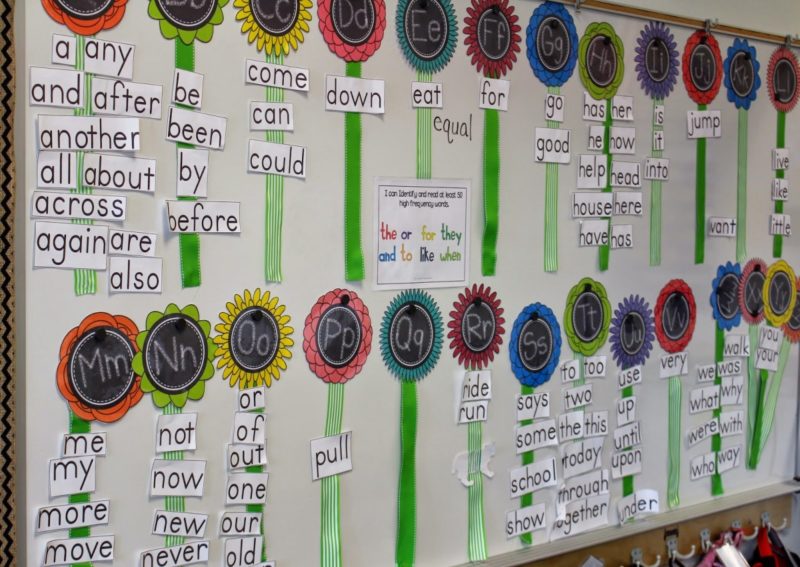 Recently, I have added other subjects like math,  science, social studies, and seasonal word cards to my word walls.
My students are now using the vocabulary correctly, regularly, and within the correct context.  Ultimately, I was creating vocabulary walls for my students to reference for different subjects and different ideas.
Vocabulary word walls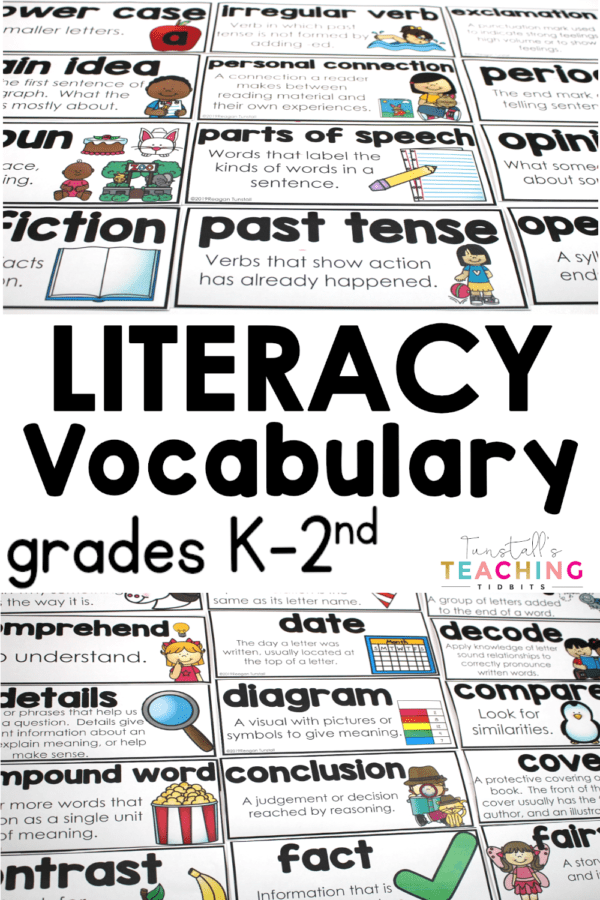 Read Write Think notes that "vocabulary instruction is most effective when learners are given both definitional and contextual information, when they actively process the new word meanings, and when they experience multiple encounters with words."  Thus, as I am teaching what a prefix is, I now have a visual to show my students and a place to put it up where it can stay for future reference.  It became my Literacy Word Wall.  This new ELA word wall gave me space and a place I needed to be able to place the objective or concept after I have taught it to remind my students of the material we have covered.  Moreover, I could even place these cards on a ring to have at my small group reading table to reteach important concepts to my students in their differentiated groups.
The introduction of these two literacy tools elevate my English language arts block and allow my students explicit opportunities to grow.